By
for on November 27th, 2022
Premiere Dates Confirmed for 'Call The Midwife' Christmas Special & Season 12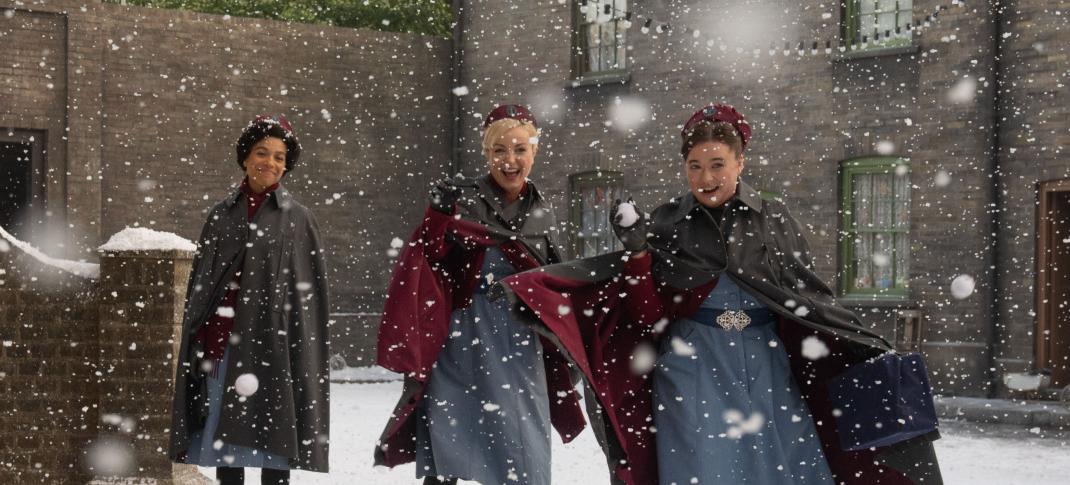 Call The Midwife has been a staple of the BBC and PBS since its debut a decade ago in 2012, as is the series' yearly Christmas special. The series' U.K. premiere, which traditionally occurs in January, comes close enough on the heels of the late December holiday that the production groups the holiday special with the forthcoming season that follows. (So the first Call The Midwife Christmas special, which aired in December 2012, is technically considered part of Season 2, not Season 1, the December 2013 special was Season 3, etc.)
That makes the forthcoming Christmas episode part of Season 12, which, as usual, will debut on the BBC this coming January. American viewers will, as always, have to wait a bit between the Christmas special, which is coming on December 25, and Season 12; it won't be anything like 2021 when Call The Midwife was held until fall. Season 12 will arrive in its usual early spring berth, starting Sunday, March 19, at 8 p.m. ET. 
There's no trailer yet for Season 12, as the BBC probably won't debut it until after the Holiday special has aired, and PBS won't have one until much closer to March. But there is a teaser for the upcoming Christmas episode, along with confirmation that PBS Passport will have the past few years' worths of specials again on streaming in time for the holiday season.
Here's the synopsis for the 2022 special:
With Christmas approaching, the midwives move to their maternity clinic and are delighted when their first patient is a familiar face. Life in Poplar returns to normal after the tragic train crash, and everyone unites for a festive talent show.
Though details are still scant, the BBC did release a few pictures. Also, rumors from those who caught glimpses of filming back in the spring hinted a wedding may be in the works for Trixie and Matthew, as actors Helen George and Olly Rix were spotted in what looked like formalwear fit for sixties-era nuptials. Whether or not it's a real celebration or a dream sequence has not been confirmed.
So far, the cast for the Call the Midwife special and Season 12 has not formally been confirmed, though, like George and Rix, behind-the-scenes photos and sightings have suggested most of the cast will be back for the new year. That includes Jenny Agutter as Sister Julienne, Fenella Woolgar as Sister Hilda, Ella Bruccoleri as Sister Frances, Judy Parfitt as Sister Monica Joan, Linda Bassett as Nurse Phyllis, Leonie Elliott as Nurse Lucille, Megan Cusack as Nurse Nancy, and Georgie Glen as Miss Higgins.
Stephen McGann will be back as Doctor Turner, Laura Main as wife Shelagh, and Max Macmillan as son Timothy. Zephryn Taitte is also expected to be back as Cyril Robinson, along with the regular stalwarts Cliff Parisi as Fred Buckle, Annabelle Apsion as Violet, and Daniel Laurie as Reggie Jackson.
The Call The Midwife Christmas Special will air on most PBS stations on Sunday, December 25, 2022, at 9 p.m. ET and stream on PBS Passport starting the same day. Season 12 will debut Sunday, March 19, 2023, at 8 p.m. ET, with episodes also streaming weekly on PBS Passport.
Stream Now
Call the Midwife
Call the Midwife is a moving and intimate insight into the colorful world of midwifery.
Image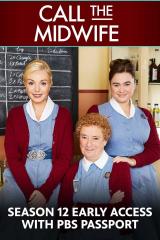 ---
By
for on November 27th, 2022
More to Love from Telly Visions