By
for on June 28th, 2023
Everything British Streaming on PBS Passport in July 2023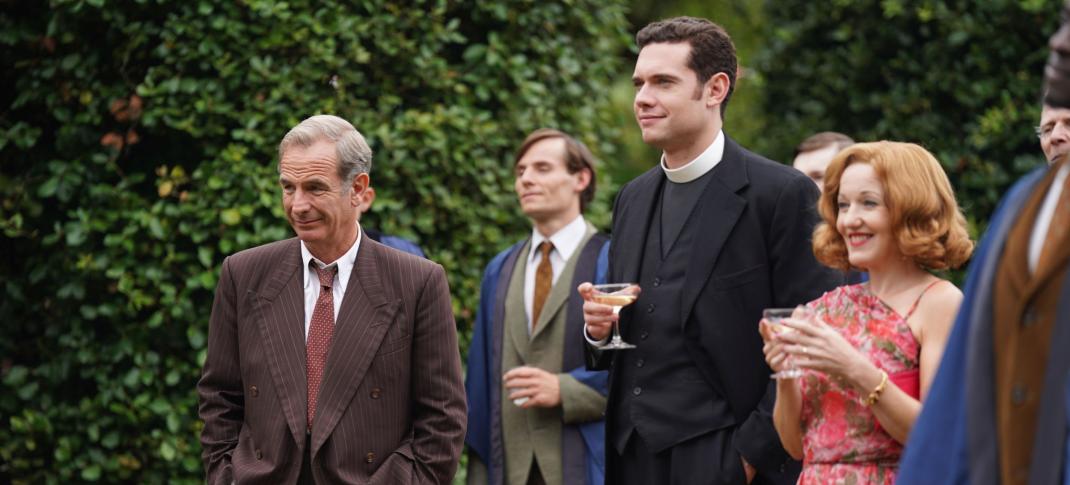 The world may have changed drastically since 2014, but a few things will always be true: Death, Taxes, and Endeavour's finale being followed by Grantchester's debut on Sunday nights on PBS in July. However, this will be the last year of that truth, as Endeavour's series finale airs on July 2, bidding farewell to Masterpiece's MCU (Morse Cinematic Universe), at least until someone at ITV realizes that a prequel spinoff of the prequel spinoff starring a young Fred Thursday* would sell like hotcakes.
(*I'm kidding. Unless ITV does that, then I want credit for the idea.)
Grantchester will anchor a trio of Sunday night mysteries from its 9 p.m. ET berth, with Adrian Dunbar's Ridley continuing at 8 p.m. and the brand new DI Ray debuting at 10 p.m. ET. However, neither of those shows will appear on this PBS Passport streaming list for July, as both have already been available for members to watch. Ridley arrived in mid-June 2023, timed to the show's linear debut, and DI Ray has been streaming for members since February 2023 as an early binge release, not unlike Annika in 2022. Hopefully, the new series, which stars Parminder Nagra as the titular DI Rachita Ray, will prove as popular as the Nicola Walker series.
Ridley and DI Ray may not be new PBS Passport debuts this month, but that doesn't mean the list is short. Here's everything coming for members to stream in July 2023.
It's been six years since Doc Martin left PBS to become an Acorn TV streaming exclusive with Season 7. Still, with the series finale aired at the end of 2022, the now-concluded series is heading back to public TV with its final seasons, marking the first time the show's been available on PBS Passport. First up, all eight episodes of 2019's Season 9 debut on select PBS Passports and will also air on linear on some PBS networks. Despite it not being an across-the-board arrival right out of the gate, fans are still happy to see Martin Clunes as the titular grumpy doctor again.
Doc Martin Season 9 arrives on Saturday, July 1, and begins airing on linear on Sunday, July 2, 2023. Season 10 is expected to follow at a later date. As always, check your local listings and local Passport streaming service. 
Stream Now
Doc Martin
Surgeon Martin Ellingham (Martin Clunes) makes a life changing choice to retrain as a GP.
Image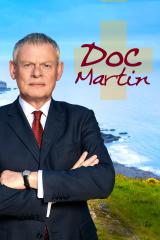 The Northern Irish police procedural series Hope Street first debuted on the NI version of BBC One in November 2021 and followed in the U.S. market as a binge arrival of all ten episodes on streaming service BritBox just before its February 2022 finale. The series began with Amara Karan starring as DC Leila Hussain, who just transferred to Port Devine for mysterious reasons. The series was popular enough to land a renewal in April 2022, with Karan exiting, replaced by a new undercover officer, DC Al Quinn (Stephen Hagan). Now PBS Passport has picked up the series, starting with Season 2. The show will return for Season 3 at the end of 2023, with Hagan continuing as lead.
Like Doc Martin, Hope Street Season 2 arrives with all episodes on July 1, 2023, on select PBS Passports and airing on some linear stations, so check your local listings. Season 1 continues to be only available on BritBox. 
DI Ray may have already been streaming on PBS Passport ahead of its debut on Sunday, July 9, but Grantchester Season 8 won't turn up until premiere day for members to stream. The good news is that, like it does every season, Grantchester will land on PBS Passport as a binge-watch for members, with all six episodes available immediately. If you need to know if Will and Bonnie as going to manage to survive their first full season of his mystery-solving as a married couple, feel free to devour the whole thing in one sitting.
All six episodes of Grantchester join Seasons 1-7 on PBS Passport starting Sunday, July 9, 2023. 
Stream Now
Grantchester
Tom Brittney stars as a handsome vicar with a penchant for crime solving.
Image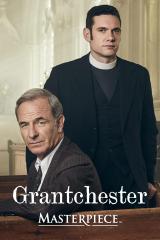 'One Step From Heaven' (Un Passo dal Cielo) Season 1
Walter Presents' first title of July arrives halfway through the month, with the first season of One Step From Heaven (Un Passo dal Cielo). The Italian police procedural started off starring Terence Hill (Don Matteo) as commander of the State Forestry Corps in the Italian village of San Candido, with Enrico Ianniello as the local State Police commissioner he teams up with to solve mysteries. Hill exited the series after Season 3, replaced with Daniele Liotti, and the show is still running with Season 7's finale in 2023, and Season 8 confirmed for 2024. PBS Passport will get all twelve episodes of Season 1 to start.
All episodes of One Step From Heaven (Un Passo dal Cielo) arrive on PBS Passport on Friday, July 14, 2023.
I told everyone in June 2023 that despite what you may have heard, Endeavour: The Final Season would not be hitting PBS Passport until after all three episodes had aired, and you would see an entry for it here in July, and I meant it. With Season 9 having aired all episodes on linear and streamed for free on the PBS app, The Final Season arrives on PBS Passport to join Seasons 1-8.
All episodes of Endeavour, from the original TV movie pilot through the series finale (36 in all), will be available to binge for members starting Monday, July 17, 2023.
Stream Now
Endeavour
Shaun Evans charms audiences with his portrayal of the cerebral Detective Constable Morse.
Image
'Morse & The Last Endeavour: A Masterpiece Mystery! Special'
Most PBS stations aired Morse & The Last Endeavour: A Masterpiece Mystery! Special as part of their pledge programming the week before The Final Season's debut on June 18. However, the version aired was the "spoiler-free" one; a spoiler-heavier edition will replace it on the PBS app (where it's been streaming for free since its linear debut) directly following the series finale on July 2. That spoiler version is the one that will come to PBS Passport for members, along with all three episodes of Endeavour Season 9 in mid-July.
Morse & The Last Endeavour: A Masterpiece Mystery! Special arrives on PBS Passport on Monday, July 17, 2023.
'Miss Friman's War' (Fröken Frimans Krig)
Miss Friman's War (Fröken Frimans Krig) originally aired on Sweden's SVT channel as a three-episode holiday special over the Christmas and New Year's weekends of 2013. Starring Sissela Kyle as Dagmar Friman (a fictitious version of real-life suffragette and politician Anna Whitlock), adapted from Svenska Hem – En Passionerad Affär, covering her founding of the consumer cooperative Svenska hem in 1905. The series proved so popular it became a regular holiday tradition airing three more three-season episodes from 2015-2017 covering the years 1906, 1907, and 1908 respectively.
PBS Passport will get all 12 episodes of Miss Friman's War (Fröken Frimans Krig) as a single binge on Friday, July 21, 2023.
The Swedish crime thriller Top Dog originally arrived as part of the Walter Presents deluge in February 2023, its eight-episode close-ended series leading off the second batch of Walter titles arriving on PBS Passport. However, since it debuted, the 2020 show proved so popular a six-episode second season was commissioned, announced after the show arrived on PBS Passport in February. Premiering in its home country in May 2023, Season 2 follows Emily and Teddy's disparate stories after the case that brought them together. Whether or not the show will be renewed for Season 3 is unknown. 
All episodes of Top Dog Season 2 join Season 1 on PBS Passport on Friday, July 28, 2023.
Stream Now
Top Dog
Two worlds collide, creating an extremely odd couple--lawyer Emily and ex-con Teddy.
Image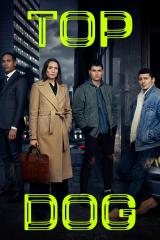 'The Paris Murders' (Profilage) Season 6
The Paris Murders (Profilage) was France's most popular crime drama for most of the 2010s, running from 2009 to 2020. The stars of the series are starting to pop up in other projects now that the series is over, including Cannes Confidential, Face to Face, and Marie Antoinette. Meanwhile, Walter Presents is steadily bringing over all seasons of the show, with Seasons 1-3 arriving in February, Season 4 in March, and Season 5 in April. Now Season 6's ten-episode season joins them. Seasons 7 through 10 can't be that far behind, non?
All episodes of The Paris Murders (Profilage) Season 6 join Seasons 1-5 on PBS Passport on Friday, July 28, 2023.*
(*Please note, dear Canadian readers, Season 6 will arrive on your PBS Passports two weeks earlier, on July 14, along with One Step from Heaven. As always, check your local listing, interwebs, etc.)
Stream Now
The Paris Murders
Profiler Chloe Saint-Laurent solves homicide cases based on actual criminal cases.
Image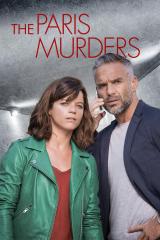 ---
By
for on June 28th, 2023
More to Love from Telly Visions