By
for on April 26th, 2023
Everything British Streaming on PBS Passport in May 2023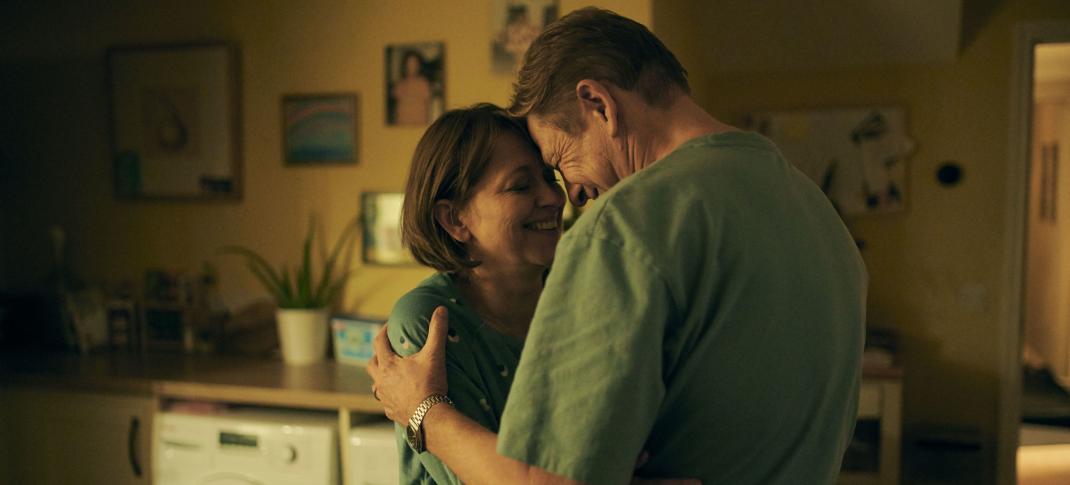 May has arrived, and with it, a major announcement. The Walter's Choice deluge of the last six months is finally ending. The massive wave of titles coming every Thursday since the end of November was part of PBS Passport catching up to its Masterpiece Channel cousin over on Prime Video, which for a long time was ahead on receiving shows from Channel 4's Walter Presents series. With the final set arriving on May 4, PBS Passport will have imported all the same titles for members to watch, and from now on, new seasons and shows will debut at a more normal pace on Fridays for weekend viewing. 
Meanwhile, in English-language British TV, Sanditon may have ended, but both Call The Midwife and Marie Antoinette still have a couple of weeks to go before their respective finales in mid-May. All episodes are available to stream on PBS Passport and the PBS app. Masterpiece's mid-season Sanditon replacement, the mini-series Tom Jones, debuts with its first episode at 9 p.m. on Sunday, April 30. It will also run through the middle of May, with all episodes arriving on PBS Passport on premiere day.
As for new May titles, the slowdown in Walter's Choice titles makes this the most balanced group of arrivals viewers have seen in 2023, with a little bit of everything from documentaries to Shakespeare to drama. Here's everything coming to PBS Passport for May 2023.
"Attenborough's Wonder of Song"
David Attenborough's Wild Isles may have wound up on Amazon's Prime Video, but his specials are part of the heart of PBS Nature, which has been airing for four decades and counting. As part of Nature's lineup for May 2023, they'll have the one-hour "Attenborough's Wonder of Song," which focuses on the life of birds and the music they are so famous for. Like all episodes of Nature, this airs on most PBS stations on Wednesday, May 3, 2023, at 8 p.m. ET and then moves to streaming on the app and PBS Passport.
Stream Now
The Green Planet
Sir David Attenborough travels the globe to reveal the secret, incredible world of plants.
Image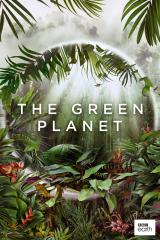 'King of the Skies' (Vliegende Hollanders)
Walter's Choice's final big batch of new seasons and titles debuts Thursday, May 4, with the Dutch language King of the Skies (Vliegende Hollanders, which translates to Turbulent Skies). The 2020 miniseries chronicled KLM Dutch Royal Airlines founder Albert Plesman (Daan Schuurmans) and pioneering aircraft manufacturer Anthony Fokker (Fedja van Huêt) and their struggle to establish the Netherlands as part of global aviation in the interwar period. All eight episodes arrive as a binge.
Additionally, two more titles arrive on May 4. First, there's the 2007 French horror film Inside (À l'intérieur). Second is Crimes of Passion, a collection of 2013 feature film-length adaptations of prolific Swedish crime novelist Maria Lang's early books, all of which star Ola Rapace as her detective Christer Wijk with Tuva Novotny and Linus Wahlgren as his BBF sidekicks.
Death of a Loved One (Mördaren ljuger inte ensam)
King Lily of the Valley (Kung Liljekonvalje av dungen)
No More Murders (Inte flera mord)
Roses, Kisses & Death (Rosor, kyssar och döden)
Dangerous Dreams (Farliga drömmar)
Tragedy in a Country Churchyard (Tragedi på en lantkyrkogård)
'Paradise' (Il Paradiso Delle Signore) Season 4
Walter's Choice brings another installment of the mega-popular Italian series Paradise (Il Paradiso Delle Signore). Season 1 arrived in two parts, relabeled Seasons  1 and 2, back in January and February 2023. The first ten episodes of Season 2 arrived in April, billed as Season 3. This is called Season 4, but it will surprise no one it's actually the back half of Season 2. Season 3 jumps to 180 episodes the next year, so it's a good bet these are the last episodes for this Italian soap opera. All episodes arrive Friday, May 5, 2023.
Stream Now
Paradise
This drama portrays relationships between store workers in the world of the 1950s.
Image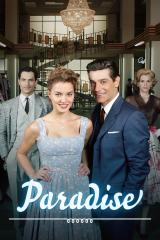 'The Coronation of King Charles III'
Though it will probably not come to PBS Passport, it is worth noting PBS is the exclusive home of all the BBC's coverage of King Charles III's Coronation Weekend events and that all of them will stream via the PBS App. That includes The Coronation of King Charles III on Saturday, May 6, starting at 2:30 a.m. ET and running until 10 a.m.; The Coronation: A Day to Remember, which airs at 6:30 p.m. ET, showcasing the high points from the day., followed by the documentary Charles R: The Making of a Monarch at 8 p.m. Sunday, May 7, PBS is airing Sing for the King at 2 p.m. ET followed by The Coronation Concert which will air in full from 3 p.m. ET onward. These will also stream on the PBS App.
'Solo' (Mafia Undercover) Season 2
Fans can be forgiven if they missed Solo (Mafia Undercover) Season 1's arrival as it landed on PBS Passport the same day Astrid (Astrid et Raphaëlle) returned. But with Season 2 getting the Friday arrival treatment, it's time for viewers to catch up on this 2016 Italian series starring Marco Pagani as undercover agent Marco Solo, tasked with infiltrating the Crown, a powerful family of Gioia Tauro's 'Ndrangheta. All four episodes of Season 2 join Season 1's eight installments on Friday, May 12, 2023.
Our House, based on the Louise Candlish novel of the same name, was commissioned as a miniseries just before the pandemic, with ITV swooping in to produce that fall, with filming happening in the summer of 2021 as soon as lockdown lifted. Starring Tuppence Middleton, Martin Compston, and Rupert Penry-Jones, the twisted tale of a woman who comes home to discover a new family moving in and her husband disappeared was a major hit in the U.K. All four episodes hit PBS Passport on Monday, May 15, 2023.
Stream Now
Solo
Marco is an undercover agent on a mission to disrupt mafia business in Calabria.
Image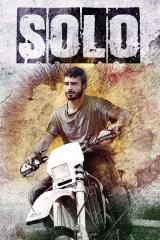 'Great Performances: Richard III'
It's been almost 70 years since Joseph Papp conceived of Shakespeare in the Park in 1954. But the theatre wasn't built until 1962, making 2022 the Public Theater-backed playhouse's 60th anniversary. It celebrated with a production of Richard III, starring Danai Gurira as the titular villain. Fitting the production helps kick off Great Performances' 50th anniversary, with a filmed version airing on most PBS stations on Friday, May 19, 2023, at 8 p.m. ET and streaming on the app and PBS Passport to follow.
'Murder in Sweden' (Morden i Sandhamn) Season 1
Friday also brings a new Walter's Choice series, Morden I Sandhamn or The Sandhamn Murders, which was retitled to Murder in Sweden, googlability of title be damned. (Won't somebody please think of the SEO?) The series, which aired Season 9 in early 2023, is an adaptation of Viveca Sten's novels of the same name, starring Alexandra Rapaport as lawyer-turned-crime solver Nora Linde. All three episodes of Season 1, subtitled "I de Lugnaste Vatten" ('In the Calmest Waters"), arrive Friday, May 19, 2023.
Stream Now
Great Performances
The world of classical performing arts is brought to the comfort of your living room.
Image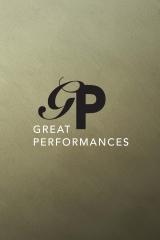 'Once Upon A Time In Northern Ireland'
Commissioned by the BBC and PBS in 2022, Once Upon A Time In Northern Ireland comes from director James Bluemel and the team behind Once Upon a Time in Iraq. The five-part series runs chronologically from The Troubles in the 1960s to the Belfast/Good Friday Agreement in 1998, featuring in-depth interviews with the men and women who lived through it. The series will air in both the U.K. and the U.S. starting the Monday after the Tom Jones finale, though whether or not this will be a binge-drop, special presentation running five days straight Monday-Friday, or weekly release has not been announced.
The Italian series Squadra Antimafia, about the Sicilian Anti-Mafia Squad and ran from 2009-2016, has not been selected for Walter's Choice in the U.S. as yet. However, the spin-off Rosy Abate, which ran from 2017-2019, has. The series features Giulia Michelini's titular character, who the original show killed off, but was really alive the whole time, living in Liguria under a new name. Season 1's ten episodes arrived in April 2023, and Season 2's five-episode run joins it Friday, May 26, 2023.
Stream Now
Rosy Abate
Rosy Abate is content with her new identity--until she finds out her son is still alive.
Image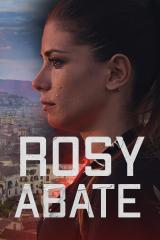 Like Our House, Marriage is a British series that was originally commissioned pre-pandemic and then delayed. The series was created, written, and directed by Stefan Golaszewski and premiered in the U.K. on BBC One in August 2022. Marriage stars two major A-listers PBS fans known and love, Sean Bean and Nicola Walker, as the titularly married couple, Ian and Emma, in what critics praised as a realistic portrait of married life. All four episodes arrive on Monday, May 29, 2023.
---
By
for on April 26th, 2023
More to Love from Telly Visions