By
for on June 23rd, 2023
'Doc Martin' To Stream on PBS Passport for the First Time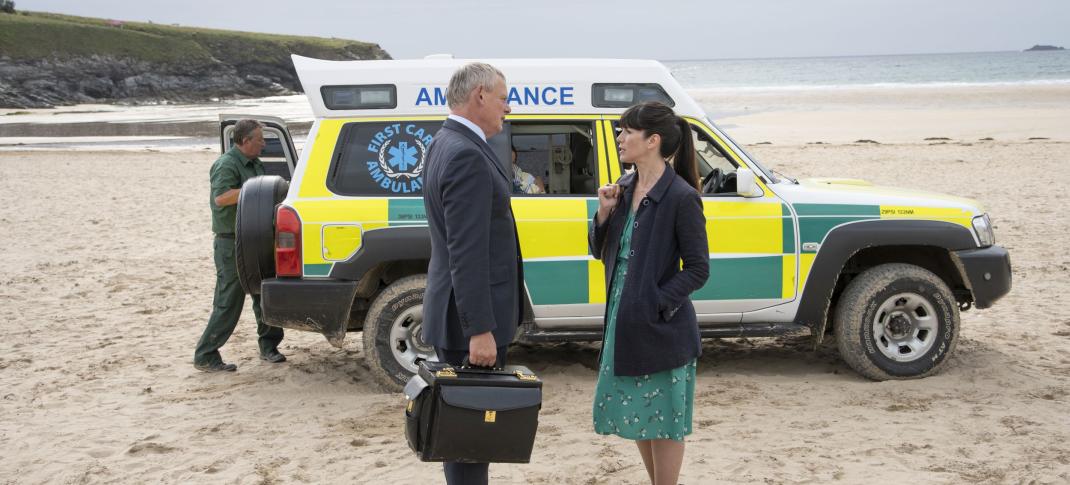 When Doc Martin concluded with Season 10 at the end of 2022, it had been on and off the air for nearly two decades, originally debuting in 2004 as a spinoff series from the 2000 film Saving Grace. The series' earliest seasons predated the current streaming era by nearly a decade. Most American viewers fell in love with Martin Clunes (Men Behaving Badly) and his titular prickly but good-hearted doctor via their local PBS stations, which, in the mid-aughts, was still the only way the vast majority of viewers could access British shows.
However, the streaming era quickly overtook Doc Martin, which first appeared on Netflix as Season 7 arrived in 2015 and then moved to an Acorn TV exclusive with 2017's Season 8. While Netflix's ongoing deals with PBS did not delay episodes from reaching public TV, becoming an Acorn TV exclusive changed everything. Most fans either subscribed to the AMC Network-owned service or waited years for the series to air Season 8 on PBS linear stations. Even then, it was only on linear, with Doc Martin only available to stream on Acorn.
But that's about to change, as Doc Martin Seasons 9 and 10 are coming to select PBS Passports and local stations, with Season 9 (which originally debuted in 2019) debuting on Saturday, July 1, 2023. The list of those who are confirmed to stream Season 9 starting that day current includes Alabama Public Television, CPTV, Georgia Public Broadcasting, Idaho Public Television, Iowa PBS, KCET, KCPT, KCTS, KERA, KLRU, KLVX, KPBS, KQEH, KRSU, KUED, MPT, New Hampshire PBS, WDSC, WDSE, WEDU, WETA, WGBH, WLVT, WNEO, WPBS, and WSBE.
Here is the Season 9 overall synopsis:
Martin Clunes is back as the titular Doc Martin, a.k.a. Dr. Martin Ellingham. Martin's medical career hangs in the balance as the General  Medical Council (GMC) assesses his ability and determines whether he is fit to continue practicing medicine. Season 9's episodes include 

"To The Lighthouse"
"The Shock of the New"
"S.W.A.L.K."
"Paint It Black"
"Wild West Country"
"Equilibrium"
"Single White Bevy"
"Licence to Practice"
Clunes will once again be joined by series regular Caroline Catz (DCI Banks) plays Doc Martin's wife, Louisa Ellingham; Dame Eileen Atkins (Cranford) as Aunt Ruth, Ian McNeice (Doctor Who) as Bert Large, Joe Absolom (A Confession) as Al Large, John Marquez (Rumpelstilzchen) as PC Joe Penhale, Jessica Ransom as Morwenna Newcross and Selina Cadell (The Lady Vanishes) as Mrs Tishell. Season 9 guest stars include Danny Huston (Succession) and James Lance (Ted Lasso).  
 
All eight episodes of Doc Martin Season 9 will be available to stream on select PBS Passport sites and air on local PBS stations starting July 1, 2023. As always, check your local listings and Passport site. Doc Martin's final season, Season 10, is expected to debut on PBS Passport later in 2023.
Stream Now
Doc Martin
Surgeon Martin Ellingham (Martin Clunes) makes a life changing choice to retrain as a GP.
Image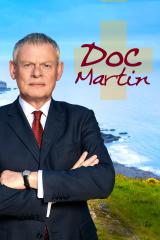 ---
By
for on June 23rd, 2023
More to Love from Telly Visions