By
for on May 31st, 2023
Everything British Streaming on PBS Passport in June 2023
Winter is PBS' season of period dramas, with the likes of All Creatures Great & Small, Miss Scarlet & The Duke, and Vienna Blood to warm viewers' hearts during the cold nights. Conversely, the summer is a time for mysteries and thrillers; since 2015, PBS has traded off premiering Endeavour or Grantchester in June and following up with the other in July, while shows like COBRA and Guilt fill out the schedule.
However, June 2023 will mark the end of Endeavour's decade-long run on ITV and public broadcast here in the states. While Grantchester's probably not going anywhere yet, the hunt for new detectives to keep fans watching all summer is underway. Viewers will meet the first of these candidates for long-term mystery-solving in June with Ridley, starring Adrian Dunbar of Line of Duty fame. Ridley is not the only show hoping to ride the LoD coattails this summer, but its eight-week run will give viewers a good look at Dunbar as a contender for the crown left behind by Endeavour's Shaun Evans.
Meanwhile, the massive influx of Walter Presents (nee Walter's Choice) ended in May, which means the arrivals for June form a steady stream of new series every Friday for viewers to binge over the weekend. Let's run down everything coming to PBS Passport (and the PBS App) this month.
'The Bank Hacker' (De Kraak)
This month of Walter Presents Fridays kicks off with The Bank Hacker (De Kraak), a Belgian series from 2021. Tijmen Govaerts stars as hacker Jeremy Peeters, who teams up with a conman, Alidor Van Praet, looking to recreate his illegal fortune to hijack the digital highway of money transfers between banks. Van Praet might want money, but for Jeremy, bringing down the financial system is a personal mission.
All eight episodes of The Bank Hacker (in Flemish with subtitles) premiere Friday, June 2, 2023.
'Love & Sacrifice' (Sacrificio de Amor) Season 2
The first season of Love and Sacrifice (Sacrificio de Amor) arrived in April on the same day as Luna + Sophie's second season, so you can be forgiven for missing it the first time around. However, with Season 2 arriving with Friday all to itself this June, it's an excellent time to catch up on this Italian series set in 1913 that aired on Canale 5 from 2017-2018. The series stars Francesco Arca as Brando, a quarryman who initiates a labor revolt due to working conditions in the Corradi mines, setting off a wave of unionization across the country.
The original series ran 22 episodes across two years; Season 1 brought the first 12. Season 2 will include the next six, so look out for the final six sometime later as "Season 3." Season 2 joins Season 1 on PBS Passport on Friday, June 9, 2023.
'A French Case' (Une Affaire Française)
The 2021 limited series A French Case (Une Affaire Française) is not a documentary but is based on a real case, known as the Grégory Affair (L'Affaire Grégory) and the failures of the French justice in a case of child murder. Set in October 1984, the case begins when 4-year-old Gregory goes missing and is found dead in the Vologne River hours later. Guillaume Gouix and Blandine Bellavoir play Gregory's parents, Jean-Marie and Christine Villemin, who were the main suspects.
All six episodes of A French Case (Une Affaire Française) premiere Friday, June 16, 2023.
Adrian Dunbar has been a fixture of BBC series and films since the late 1980s. However, it was playing Supt. Ted Hastings in Line of Duty in 2012 for almost a decade turned him into a household name. With the conclusion of that series, Dunbar has moved to anchor his own detective series, Ridley. Season 1 aired as four feature-length episodes on ITV in 2022. PBS will split those episodes into eight 45-minute installments, airing at 8 p.m. ET on most PBS stations starting on Sunday, June 18, 2023.
Ridley will drop as a full-season binge on PBS premiere day, and though it is eight installments, viewers can watch the show as four episodes as originally intended. Please note the series has not been renewed as yet; however, since it's been planned for PBS for a long time, ITV is probably waiting to see how it does over here first.
Stream Now
Ridley
Retired DI Alex Ridley is called back to advise on a complex case by his former protege.
Image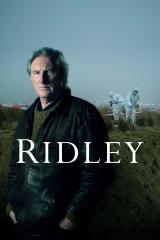 'Endeavour' Season 9 (The Final Season)
Endeavour Season 9, aka The Final Season, is on this list because it is NOT coming to PBS Passport as a binge on premiere day on Sunday, June 18, 2023. This is a change from previous years, where the mystery series arrived with all three episodes on premiere day. Instead, Endeavour's final mysteries will be a weekly debut on the PBS app through its finale on July 2, 2023, so whether or watch on linear or stream, everyone will watch together on Sundays as a family.
Endeavour will come to PBS Passport as a binge in July, so expect this title to reappear in next month's roundup.
The French miniseries Reunions (Réunions) was initially available for streaming on Acorn TV when it debuted before leaving that platform and heading to Walter Presents. The French comedy begins when Jérémy Riviere (Loup-Denis Elion) discovers he inherited his late father's failing hotel, as did the half-brother he never knew existed, Antoine Bouville (Nicolas Bridet). A multiracial cultural clash set on a sunny island with a lot of slapstick comedy, this is a relief from Walter Present's usual gritty crime.
All six episodes of Reunions arrive Friday, June 23, 2023.
'Giovanna's Journey' (Furore Season 2)
The final Walter Presents title for June is titled Giovanna's Journey, but don't go looking for anything by that name on Canale 5. This is the second season of the Italian series Furore, which ran from 2014-2018. The first season, titled Furore: Il Vento della Esperanza (Fury: The Winds of Hope), was supposed to be a miniseries but proved so popular they made more, with a new cast and story and only a few key crossover figures. Called Furore: Capitolo Seconda (Fury: Chapter Two), initially and then retitled Winds of Passion by Walter Presents for the U.K. market, it features Raffaella Di Caprio as Giovanna Minutillo, a young Neapolitan girl in the 1960s who discovers she was kidnapped as a baby, and goes on a journey across Italy to find her family.
PBS Passport does not seem to have the original six episodes of Season 1 of Furore, but the stories are tangentially related enough that you don't need to have seen it to watch Giovanna's Journey (or Winds of Passion or Furore: Capitolo Seconda, for that matter.) All eight episodes arrive on June 30, 2023.
Stream Now
Endeavour
Shaun Evans charms audiences with his portrayal of the cerebral Detective Constable Morse.
Image
---
By
for on May 31st, 2023
More to Love from Telly Visions