By
for on July 26th, 2023
Everything British Streaming on PBS Passport in August 2023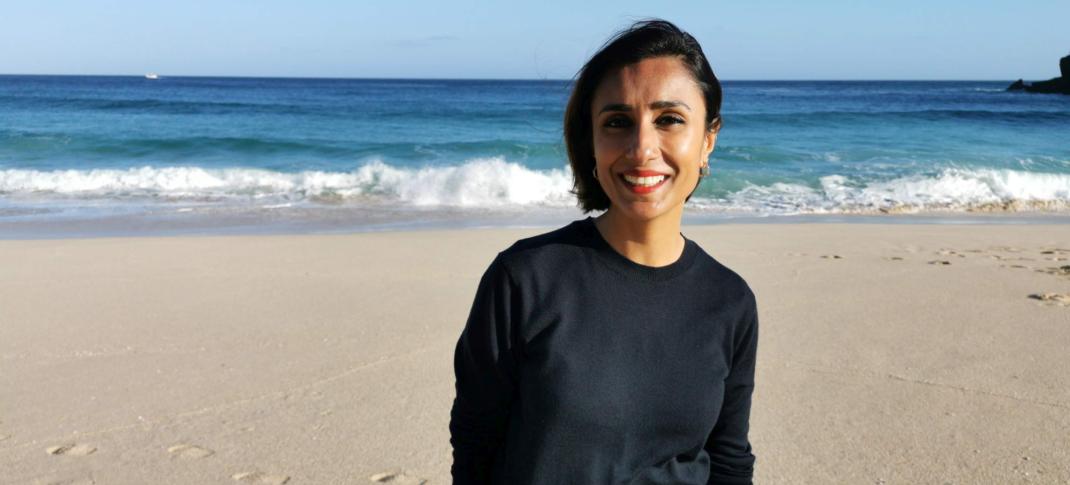 Usually, when there's a point in the calendar with new titles thin on the ground for PBS Passport, it's because seasons are mid-way through on linear. However, August 2023 is a bit of an outlier. With Masterpiece prepping for a 12-week, back-to-back one-two punch of Unforgotten/Van der Valk arriving the first weekend in September, followed by World on Fire/Annika in mid-October, there's a bit of a pause on Sundays once Grantchester and Ridley are over, with reruns of 2020's Little Women for some stations, and What To Do When Someone Dies as a binge for others. Either way, it means a short list of new titles coming to PBS Passport.
Speaking of Grantchester, this is another in a series of occasional reminders that though Season 8 is only halfway over on linear, it will not run past the first weekend of August. With DI Ray concluding on Sunday, July 31, Grantchester Season 8 will end with two back-to-back episodes on August 6, 2023, at 9 and 10 p.m. ET. Though members have probably binged all six episodes by now, for those who have not, be sure to catch both episodes by the first Sunday in August, as the news is out lead Tom Brittney (who plays Will Davenport) is on his way out and a new vicar heading to town for Season 9 come 2024.
Also, as fans gear up for September's arrivals, don't forget that Unforgotten's first four seasons are streaming on PBS Passport for members, as are Van der Valk Seasons 1 and 2. Feel free to get caught up on the first seasons of World on Fire and Annika while you're there.
Meanwhile, a few new titles are arriving this month, including some highly-anticipated new seasons of Walter Presents favorites. Here's the complete list.
'Britain by Beach' Season 2
It wouldn't be August without some type of beachy programming, and the second season of nature special, Britain by Beach, is here to fill that void. The series, which debuted on Channel 4 in 2021, came over to select PBS Passport stations last year during the summer and was popular enough that the streaming service will add Season 2's four new episodes to the roster starting Tuesday, August 1, 2023. This is a "select station" program, so make sure to check your local listings and website to see if it's available in your area.
'The Accident' (El Accidente)
Walter Presents' first Friday debut for August is The Accident (El Accidente), the 2018 Spanish-language limited series where a fatal airplane crash becomes the catalyst for a drug kingpin terrorizing a small town when it kills the worse person possible. (Please note, this is not to be confused with the 2019 Welsh series The Accident, which stars Sarah Lancashire and is available on Hulu.) Lucia (Inma Cuesta) knows that her husband José (Quim Gutiérrez) was killed on the flight, but in searching for evidence, she discovers he was never the man she thought she married.
The Accident originally ran 13 episodes as a limited series. Currently, it looks like all 13 installments will be available Friday, August 4, 2023.
It's been a minute since Walter Presents brought a new season of Charité to PBS Passport. The German historical drama, based on the true story of the prestigious Berlin hospital of the same name, initially debuted on PBS Passport in March 2023 with the Victorian-era set Season 1 and World War II-era Season 2 (which Netflix used to carry under the title Charité at War) quickly followed in April. Season 3 finally joins them, now set in 1961, and focuses on the period directly before and after the rise of the Berlin Wall. 
All six episodes of Charité Season 3 join the 12 episodes of Seasons 1 and 2 on PBS Passport on Friday, August 18, 2023. The series ran four seasons in total, so there's one more season to look forward to after this one.
'Origins' (Origines) Season 1
The final major arrival for August in Walter Presents' lineup is the 2014 French series Origins (Origines). The series is yet another entry into the ever-popular "odd couple police procedural;" in this case, it's genealogist Margot Laurent (Micky Sébastian) and detective Arthur Du Plessis (Julien Baumgartner), a young and self-assured cop. The series is a mystery-of-the-week style show with bodies ranging from nuns to fashion designers. (How French.) The series ran two seasons, with Vanessa David taking over the role of Margot in 2016's Season 2, so there may be more to come.
All six episodes of Origins Season 1 debut on PBS Passport on Friday, August 25, 2023. 
Stream Now
Charité
Step into the halls of Charité. From Walter Presents, in German with English subtitles.
Image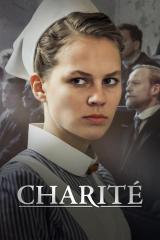 ---
By
for on July 26th, 2023
More to Love from Telly Visions