By
for on August 24th, 2016
Enjoy the Swoony New 'Poldark' Season 2 Trailer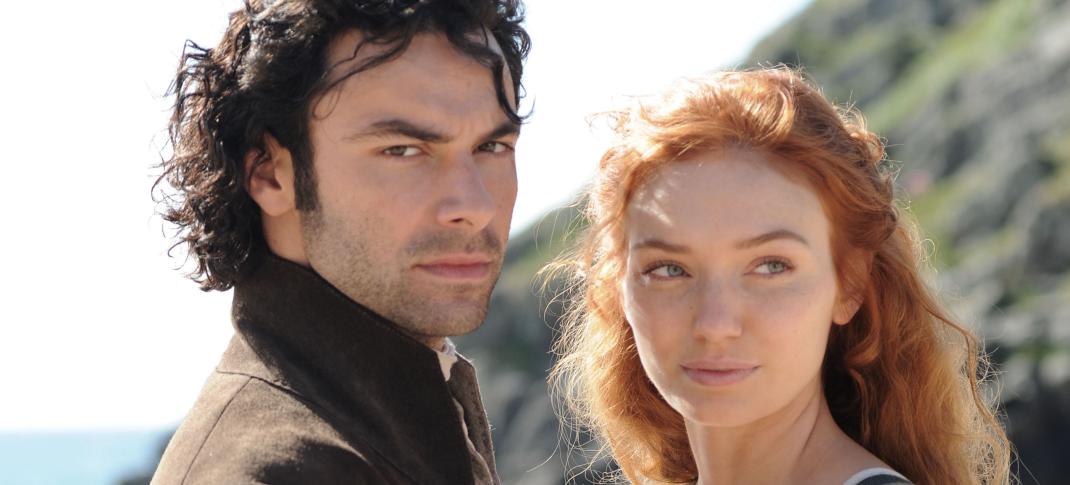 Prepare yourselves Poldark fans – a new Season 2 trailer has arrived!
When last we saw the Poldark crew, Ross had just been arrested, he and Demelza had just lost their child, and the family mine was broke. Oh, and Ross had also been arrested. The new episodes basically pick up right about where we left off at the end of Season 1, so there's plenty of drama for everyone to deal with.
The new BBC Season 2 launch trailer is basically a music video about how awesome Ross Poldark is, and this style should really not work at all for the kind of show that Poldark is AND YET it completely does. 
(Before anyone asks that song is Missile by Dorothy and you can hear the whole thing here.)
And that's not all! The one benefit of being on a slightly wonky release schedule across two different countries is that we tend to get twice as much promotional material as a result.
Such is the case with Poldark, as not one, but two new trailers have dropped this week. Masterpiece's new promo focuses on thematic issues in Season 2 such as justice, temptation and betrayal. These are all spliced together with footage of star Aidan Turner smoldering, throwing guys around a room, and generally looking very attractive.
Watch: 
It's so strange how both clips feature a lot of the same footage, but have completely different tones. I guess audiences on either side of the pond want different things from their Poldark previews? Shrug emoji, if you ask me. I'm psyched to have both.
Poldark Season 2 begins Labor Day Weekend (September 4) in the UK, and kicks off in the US with a two-hour premiere on September 25. (For those of you playing along at home, this means we'll end up being just two weeks behind UK airing, so let's keep our fingers crossed that gap narrows further at some point!)
Are you looking forward to Ross' return? Come discuss with us in the comments. Need a refresher on what happened during Season 1? Stop by the recaps.
---
By
for on August 24th, 2016
More to Love from Telly Visions