By
for on November 3rd, 2014
Enjoy 'Death Comes to Pemberley'? Five Jane Austen Works You Can Stream Online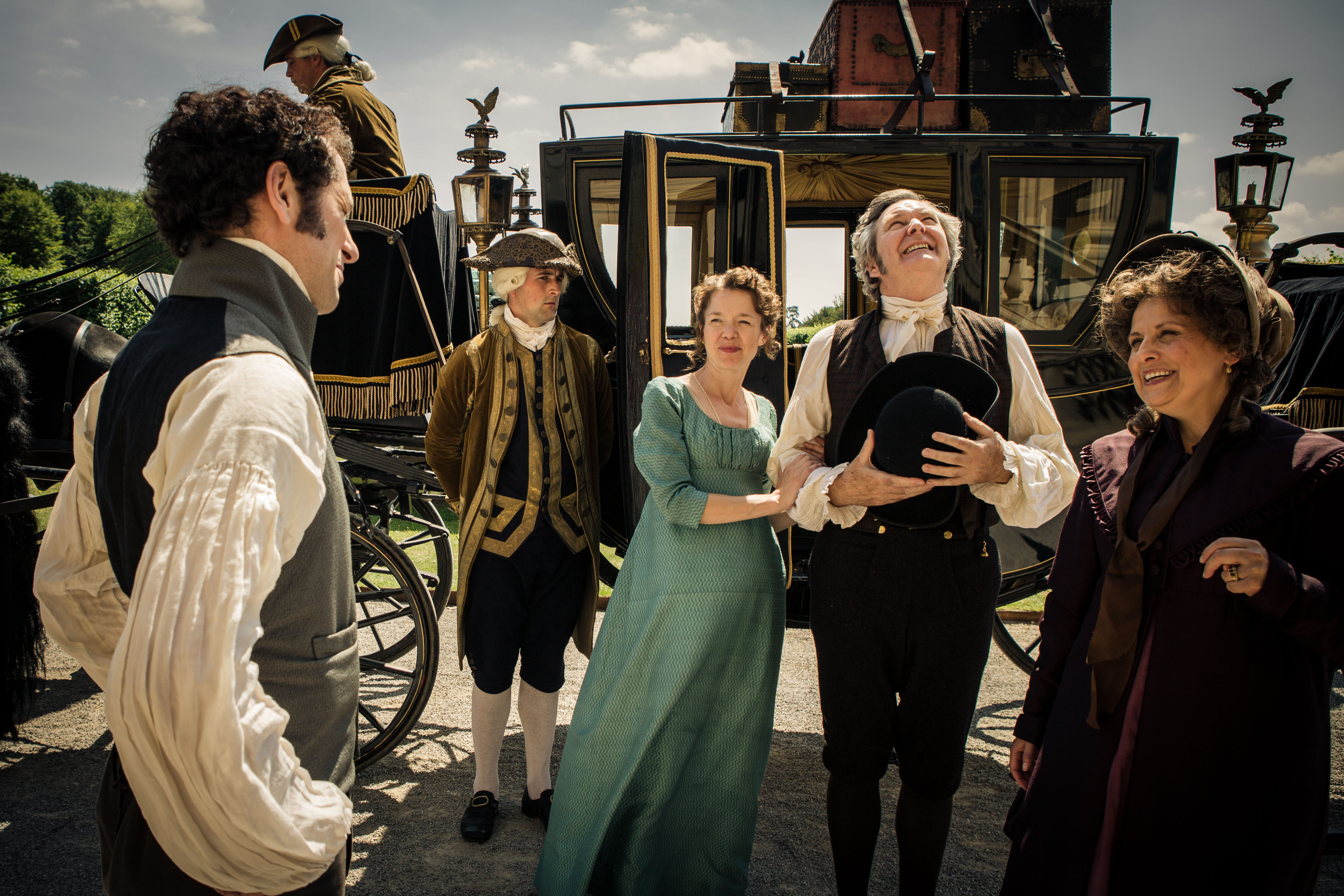 The period mystery
Death Comes to Pemberley,
which recently aired on Masterpiece on PBS stations around the country
, imagines what life might have held in store for two of beloved author
Jane Austen
's most famous literary creations, Fitzwilliam Darcy and Elizabeth Bennet, after they found their happily ever after together. However you feel about this sequel series – and there are certainly differing opinions about the existence of sequels such as this – the drama has served as a timely reminder of just how incredibly awesome Austen's work is. If
Death Comes to Pemberley
has reignited your love for all things Austen, we're here to help.
Let's take a quick look at five Austen adaptations that you can watch online – from the classic to the contemporary. 
Clueless. Need to shake up your period drama routine a bit? Try this popular 1995 comedy that's loosely based on Austen's Emma. Alicia Silverstone stars as Cher Horowitz, a good-hearted but superficial teen queen who loves to matchmake and fix people's lives. The story is updated to include Beverly Hills shopping sprees, high school politics, parties in the Valley and a step-brother who turns out to be Cher's Mr. Knightley. It's a charming, fun romp, and a great example of how Austen's stories and heroines can easily be adapted to fit any setting. 
You can stream Clueless on Netflix.
Emma. This 2009 BBC adaptation of Austen's classic novel is a more traditional retelling of the story of a young lady who can't seem to stop herself from matchmaking and medelling in the lives of her friends and neighbors. This version stars The Hour's Romola Garai as Emma Woodhouse and Elementary's Jonny Lee Miller as the extremely swoon-worthy Mr. Knightley, in an adaptation that plays special attention to the fiercely funny nature of Austen's language.
While there are several other Emmas out there besides this version, this latest BBC crack at the story is really just exceptionally delightful television. Garai is thoroughly charming as the matchmaking Emma Woodhouse, and this particular version really highlights the fiercely funny nature of Austen's language. Plus, Miller makes a pretty fantastic Mr. Knightley. (What can I say, I'm weak.) 
[This video is no longer available.]
Emma is available to watch online at Amazon Instant Video, and is free to view for Amazon Prime members.
Mansfield Park. One of Austen's lesser known stories among mainstream audiences, Mansfield Park tells the story of a young girl who is sent by her mother to live with as a poor relation with wealthy family members at their estate. By the age of 18, Fanny has fallen in love with her sensitive cousin, and these feelings complicate a potential match with a much wealthier suitor. Relationship drama, ahoy! This 2007 adaptation stars Doctor Who's Billie Piper as Fanny Price, alongside Blake Ritson, Michelle Ryan, James D'Arcy, Jemma Redgrave and more. 
You can stream Mansfield Park on Amazon Prime Instant Video.
Pride and Prejudice. A true must-watch for any Jane Austen fan, this lavish six-part  production of the author's most beloved story stars Colin Firth and Jennifer Ehle as Fitzwilliam Darcy and Lizzie Bennet, one of literature's all-time great romantic couples. This particular adaptation is worth a watch for its faithfulness to the novel, its 100% perfect casting, its lavish production values and the fantastic chemistry between Firth and Ehle.  Plus, there's also the fact that Firth ends up wandering around in a lake at one point in a particularly memorable and iconic scene. 
You can watch the entirety of Pride and Prejudice at Amazon Prime Instant Streaming.
Sense & Sensibility. The mid-90s were a really great time for Austen on screens both large and small, huh? This adaptation of Sense & Sensibility boasts an absolutely all-star cast that includes Emma Thompson, Kate Winslet, Hugh Grant, Alan Rickman, along with lots of gorgeous scenery, some swoon-worthy dialogue and a healthy dose of well-placed humor. (Margaret's "We have been enjoying very fine weather" near the end still slays me twenty years later.) Directed by Ang Lee and written by Thompson herself, this adaptation was nominated for Best Picture at the 1996 Academy Awards (though it shamefully did not win).  
You can stream Sense & Sensibility on Netflix.
What would you have put on this list? Do you have other Austen adaptations you consider must-see? Let us know in the comments. 
---
By
for on November 3rd, 2014
More to Love from Telly Visions