By
for on October 17th, 2014
First Look: 'Death Comes to Pemberley' (and PBS)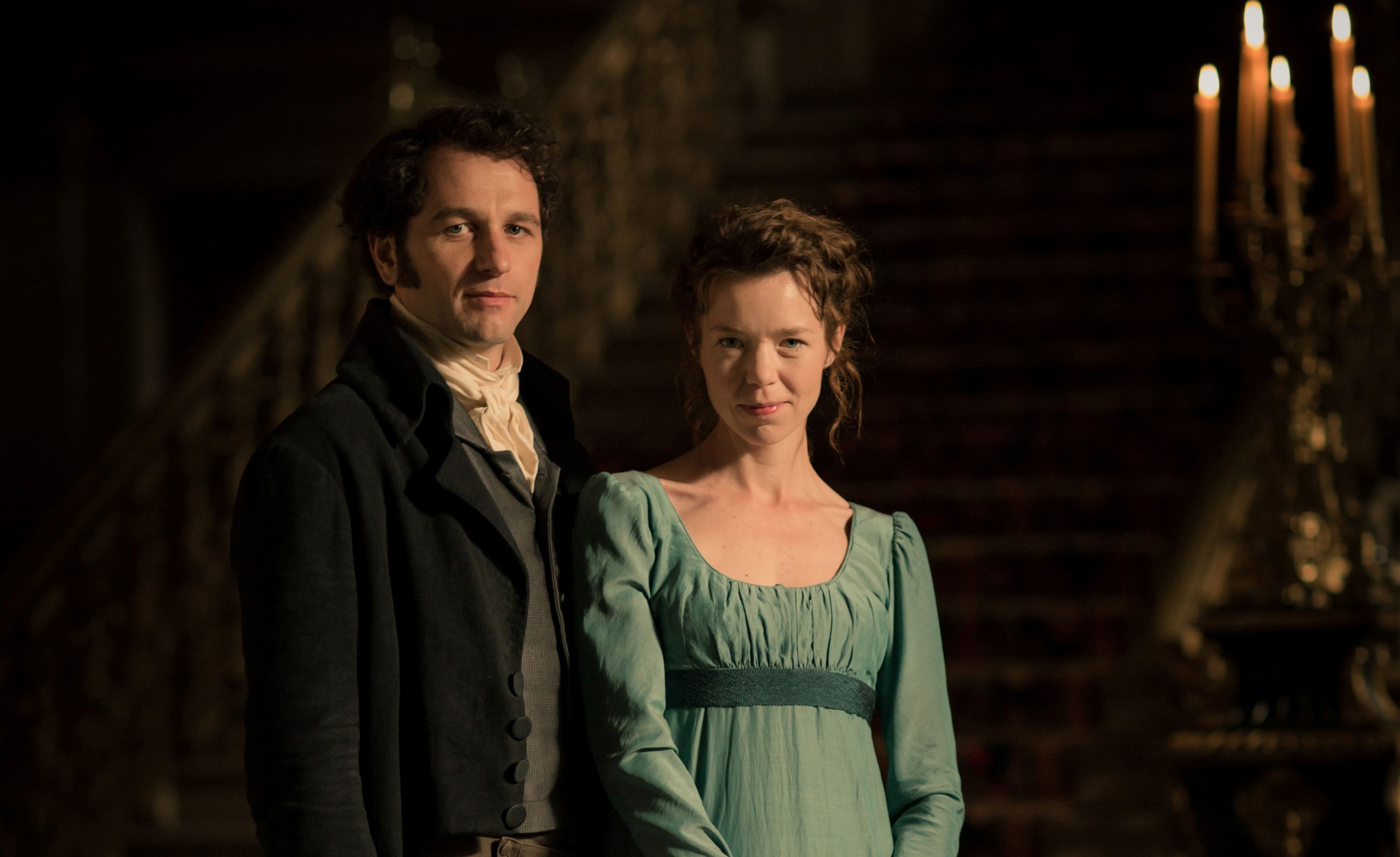 Do you ever love a book and its characters so much that you continue the story in your mind? What happens after the happily ever after? Imagine it is 1803, six years after Fitzwilliam Darcy and Elizabeth Bennet have married and started their family together at their lavish Derbyshire estate. The happy couple is busy planning their annual Lady Anne Ball when Lizzie's spoiled flibbertigibbet of a sister, Lydia, bursts in the night before the festivities to announce her husband George Wickham might have been murdered in Pemberley Wood. An investigation ensues which spells mayhem and the potential undoing of the entire Darcy family.
This may not be the fan fiction in your head, but it is the premise of famed crime writer P.D. James' sequel (of sorts) to Jane Austen's classic Pride and Prejudice. Released in 2011 and entitled Death Comes to Pemberley, the book received good reviews though most I read lamented the toning down of Lizzy's much admired outspokenness and complained that the Darcys' love had been cooled by boring domestic routine.
I've not read the aforementioned novel, so I can't reliably comment on those claims. However, as one might expect in an industry eager to provide viewers with remakes and sequels featuring cherished characters that feel like family, Death Comes to Pemberley was adapted for the small screen and broadcast in the UK last Christmas. Masterpiece Mystery has picked up the series and will be airing it in two parts – Sunday, October 26th and November 2nd from 9:00 – 10:30 pm ET. Check your local listings for exact times and details.
I got an advance look and I'm here to say that whatever issues readers had with James' version have been remedied greatly by Juliette Towhidi's screenplay, in the relationship department anyway. Elizabeth is still candid and forthright and you will be in no doubt that she and Darcy remain deeply in love.
Overall, the cast was top notch. Anna Maxwell Martin of The Bletchley Circle fame portrays the mistress of the manor, Elizabeth (Bennet) Darcy. And while Martin has never played an Austen heroine before, she did appear in Becoming Jane as the beloved author's sister, Cassandra. Welsh actor, Matthew Rhys, known for his appearances on US series such as Brothers and Sisters and The Americans, makes a convincing Darcy, albeit one who has opened up somewhat.  One can only assume this softening has come from his wife's nurturing influence. Never fear, Darcy is still prone to brooding when the occasion calls for it.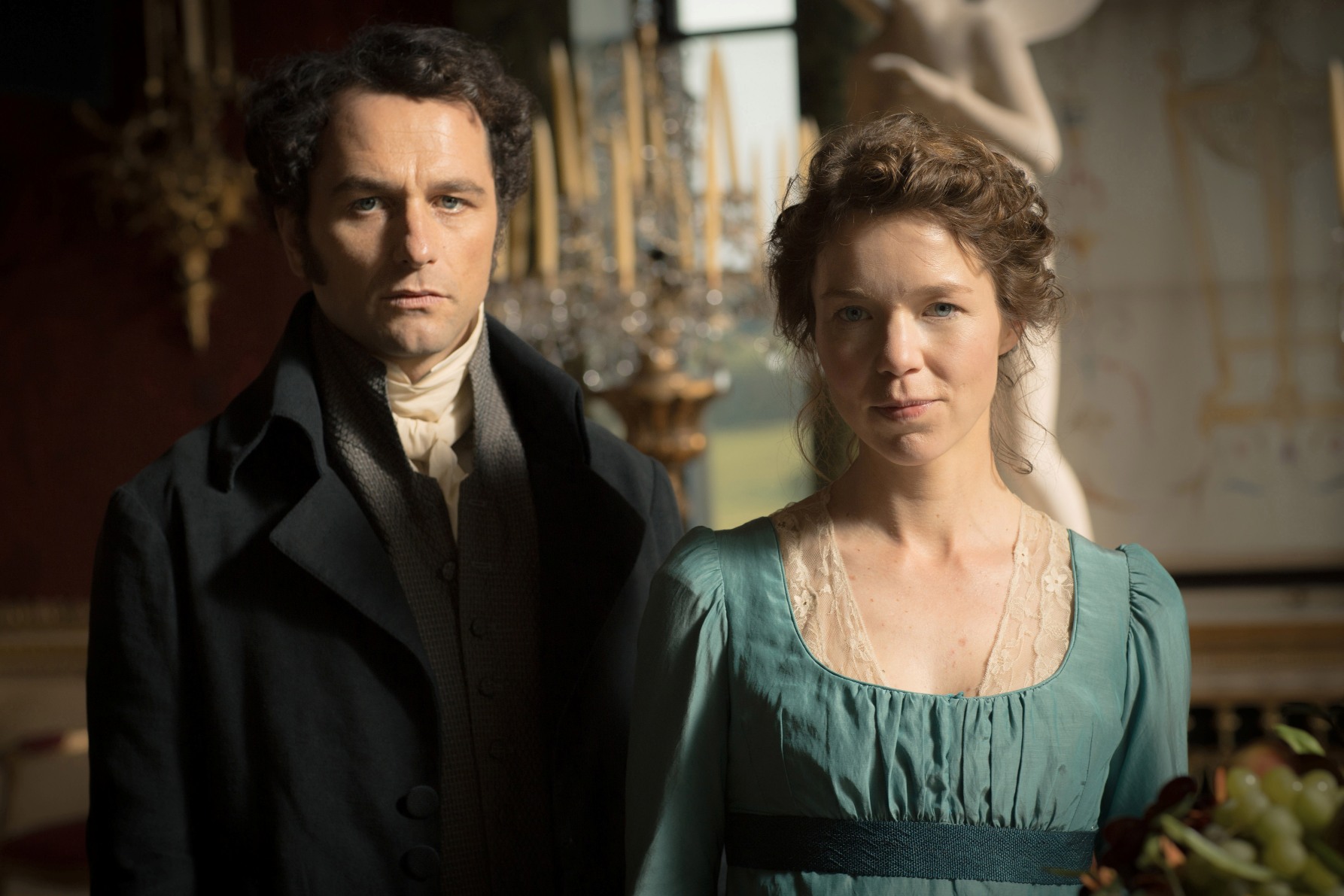 Other standouts include Matthew Goode as the troublesome Wickham who, as it happens, was not killed on the grounds of Pemberley. Instead he quickly becomes the only suspect in the murder of his best friend, Captain Martin Denny (Tom Compton). Finally, Trevor Eve plays Sir Selwyn Hardcastle, a neighboring nobleman and magistrate called in to investigate the young soldier's murder. As in all mysteries, there are bound to be grudges in a character's backstory and we learn that the Darcy and Hardcastle families share a tragic connection. 
For fans of Austen's attention to societal expectations as regards marriage specifically, you'll be treated to the pursuit of Darcy's sister Georgiana (Eleanor Tomlinson) by not one but two suitors. One makes a better match on paper, the Darcys' cousin Colonel Fitzwilliam (Tom Ward). The other, a young and handsome barrister named Henry Alveston (James Norton) has a hold on Miss Darcy's heart. While her brother wants his sister to marry for love, Darcy calculates that the damage to his reputation by a murder committed on his property, possibly by his own brother-in-law, makes the conservative and stable match the best one. And without a good reputation, a Georgian landowner is apparently a man on the road to ruin. Needless to say, Mrs. Darcy has other opinions on the subject.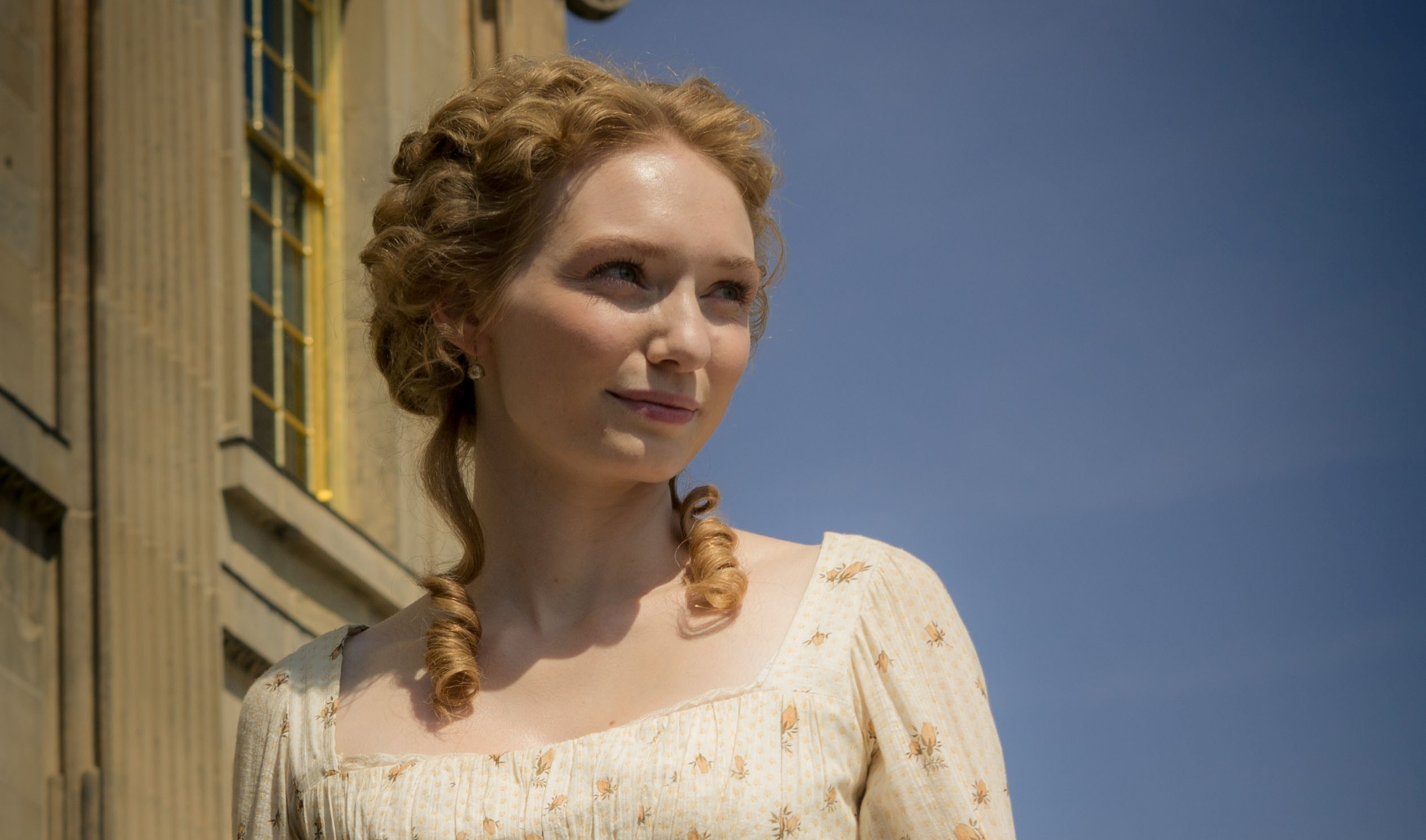 It's also interesting to witness the legal process of the time. With no police force to speak of, no strict investigative procedure and certainly no modern forensics, the fate of a suspect is in the hands of imperfect people with prejudices of their own. George Wickham vehemently asserts his innocence but his past misdeeds speak volumes to the authorities and the jury. I won't give away the outcome of the trial, but let's just say speedy sentencing and punishments leave precious little time for new evidence to see the light of day.
All in all, I would recommend Death Comes to Pemberley. It's not Pride and Prejudice by any means; however, it is an opportunity to revisit some of the most popular literary figures in the English language and see how their lives have progressed. Though Darcy and Elizabeth must whether a storm and question the wisdom of a marriage of social "unequals", I think you will be pleased with the outcome of their struggle.
---
By
for on October 17th, 2014
More to Love from Telly Visions