By
for on August 18th, 2017
'The Durrells in Corfu' Season 2 Trailer is Here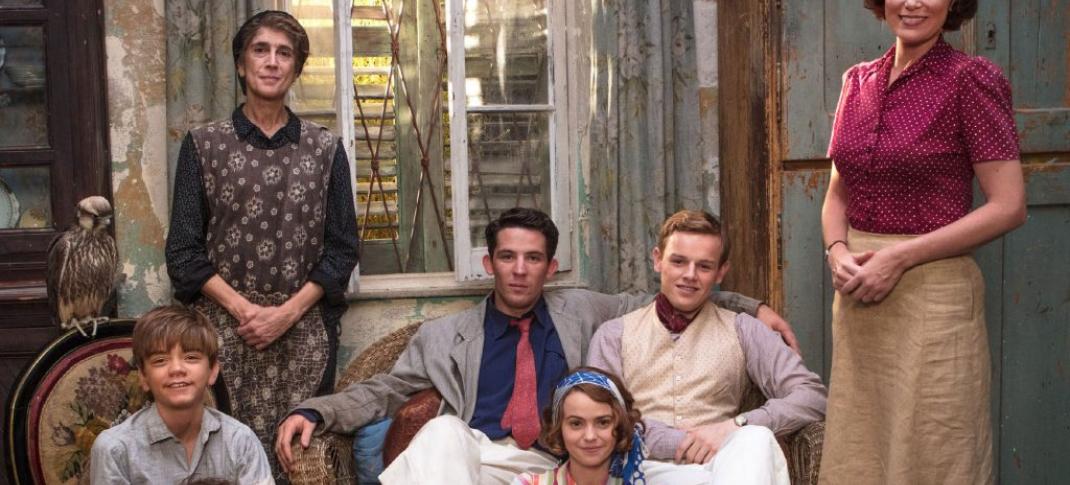 The trailer for the second season of heartwarming family drama The Durrells in Corfu is here!
(And spoiler alert: It's pretty adorable.)
Season 2 of the popular series will air on PBS' Masterpiece this Fall, starting on October 15. It'll be paired on Sunday nights with the third season of period drama Poldark.
The Durrells, based on Gerald Durrell's trilogy of memoirs, follows the family's adventures in Corfu in the mid-1930s. Matriarch Louisa Durrell, in an attempt to avoid financial problems, uproots her family – including four children – from Bournemouth to start a new life on a beautiful island. (Sounds kind of great right now, doesn't it?)
The always wonderful Keeley Hawes stars as Louisa, alongside her fictional brood played by Josh O'Connor (Larry), Callum Woodhouse (Leslie), Daisy Waterstone (Margo) and Milo Parker (Gerry
The new trailer promises the same touching, emotional fun as Season 1, complete with even more animals.
Watch for yourselves below: 
It's a whole new kind of menagerie when the Durrells return for Season 2! The #DurrellsPBS in Corfu returns Sun. 10/15 on MASTERPIECE @PBS. pic.twitter.com/7pRy4xJ3d7

— Masterpiece PBS (@masterpiecepbs) August 15, 2017
In Season 2, In Larry continues to pursue his passion for writing despite a new romance getting in the way; Leslie decides to explore his entrepreneurial spirit; Margo remains boy crazy and makes a play for someone thoroughly unsuitable; and Gerry, who prefers animals to people, is delighted when he discovers an otter is living close to home.
The latest season of The Durrells originally aired in the UK back in April. This new clip is probably water in the desert for fans who've been waiting months to see more of the Durrell family's quirky adventures.  But at least the wait for the new season is almost over. That counts for something, right?
Are you looking forward to more Durrell family adventures this Fall? Let's discuss. 
---
By
for on August 18th, 2017
More to Love from Telly Visions