By
for on December 9th, 2022
British Actors You Should Know: Callum Woodhouse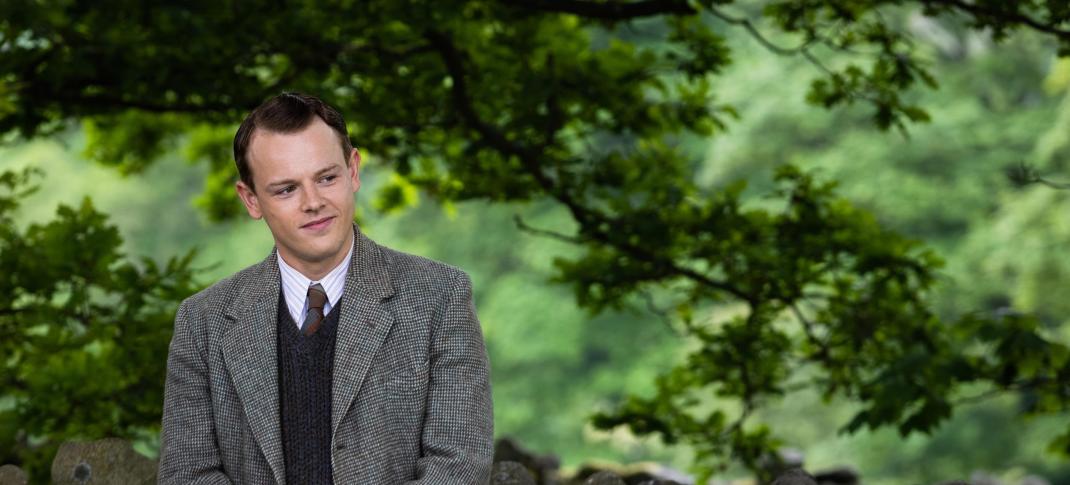 Though he may not be a household name, Callum Woodhouse's face is certainly a familiar one to PBS Masterpiece viewers. Young Mr. Woodhouse has already made an impression on American audiences with his roles in the period dramedies The Durrells (known in the states as The Durrells in Corfu) and the new 2020 reboot of the beloved classic All Creatures Great and Small.
Born and raised in Stockton-on-Tees, this son of a managing director at an oil company and a nurse practitioner didn't come from a family of actors and artists. However, he found his way to acting by joining a theatre workshop group in his hometown. After leaving school, Woodhouse was accepted at the London Academy of Music & Dramatic Art. In July 2015, just a week before graduating, Woodhouse got word he'd be heading to Greece to join the cast of The Durrells.
At just 28, Callum Woodhouse has a solid career underway, mixing in appearances on nationally known series, solid starring roles on multiple hit shows, and a healthy line of independent projects in between. He's even already taken home a Global Independent Film Award for best ensemble for his work with British A-listers like Paul McGann. So let's take a look at his credits thus far.
As we already mentioned, Woodhouse's first professional job was playing Leslie Durrell in The Durrells in Corfu, a delightful biographical period piece about an English widow, Louisa Durrell (Keeley Hawes), who picks up and moves her family to the Greek island of Corfu in the 1930s. From 2016-2019 Woodhouse portrayed Mrs. Durrell's gun-toting, authority-loving, and rather hormonal middle son, whom the actor described in an interview with Masterpiece as "a very downtrodden character and was the outcast of the family in many ways."
During the Durrell years, Woodhouse scored a pair of guest-starring roles on two long-running British television series. The first was Cold Feet, an ITV dramedy about the relationship issues of three couples from Manchester. He appeared in two episodes playing Josh Marsden, the eldest child of Karen (Hermione Norris) and David (Robert Bathurst), whose story arc was to come out as gay to his parents.
The 2017 thriller, B&B, stars Sean Teale (Skins) and Tom Bateman (Murder on the Orient Express) as Fred and Marc, a married couple who were previously denied a room at the St. Jude B&B by its religiously conservative proprietor, Josh (Paul McGann). The men won a discrimination suit against St. Jude and have returned to force the hotelier to welcome them with open arms. However, when another guest arrives, suddenly, this goes from an LGBTQ+ rights story to a thriller with surprising results. Woodhouse plays Josh's son, Paul, a closeted gay young man preparing to act on his feelings for the first time.
Stream Now
The Durrells in Corfu
Keeley Hawes stars as an intrepid widow who moves her family to a sunny Greek island.
Image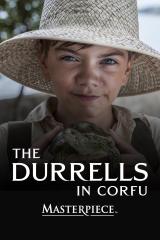 Woodhouse's other appearance was on an episode of the BBC cozy mystery series Father Brown. Entitled "The Skylark Scandal," the young actor portrayed suspect Randall Jones, who seemed a likely candidate to have murdered the episode's deceased. Lord Henry Hollingworth (played by perennial bit actor Jasper Jacob). While (spoiler alert) Woodhouse's character was eventually acquitted, he did turn out to be the illegitimate son of the victim. 
Woodhouse appeared in another thriller in 2017, but this time it was a historical horror flick, Raven's Hollow. The film begins in the early 1800s when a group of West Point military cadets, among them Edgar Allan Poe (William Moseley), come upon a disemboweled man in a field while on a training exercise in upstate New York. His dying words point the soldiers to an ominous, secretive community. Poe is determined to solve the mystery even though it risks the life of his fellow soldiers in the process. Woodhouse plays one of the doomed cadets, Will Taylor.
As mentioned in the intro, Woodhouse has also been involved in creating independent short films. His first screen credit was Room 17, a short produced by LAMDA while he was a student. He also starred in The Hoist, a project he co-wrote and co-directed. In Damaged But Interesting, a 2019 short film, he starred as struggling writer Art Jensen; in an interview with Film Festival Circuit, he said, "Independent film is so important. It was a huge privilege to be a part of one. I have always been a massive fan of film on every level, so to have the opportunity to work with new filmmakers was a complete joy."
All Creatures Great and Small
Finally, we return to the more familiar (and gentle) ground in the remake of All Creatures Great and Small. Based on the beloved book series by Yorkshire veterinarian James Harriot, the third season of the new All Creatures adaptation is set to return to PBS on January 8th, 2023. Woodhouse has been part of the cast since it began airing in 2020/2021. He plays Tristan Farnon, a junior veterinarian by day and a wayward, wild child the rest of the time. His philosophy of some work, but mostly play, does not sit well with his far more practical older brother (and boss) Siegfried (Samuel West).
Stream Now
All Creatures Great And Small
James Herriot's adventures as a veterinarian in 1930's Yorkshire get a new TV adaptation.
Image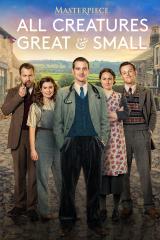 ---
By
for on December 9th, 2022
More to Love from Telly Visions