By
for on September 29th, 2020
Let Us Give Thanks for Actor Josh O'Connor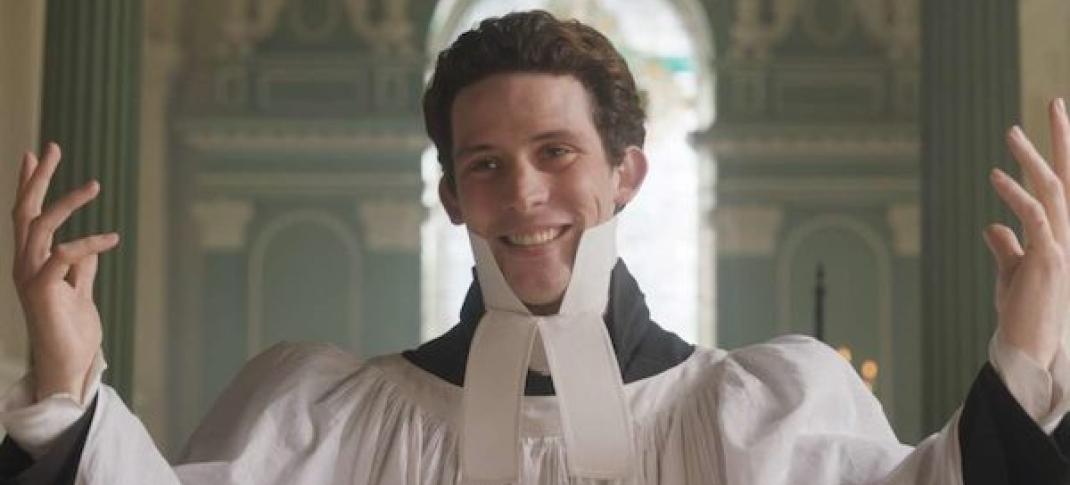 Josh O'Connor has been described as a transformative actor, a shapeshifter. His career has grown slowly but with every role, he wins critical and audience acclaim. He has tremendous range, from comedy to the classics. Let's take a look at his career so far.
O'Connor grew up in Cheltenham, one of three siblings born to a schoolteacher father and midwife mother. He discovered acting at school, where he was fascinated with the idea of getting under a character's skin. He studied at the Bristol Old Vic Theatre School, whose alumni include Daniel Day-Lewis and Olivia Coleman.
From there, he took the pathway familiar to many British actors, working in small theaters and in bit parts on TV—Lewis, Doctor Who, Peaky Blinders, Ripper Street. He was with the Royal Shakespeare Company for a year, where he took a major role in The Shoemaker's Holiday by Elizabethan playwright Thomas Thacker.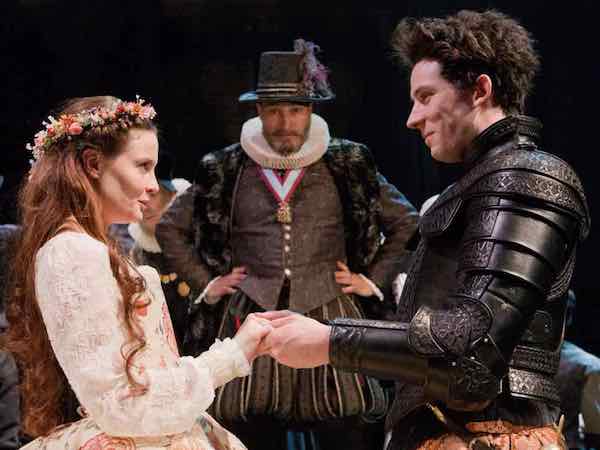 But his big TV break was as Larry in the heartwarming family drama The Durrells in Corfu. Louche, intellectual, and pompous, Larry is frequently exasperated by his chaotic siblings. O'Connor told the Radio Times:
Larry's a miserable old sod—I'm desperately trying to find little nuggets of niceness in him. I did a lot of research into the real Lawrence Durrell, but I don't think we're trying to do a biopic here—for a start I'm twice his height. I've read most of his novels now, and they're completely sex-fixated, so we've got that bit right.
In this clip, Leslie (Callum Woodhouse) strikes back at his supercilious older brother:
We also saw O'Connor as the love-struck law-student and reluctant revolutionary Marius Pontmercy in Les Misérables. Are we starting to see a pattern here, of tortured, driven young men, struggling to define themselves and earn respect?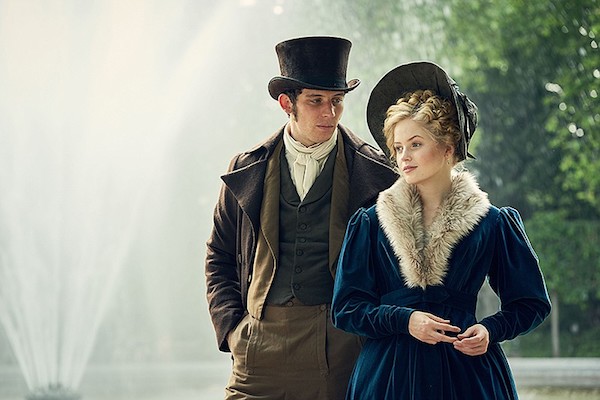 Meanwhile, O'Connor's film career continued with supporting parts in The Riot Club (2014) and Florence Foster Jenkins (2016) and a major role in Bridgend (2015), where he played a member of a gang in a Welsh town plagued by teenage suicides (based on real events of 2007).
God's Own Country (2017, Francis Lee, director, and screenwriter), provided a breakthrough, award-winning part for O'Connor who lived and worked as a sheep farmer for a couple of weeks in atrocious weather on the Yorkshire moors in preparation for the role: Johnny Saxby, a gay sheep farmer steeped in resentful misery whose life is a round of back-breaking work, binge-drinking, and casual, brutal hookups.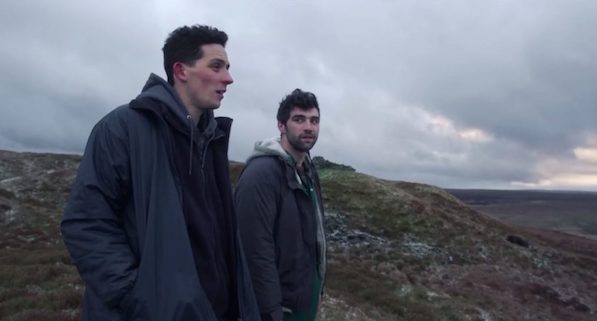 As grim as this sounds, the movie is a wholly believable but unsentimental story of love, transformation, and redemption, beginning when a temporary Roumanian worker, Gheorghe  (Alec Secareanu), comes to the farm. Love shows Johnny how to break free of his angry isolation and change his life for the better. God's Own Country is available on Amazon Prime Video.
Here's an adorable scene, sadly edited out of the movie, in which Gheorghe introduces Johnny to home-made sheep cheese:

 In Only You (2019,  Amazon Prime Video), O'Connor plays hipster Jake, charming, flirty, and sexy. He meets Elena (Laia Costa) when they both claim the same taxi in Glasgow on New Year's Eve and they become lovers that night. It's a rom-com, right?  Not really.
All of Elena's friends seem to be marrying and/or having babies and she and Jake decide to embark on parenthood. Their relationship is threatened by fertility issues, and we see the stress of two failed IVF procedures. I think it's a fault of the script that we get to know so much more about Jake than we do about Elena, who remains something of a cipher. O'Connor does one of his miraculous shape-shifter tricks, becoming visibly grown-up by the end of the film.
Hope Gap (Amazon Prime Video) which Rolling Stone describes as "…Who's Afraid of Virginia Woolf? set in the British countryside, with marriage a duel to the death." After 29 years of marriage,  Edward (Bill Nighy. who was also in Autumn de Wilde's Emma. opposite O'Connor as Mr. Knightley) tells his wife Grace (Annette Bening) that he is leaving her for another woman.
Vicious fighting ensues, and it falls upon their son Jamie to become their mediator and to support Grace as she rebuilds her life.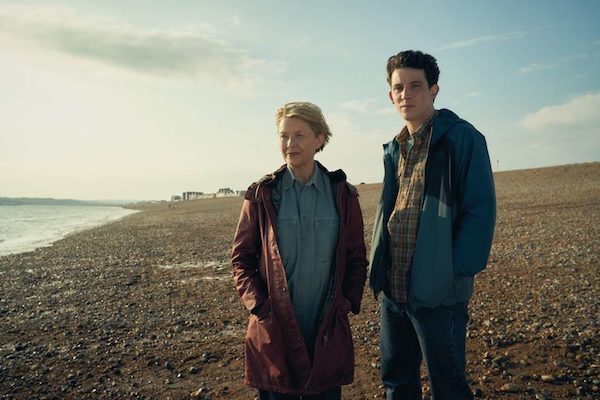 Period drama The Crown returns to Netflix later this year, and we expect O'Connor to bring his special brand of vulnerability and inner turmoil to the role of Prince Charles, a man imprisoned by his birth, and who cannot come into his own until his mother dies. O'Connor has this to say about the series:
Like all great television shows, in my opinion, it's about family, and the politics of family. And that's what's interesting. Yes, all the costumes and the big houses and the quality of the cinematography and the music and the score, all that is amazing. But ultimately, at its heart, it is 'Succession,' it's 'The Sopranos,' it's about family, the nastiness and competitiveness and the love and insecurity, and all the things that we love to see play out. That's what makes it successful. Read the full interview.
Here's a gripping scene from Season 3 in which Charles plays that unhappy king, Richard II, in a student production. His family has expressed displeasure at his taking the role, and only his sister Princess Anne (Erin Doherty) is in the audience to support him.
Have you enjoyed Josh O'Connor's work? Can you choose a favorite role?
---
By
for on September 29th, 2020
More to Love from Telly Visions