By
for on September 12th, 2019
'The Durrells in Corfu' Highlights: Season 1 Episode 4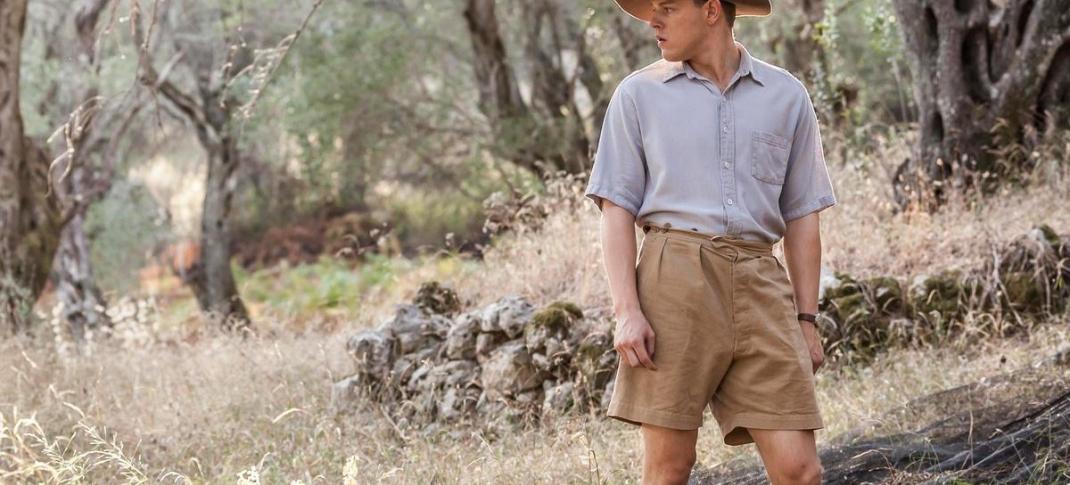 Welcome back to our highlight recaps of The Durrells in Corfu's first season as we try to prepare our emotions for the series' final run this Fall.
Last time we visited the Durrell clan, Gerry had befriended a lonely convict, Margo tried out a job in the medical field, a broken heart landed Leslie in jail and Sven and Louisa began an awkward courtship dance. All the highlights are detailed here. 
Looking ahead to episode four, Leslie continues to question his place in his family and the world, Margo's new job is pleasantly surprising in more ways than one and Louisa's plan to make Sven jealous backfires. For all the highlights, come this way….
Lost Leslie's Brush with the Law
After his break-up with Alexia and the resulting drunken brawl arrest from the last episode, Leslie has been spiraling into some serious teenage angst. His own mother calls him a "twit with a gun" in a gripe session with her friend, Florence Petridis, and nags him about his hygiene and motivation.
These days the only time Leslie seems happy is when he has a rifle in his hand. Unfortunately, this obsession with weapons leads to some grave consequences for young Mr. Durrell.
It all begins with some domestic turkeys that Leslie mistakes for wild ones. The farmer who owns the turkeys yells at Leslie for shooting at his birds and rather than apologizing, young Durrell disrespectfully insists the angry farmer speak to him in English then stalks off in an adolescent huff.
Upon his return home, Leslie's bad mood continues. Larry, who is taking a break from writing while awaiting word on the publication of his novel, belittles Leslie's intellect and just generally annoys him. So when his big brother pays a visit to the outhouse, Leslie locks Larry inside with a large tree branch in retaliation. Unluckily for Larry, Gerry's most recently acquired creatures, a colony of bats, are locked in the bog with him.
As Leslie abandons his brother in a rabies trap, he's stopped once more by the farmer who, this time, accuses him of actually killing his turkeys. Leslie again disregards the man's threats and walks off.
Meanwhile Louisa and Margo rescue an incensed Larry from the bat-infested lavatory. Louisa's punishment for Leslie is banishment to a tent in the garden until he learns to appreciate his home and family. Refusing his mother's conditions, a belligerent Leslie grabs his gun and flees to a rundown bungalow inhabited by two of his recent cellmates, Sotos and Fotis.
When he asks if he can stay, they invite him inside, but if there is any doubt, we quickly discover these men certainly aren't Leslie's friends.  They humiliate him for their amusement and treat him like a servant.
At Mrs. Durrell's request, Spiro tracks Leslie down. Louisa begs her errant son to come home and asks how she can make things better, but a clearly depressed Leslie says he just can't seem to be happy. Before this domestic situation can be resolved, a police officer arrives at the shack looking, not for the criminal tenants, but Leslie.
At the station, Leslie is charged with threatening the farmer, shooting, letting Roger (the dog) savage said turkeys and failure to pay compensation, all very serious crimes. Leslie denies he's done anything wrong and is let out on bail, but he still refuses to return home.
Louisa asks Spiros and Theo to represent Leslie in court.  Though a biologist and a taxi driver by trade, they know everyone and everything about Corfu and she can't afford anyone else anyway. She suspects the farmer thinks they are a rich English family who will pay to get Leslie out of trouble.
While awaiting trial, Leslie finds himself in more jeopardy when his felonious friends enlist his help in a robbery. They command him to shoot the lock on the storehouse door or they will shoot him instead. But the last straw for Leslie is when his roommates urinate in his best shoes. When he finally returns home, a relieved Louisa sits Leslie down, takes off his soiled shoes then hugs him tightly.
As the trial gets underway, things aren't looking so great for Leslie. A policeman testifies that Leslie's recently been arrested for drunken brawling and always carries guns around. Lugaretzia and Larry serve as character witnesses but their comments do little to show Leslie in a good light.
When it's revealed that the farmer has no turkey carcasses to prove his allegations against the accused, he informs the judge of Leslie's part in the whiskey storeroom robbery with Sotos and Fotis. The judge adjourns the court saying he will investigate these serious allegations tomorrow.
At home that night Leslie admits that he was an accomplice in the theft, but he didn't shoot anyone. Knowing that her son will go to jail for his part in this crime, Louisa visits the jail and begs Sotos and Fotis to say that Leslie wasn't involved in the robbery.  Through the cell's bars, she hands them shortbread in a large napkin in hopes they will reconsider.
The next day we see the judge speaking with Leslie's criminal cohorts before court is called to order. The judge decides to dismiss the case against Leslie, ordering the farmer to give the defendant six turkeys as compensation. The judge then informs the family privately that Leslie has been exonerated by the men involved in the whiskey robbery, warning he is at the top of a slippery slope and he should not be allowed to fall.
When Louisa gets a private moment with Spiros later, she thanks him for his help with the trial. But he already knows that she sold her wedding ring for money to bribe the criminals with. (There WAS more than shortbread in that napkin!) Spiros hands Mrs. Durrell her ring and tells her not to ask how he got it back.
Margo's Job as a Human Audiobook
On her first day of work at the villa, Margo is informed that her main job will be to read romance novels aloud to the Countess because her eyes tire easily. We also discover that the Countess and her butler Dennis (Jeremy Swift) are quite adept at exchanging cheap shots with one another.
Meanwhile, Margo has eyes for an exceedingly handsome gardener she's noticed tending to the lawn. When the Countess dozes off, Miss Durrell goes over to the young man who introduces himself as Angel. They flirt for a moment and return to their posts.
Thinking a higher class of wardrobe will further her romantic endeavors, Margo surreptitiously tries on one of the Countess's dresses. Dennis catches her admiring herself in the mirror and insists on telling the Countess about Margo's transgression. At first, the Countess expresses disappointment in Margo and fires her on the spot for gross disobedience.  But just as Margo turns to go, she sees Dennis holding the dress. The Countess laughs gleefully and offers Margo the gown while Dennis smiles warmly.
When Margo returns home with her gifted frock, Lugaretizia comments that Margo's new gig isn't a real job. Margo claims reading love stories where the most they do is breathe heavily is hard work, but we all know Margo understands how lucky she is.
Louisa's Romance Woes Come to an End…for Now
Despite Louisa's continuous complaints about Corfu's only Swedish farmer and his total failure to communicate, her friend Florence is steadfastly in the Team Sven camp. Conceding that love is worth pursuing, Louisa drops by at Sven's place again. He says he's busy. She thinks he's rude, calls him an idiot and leaves. If he didn't look so good without his shirt, she would have given up on him long ago.
Next, Sven makes an effort by showing up at the Durrells. He admits that he likes Louisa and her children, but he's used to being alone. Perhaps change makes him anxious. It's clear Sven has reached his comfort threshold, so he abruptly leaves. Shutting down communication yet again has Louisa feeling as frustrated as ever.
Then out of nowhere a sober, spruced-up Captain Creech shows up with flowers for Louisa and an invitation onto his yacht. When Gerry reminds her that she almost shot the Captain on his last visit, she politely declines the offer.
Larry, on the other hand, suggests she reconsider Creech's invitation, but Louisa sees the outing in a different light. She enlists Florence to bring Sven to the harbor in time to see her step off her Captain friend's yacht in a stunning dress.
The dress she manages to coax the Countess into giving her turns out to be a hideously gawdy purple number with feathers and a flowing cape. Her children approve of the gown while stifling laughter, but it's not appropriate attire for any nautical outing, be it on a yacht or a dinghy.
Spiros chauffeurs Louisa to her seafaring engagement and the Captain's vessel, no surprise, turns out to be much closer to a dinghy than a yacht. If that weren't bad enough, once the small boat has set sail, Creech admits to being drunk due to his fear of the sea and ends up in the water in very short order.
It's an embarrassing debacle from start to finish and Sven witnesses it all. Florence advises to hide from Louisa to spare her embarrassment, but he feels he must offer his sympathies. Sven stands before her speechless, so Louisa moves past him to join Spiros in his waiting car.
It would seem that what eventually breaks the ice between Louisa and Sven is the support he gives her during the trial.  The warm smile and reassuring squeeze of her shoulder when the judge finds Leslie not guilty was particularly friendly.
Afterwards back at the Durrell house, Sven and Louisa look cozy in the kitchen. Margo generously gives her mother the Countess's stunning green dress and all eyes, especially Sven's, are upon her at dinner.
As the party is breaking up, Leslie tries to sneak out for some night shooting, but Sven firmly wrests the rifle from his hands and drops it into the water below. Alone at last, and with a little persuasion from Louisa, she and Sven finally have their first kiss.
This one ended on a good note for everyone. Leslie is a free man and has a small flock of turkeys. Gerry arranged quite probably the very first Greek Orthodox funeral service ever performed for a bat and has started his own Center for Scientific Learning in his bedroom. Margo has a job she enjoys and a cute boy to bat her eyes at. Even Larry has found a way to quench his literary thirst. By reading to Dennis, he gains access to the Countess's vast library.
We already know where Louisa and Sven are headed and that the signs were there all along. But for now, we can try to enjoy her happiness and know affection will come to Louisa from another quarter in seasons to come. Please share your thoughts on this season with the Durrells and beyond in the comments below!
---
By
for on September 12th, 2019