By
for on November 4th, 2013
Celebrate 50 Years of the National Theatre with Every British Actor Ever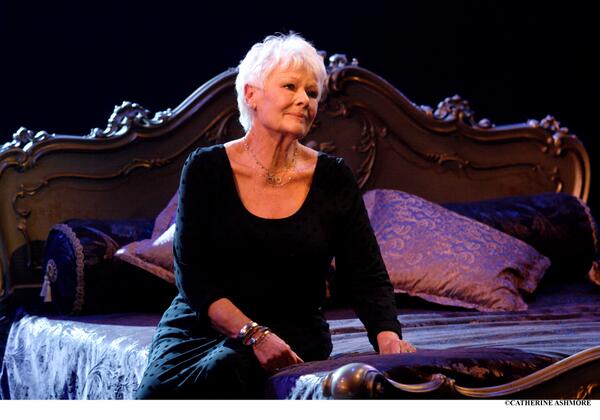 Well, not quite. But that's what it feels like.
Britain's National Theatre celebrates its 50th anniversary this year – much like several other British greats, including the Rolling Stones and, of course, Doctor Who. For those that don't know, the NT is one of the UK's two most prominent publicly funded theatre companies, alongside the Royal Shakespeare Company. It presents a varied program, staging everything from Shakespeare and international classic dramas to new and modern works by contemporary playwrights.
Saturday night the BBC ran an all-star gala event in celebration of the British theatrical institution – which has featured many of the UK's acting greats treading its boards over the years – crossing the half-century mark and it was basically a dream program for anyone who has ever been any sort of fan of British film, television or drama. The celebration featured snippets from some of the NT's most celebrated plays and musicals from the past fifty years, performed by a wide array of British acting greats.
Dame Judi Dench sang Send in the Clowns from Stephen Sondheim's A Little Night Music. Dame Maggie Smith (one of the six members of the original NT company in 1963) performed a scene from The Beaux Strategem. Dame Helen Mirren did a scene from Mourning Becomes Electra.  James Corden reprised his role from One Man, Two Guvnors, Alan Bennett performed Richard Griffith's famous role from The History Boys. Michael Gambon and Sir Derek Jacobi did a scene from Harold Pinter's No Man's Land together.  Joey, the amazing puppet from War Horse, put in an appearance. And that's not even close to everyone who participated. All in all, you couldn't ask for a more magical evening. 
Watch a video montage of scenes from the gala's rehearsals and play spot the famous face as you go. 
[This video is no longer available.]
You can also flip through this fun gallery from BBC News for a look at the many stars that took part.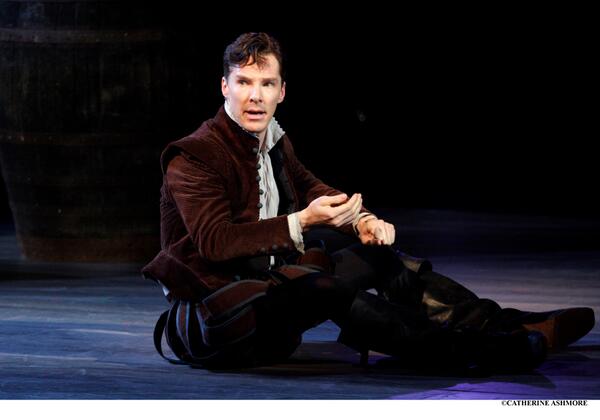 Sherlock star Benedict Cumberbatch – everyone's favorite It-Brit of the moment, including mine – also took part in the festivities. He recently starred opposite Jonny Lee Miller in the NT's award-winning production of Danny Boyle's Frankenstein – and took to the stage this weekend to perform a scene from Tom Stoppard's fantastic Rosencrantz and Guildenstern Are Dead.
Watch below and pretend that in a roundabout way it's a roundabout preview of that much-rumored Hamlet production that may or may not be happening in 2014: 
[This video is no longer available.]
The celebration was broadcast live on BBC Two and also aired around the world through the (always exceptional) National Theatre Live program. For Americans who didn't have a screening happening near them this weekend, make sure you check the schedules of your local theaters that support the NT Live program – many encore broadcasts of 50 Years Onstage are occurring throughout the month of November.
DC locals, I'll see you at the Angelika Mosaic theater in Fairfax later this month. Just saying. It's going to be awesome! 
---
By
for on November 4th, 2013
More to Love from Telly Visions