By
for on May 16th, 2013
'The Bletchley Circle' to Return for Series 2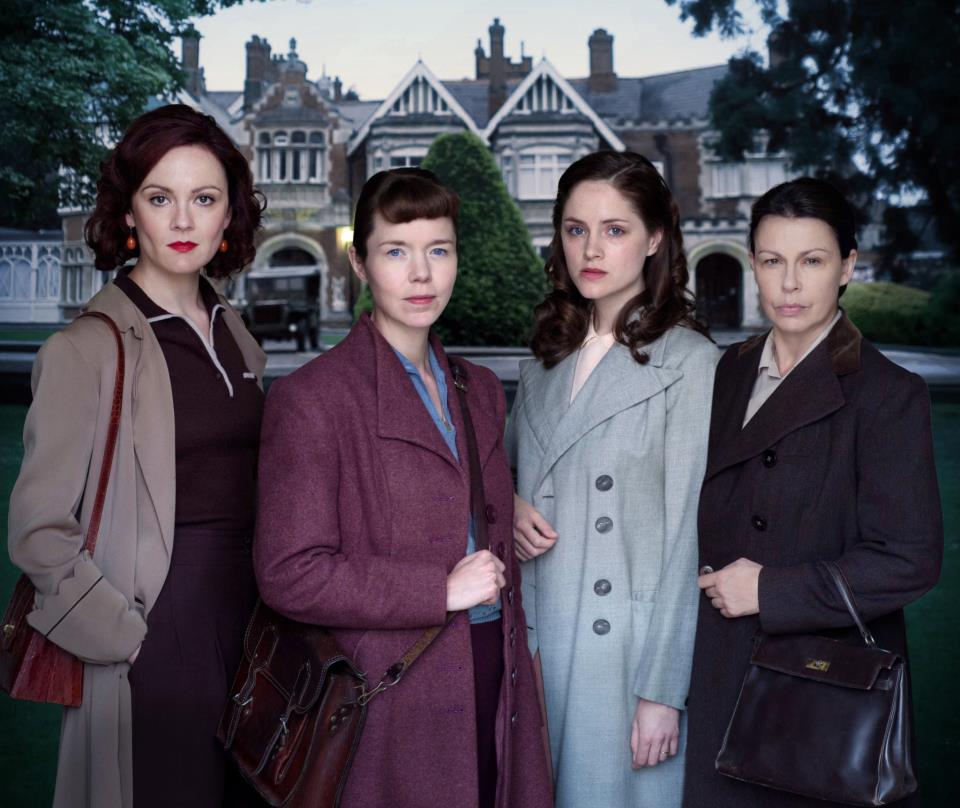 In a bit of news that will surely make a lot of fans very happy, ITV has announced that period mystery series The Bletchley Circle will return for a second – and longer! – series later this year. The drama follows the story of four women who are former Bletchley Park codebreakers and who use their skills at deducing patterns to solve crimes. It's a fantastic show and well deserved a second season.
Series 2 will be comprised of four new episodes and stars Anna Maxwell Martin, Rachael Stirling, Sophie Rundle and Julie Graham are all set to return. Written once again by creator Guy Burt, the second series will feature two self-contained stories spread across two of the sixty-minute episodes. 
The new series will be set a year after the events of Series 1 and it looks like plenty of intrigue is in store for us in these episodes. Per the press release, the first of the two-part stories will see the ladies come together to help their former Bletchley Park colleague Alice Merren (played by Olivier award nominee Hattie Morahan), who is accused of murder. While Alice awaits her fate in Holloway Prison, the codebreakers band together to try and discover the truth – but will the girls share Jean's faith in Alice's innocence?
In the second of the two-part stories, Millie's black market dealings with charming rogue Jasper land her in jeopardy when she becomes caught up in the murky world of people trafficking, bringing her face to face with Marta, a Maltese businesswoman whose family isn't to be crossed. Abducted by Marta's henchmen, Millie is shocked by what she discovers. With her own life under threat she will have to try and escape and then help the imprisoned young women whose misery her innocent "side-business" has helped fund. Will the ladies of the Circle forgive – and help – her?
Frankly, both these stories sound fantastic and the two-part story split should fit this series quite well.
Executive producer Jake Lushington had this to say about the new series, "In this series as well as unlocking the sinister forces at work in 1950's Britain, Susan, Millie, Jean and Lucy are attempting forge their own place and identity as women in that era. The combination of these heroic women's personal stories and a compelling period thriller has already marked itself out as a winning combination both in the UK and internationally, with its recent US premiere garnering rave reviews from the American press."
There's no official word on when Bletchley might screen here in the US, but since the drama did garner tremendously positive reviews (from both critics and fans alike) this Spring, it seems likely that we'll be seeing this Stateside sooner rather than later. Fingers crossed, of course!
Are you looking forward to seeing The Bletchley Circle return? How do you feel about the new four episode, two-story set up? 
---
By
for on May 16th, 2013