By
for on March 25th, 2014
'The Bletchley Circle' Series 2: Watch the First PBS Preview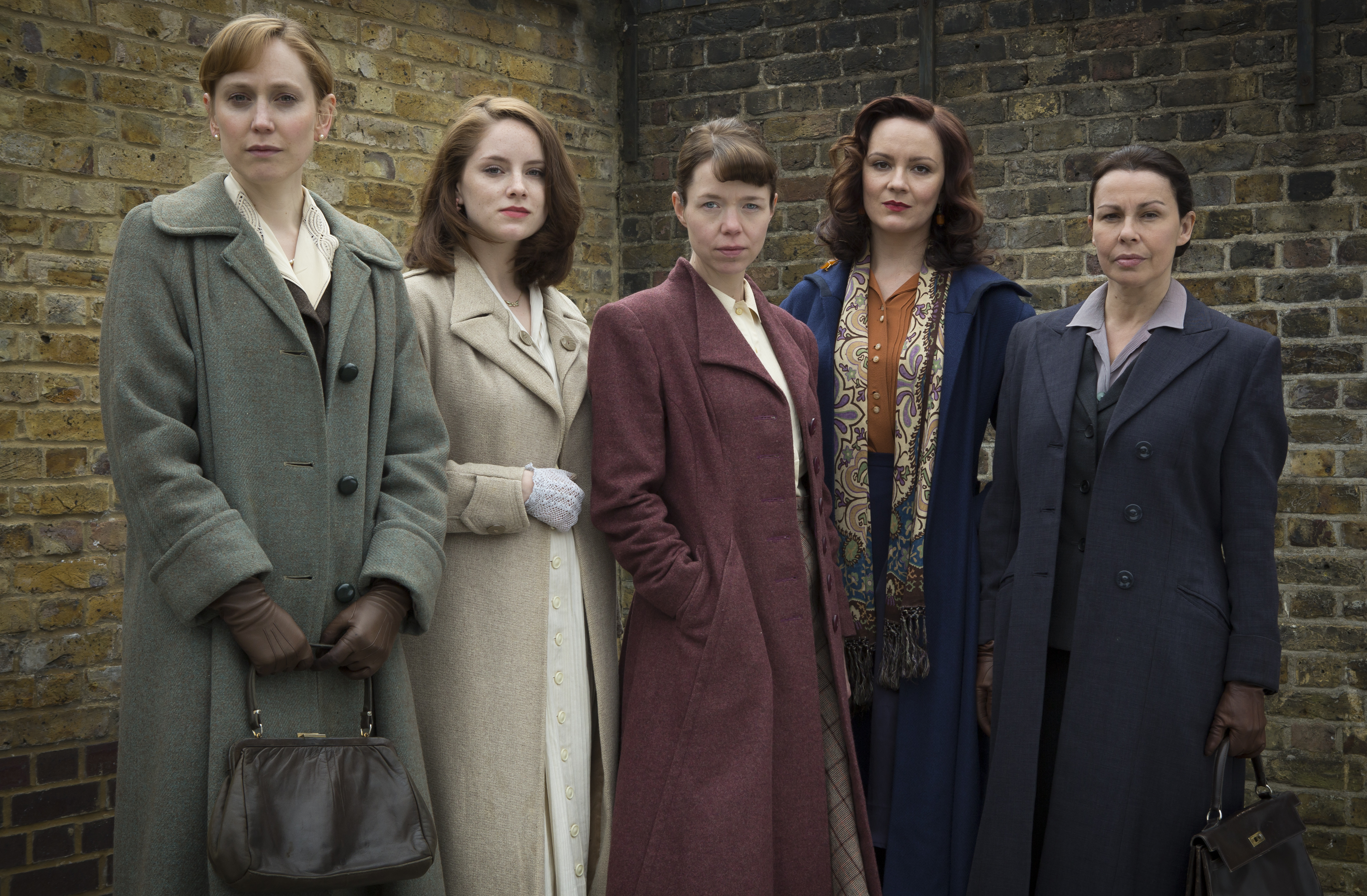 The wait is almost over – Series 2 of popular, female-driven mystery series The Bletchley Circle premieres on PBS stations nationwide beginning Sunday, April 13. The period drama follows the story of four women, who all possess the extraordinary ability to break codes and recognize patterns, skills honed during their time at the famous Bletchley Park during World War II, site of the United Kingdom's main decryption establishment. Now, after the war, they use their unique skills to solve crimes.
Series 2 will be comprised of four episodes, rather than three and tell two separate, self-contained stories, each spread across a pair of sixty-minute installments. Stars Anna Maxwell Martin, Rachel Stirling,Sophie Rundle and Julie Graham are all set to return, and we can expect the addition of a new face to the gang, as well.
The official PBS trailer for Series 2 has arrived and actually looks quite a bit different than its ITV counterpart which was released to promote the show's UK return earlier this year. It's geared a bit more obviously toward those who may have missed out on Series 1, and focuses more on the premise behind the show – and the women who solve crimes – than on the actual plot of the mysteries themselves.
Watch for yourselves below:
If for some reason, Series 1 flew under your radar, it's available on Netflix streaming here and you still have a couple of weeks to catch up. It really is worth it.
There's lots of good British drama coming to Sunday nights on PBS stations this Spring, including new seasons of Call the Midwife and Mr. Selfridge. But I think I'm actually looking forward to the return of Bletchley the most, if only because it was such an unexpected hit for me last year. It's smart and well written, of course, but it's mostly that it's hard to say no to seeing so many strong, capable women on my TV screen every week.
What say you? Looking forward to the return of the Bletchley ladies? What'd you think of Series 1?
---
By
for on March 25th, 2014
More to Love from Telly Visions