By
for on January 20th, 2018
BritBox to Launch a 'The Bletchley Circle' Spin-off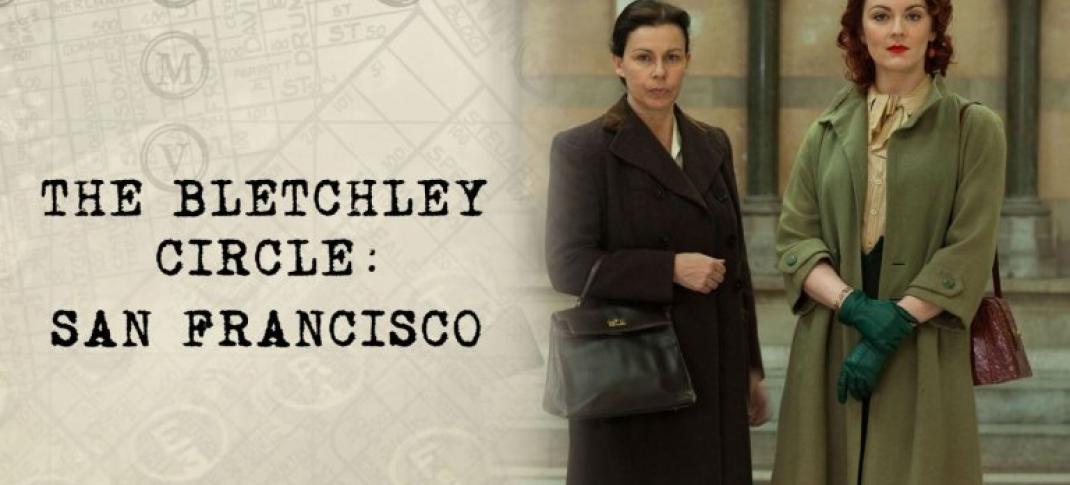 Streaming service Britbox is making the move into original programming, announcing that it will produce a brand new spin-off of popular female-led mystery series The Bletchley Circle.
Announced during their session last week at the winter edition of the Television Critics Association Press Tour, the new series will be entitled The Bletchley Circle: San Francisco. 
The original series was set in 1952 and followed the story of four women, all former codebreakers at Bletchley Park, site of Britain's most famous decryption establishment. (It's where the German "enigma code" was eventually broken and where Alan Turing and his team worked.) After noticing a pattern in a string of murders, the women come together once more to investigate the crimes.
The spin-off will feature several of these original cast members, and continue their stories.
Bletchley Circle: San Francisco, picks up in post WWII Britain and follows two of the original series' lead characters as they travel to America in 1956, one year after the events of the original series.  During World War II, thousands of American and British women worked as codebreakers. American cryptographers focused primarily on the Pacific Theatre, decrypting Japanese transmissions and San Francisco's renowned Presidio was a key base of operations.
Rachel Stirling and Julie Graham will reprise their roles as Mille and Jean, respectively, and the pair will join forces with two U.S. codebreakers to tackle a new string of murders. "Using their unique skills and intellectual abilities, these women solve complex mysteries that baffle law enforcement," according to the show description.
The Bletchley Circle: San Francisco will be formatted as four distinct stories, each unfolding over the course of two episodes.
"During our first year, BritBox was able to bring some of the most in-demand British programs 'on demand' to U.S. fans, some within hours or near simulcast, letting them see shows they have never been able to watch or have not seen in years," said Britbox President Soumya Sriraman. "In 2018, BritBox will up the ante with our first co-commission, more co-productions, and more popular programming and star power from all genres appealing to new subscribers along with our very loyal existing members."
The streaming service is a joint venture backed by the BBC and ITV, and this move indicates that they're clearly looking to become something more than just an internet clearing house for already-aired dramas from across the pond. (Though they have all of classic Doctor Who available, which is really already enough for me, if I'm honest.) What other series or reboots might be in their future? The possibilities are excitingly diverse.
The Bletchley Circle: San Francisco is set to debut later this year. 
Are you excited at the thought of a Bletchley spin-off? Or does the series not work for you without all the original characters? Let's discuss in the comments. 
---
By
for on January 20th, 2018
More to Love from Telly Visions