By
for on July 2nd, 2018
Get Your First Look at the 'Bletchley Circle' Spin-off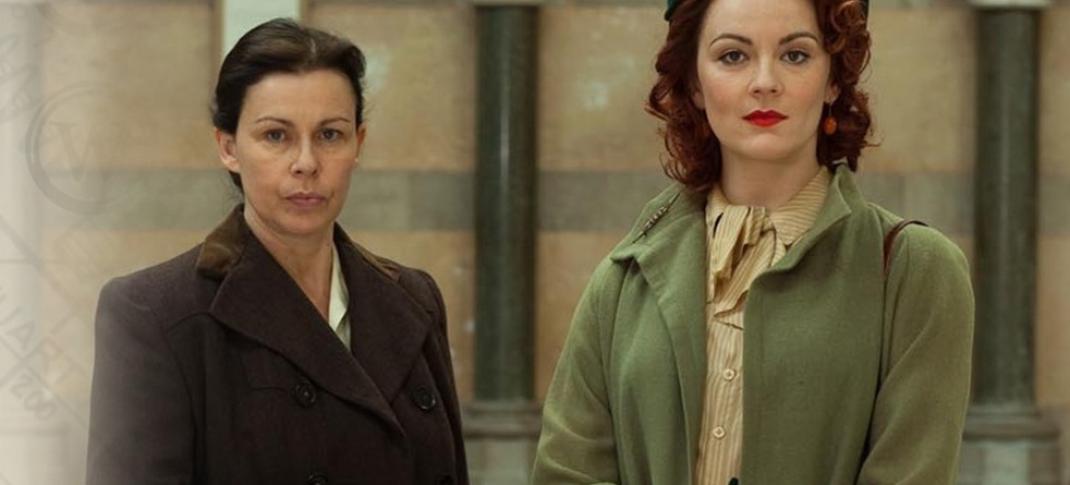 Streaming service Britbox is launching its first original program this summer, a spinoff of the popular female-led series The Bletchley Circle. Entitled – somewhat less than creatively – The Bletchley Circle: San Francisco, the drama will follow two characters from the original series as they take on new mysteries.
The original Bletchley Circle ran for two seasons and aired on PBS Masterpiece. The series was set in 1952 and followed the story of four women – all former codebreakers at the famous Bletchley Park during World War II – who use their skills to help solve a string of vicious murders.
The San Francisco version of the series will follow original characters Millie and Jean, played by Rachel Stirling and Julie Graham, to America, as they join forces with a team of American codebreakers to – you guessed it – solve more murders.
Or: "Using their unique skills and intellectual abilities, these women solve complex mysteries that baffle law enforcement," according to the show description.
Now, Britbox has released a first look clip from the new spinoff. It features the team visiting a crime scene in an abandoned building, which may or may not be linked to a previous crime in the U.K.
Watch for yourselves below:
The Bletchley Circle: San Francisco will be formatted as four distinct stories, each unfolding over the course of two episodes. It will stream exclusively via Britbox beginning in July.
Are you a Britbox user? Plan to check this spinoff out? Let's discuss.
---
By
for on July 2nd, 2018
More to Love from Telly Visions