By
for on June 18th, 2015
Benedict Cumberbatch Returns for a New Series of 'Rumpole' Radio Plays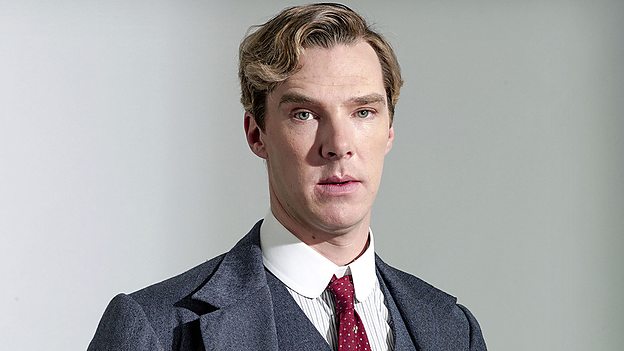 Excellent news for Benedict Cumberbatch fans – a new series of radio plays based on Rumple of the Bailey are slated to air this summer on BBC Radio 4!
This is good news for those of us who feel like we maybe have been going through a bit of Cumberbatch withdrawal of late. Yes, a new Sherlock special is headed our way later this year, Marvel's Doctor Strange is on the horizon and his West End turn in Hamlet is slated for later this summer, but since the Oscar campaign for The Imitation Game wrapped in February, there's been much less Cumberbatch to go around. Happily, we seem to be done with that for a bit.
The first installment of this four-part series will be Rumpole and the Portia of Our Chambers and will air on Friday, July 3 at 2:15pm. The series will once again be based on the Rumpole of the Bailey books written John Mortimer, adapted by Richard Stoneman and produced by Marilyn Imrie.  
No word yet on what the other three episodes will be, nor whether additional cast members will be involved in those stories. 
For Rumpole and the Portia of Our Chambers, Cumberbatch will once again be joined by Jasmine Hyde as Hilda Rumpole and Cathy Sara as Phyllida Trant, along with Stephen Critchlow as Boxey Horne and Samuel Reader as Matthew Culp.
Per the BBC site, here's how the story goes: Rumpole comes close to giving up the law when forced to consider the path his life has taken by a combination of his attraction to his pupil Phyllida, an unsettling case involving an Irish terrorist and a devoted father and son – as well as a visit from an old flame of Hilda's. But the love shown by a client's son for his father convinces Rumpole that he can't simply quit as husband, parent or Old Bailey hack. The question of what makes a good parent runs through the episode, with Rumpole asking himself if he is turning into a bad father, especially in comparison to his client.
Since the new Rumpole stories will be airing on BBC Radio 4, you'll be able to listen pretty easily from wherever you might happen to be in the world – either through internet radio apps (Tune In Radio is my personal favorite) or using the BBC's iPlayer Radio, which should allow you to stream the broadcast anytime on their website for a pre-designated period of time after it airs.
Cumberbatch has made a point of continuing to do radio work as his fame has grown – which is lovely, generally, and also has resulted in a lot of cool productions, such as Cabin Pressure, Neverwhere, My Dear Bessie and more.
He's voiced the young Horace Rumpole in nine previous radio adaptations already, most recently in early 2014.
So get excited – and mark your calendars! More on the remaining dates for these new Rumpole plays as they're announced.
---
By
for on June 18th, 2015