By
for on February 21st, 2013
Star-Studded Radio Version of Neil Gaiman's 'Neverwhere' Gets an Airdate
F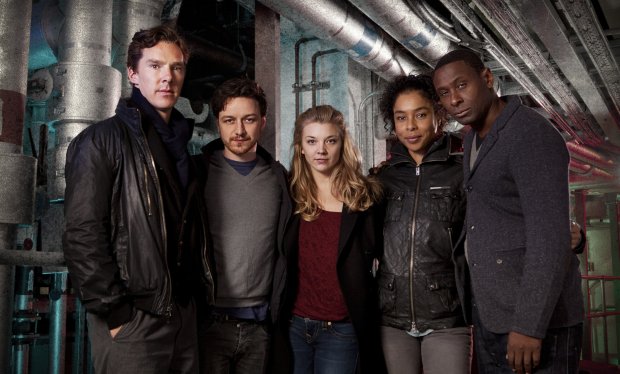 air warning: I am a huge fan of author Neil Gaiman and his work and out of all of it, Neverwhere is my absolute favorite and I am basically at like DEFCON TUMBLR levels of excited for this, so you know, apologies in advance.
One of the things I love the most about the British entertainment industry in general (besides its dedication to costume dramas and enduring love for Sherlock Holmes) is the fact that they still embrace radio as a valid and valuable creative outlet. While we also had radio series here in America back in the day – soap operas actually started out as radio serials for example – once we got television, we basically broke up with radio and never looked back. Not so in the United Kingdom – the BBC frequently puts on all manner of fantastic radio series, from dramas to comedies and everything in between.
Thanks to the Radio Times, we've now got details on the new Radio 4 dramatization of Neil Gaiman's popular – and awesome –fantasy novel Neverwhere. (As well as a lovely new cast photo!) It's packed with an all-star voice cast of that reads like a who's who list of British acting talent, including X-Men's James McAvoy, Sherlock's Benedict Cumberbatch, The Tudors' Natalie Dormer, Homeland's David Harewood, Doctor Who alums Sophie Okonedo and Bernard Cribbins, Merlin's Anthony Stewart Head, The Hour's Romola Garai, the great Sir Christopher Lee and more.
Look how pretty they all are!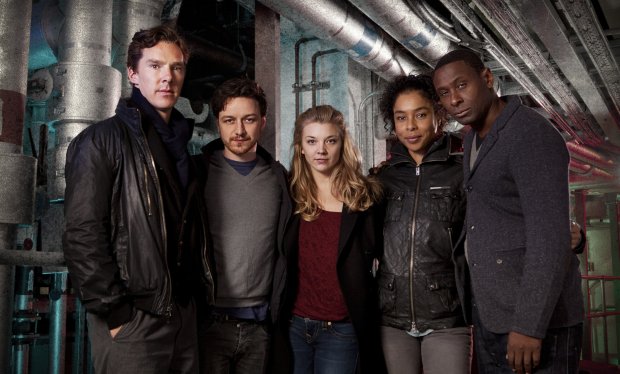 Neverwhere is set in "London Below," an alternate reality that exists simultaneously with the real London, known as "London Above". London Below is full of magic, familiar landmarks and, um, an interesting variety of people and rules about intermixing with the world of London Above. There's so much of this story that's stunningly wonderful if you don't know it, so that will have to serve as your basic bare-bones plot summary so nothing gets ruined for you. For those of you who are already Gaiman fans, you'll be pleased to know that McAvoy is Richard Mayhew, Dormer is the Lady Door, Cumberbatch is Islington, Okonedo is Hunter, Head is Mr. Croup, Lee is the Earl of the Earl's Court, and Cribbins is Old Bailey. (I am melting with glee inside, obviously, because all of this is perfect.)
The original Neverwhere aired as a television series on the BBC way back in the 1990s and to be honest, it is really strange and weird. So, it's lovely that a new adaptation is being done – and even though I wish this were something that was actually being filmed, I think I can manage to live with it, because it's clearly going to be fantastic.
The six-part presentation of Neverwhere will begin with an hour-long episode on Radio 4 Saturday, March 16 at 6pm GMT, then continue throughout the week with five thirty minute installments to be aired on Radio 4 Extra. The super nice part of all this is that most internet radio apps (Tune In Radio is my personal favorite) will stream BBC radio for you for free and the BBC's iPlayer Radio also works in America, so you'll be able to hear the whole thing anytime for a week after it airs. (Now if only we could convince BBC television to adopt these systems!)
Anyone else out there want to make countdown calendars with me?
---
By
for on February 21st, 2013
More to Love from Telly Visions