By
for on September 25th, 2019
5 Series to Stream on PBS Passport This Autumn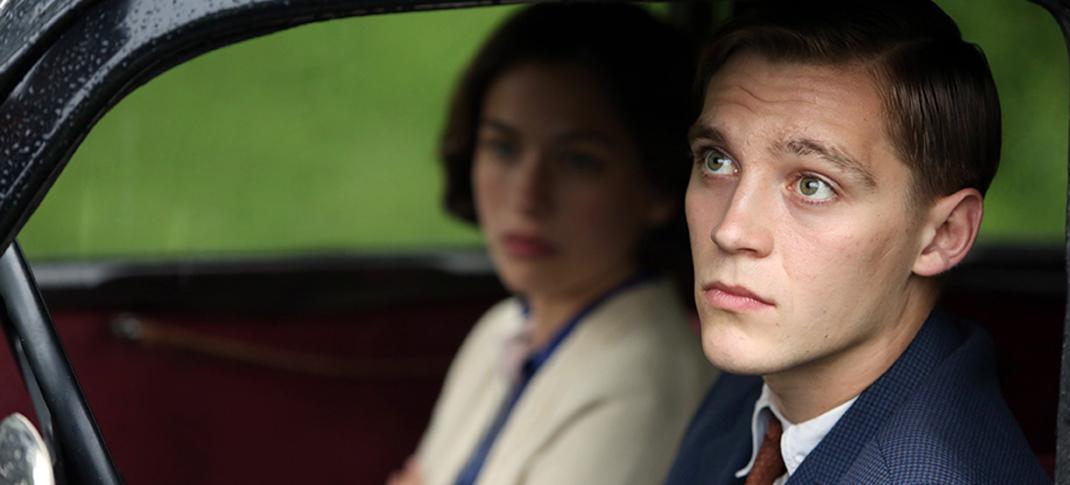 It may still be hotter than Hades here in the Nation's Capital, but technically, Fall is officially here. As the equinox passes, the days grow shorter and the nights colder. It's a perfect time to start settling in around the electronic hearth of the TV and binging the nights away. But even though this is the era of Peak TV, viewers are no longer tied to a national airing schedule to watch their favorite programs or check out PBS' brand new offerings. PBS Passport has been keeping up, with several new series and returning favorites added to your must-watch list.
As always, PBS Passport offers an entire range of Masterpiece programs, including all six seasons of Downton Abbey. With the new film currently number one at the box office with a $31 million opening, and having beaten even the likes of Brad Pitt in Ad Astra, fans nostalgic for the original series can head to Passport anytime and watch it all again. There's also More Manners of Downton Abbey, for those looking to learn the history behind the series.
The Chaperone
For those who need more Downton-like content, The Chaperone is one of Passport's newer additions, having arrived back in August. Starring Downton alum Elizabeth McGovern, adapted by Julian Fellowes, and directed by Michael Engler, this is as close to getting the band back together as fans would hope. 
Based on real-life 1920s silver screen star Louise Brooks, it is a fictionalized account of what happened when she left Wichita, Kansas to head to New York City. McGovern plays Norma Carlisle, Brooks' chaperone.
Dark Angel
Another show for those in Downton withdrawal, Dark Angel stars Joanne Froggatt as Mary Ann Cotton, the first female serial killer in the industrial age. Cotton became famous for killing her victims using pots of tea laced with arsenic, and the story gives the woman known for her gentle Anna Bates a chance to play against the type.
Line of Separation
Another new addition from August, Line of Separation is a six-part German miniseries set in the aftermath of World War II, starring Heiner Lauterbach, Natalia Wörner, and Senta Auth.
According to the synopsis, the story focuses on the small town of Tannbach which was divided down the middle in by what became the Berlin Wall that divided East and West Germany. "A gripping historical drama, exploring the devastating and sobering effects that decades of conflict had on the close-knit German communities after the second world war."
Thou Shalt Not Kill
Thou Shalt Not Kill is a 12-part foreign-language drama from Italy, starring Miriam Leone, Matteo Martari, and Thomas Trabacchi. According to the synopsis, the first season features detective Valeria Ferro, who stubbornly endeavors to "solve the challenging puzzle behind crimes motivated by jealousy, vendettas, and repressed anger to seek the truth and justice." This is just the first season, though there have been three that aired in Italy so far.
This new series comes to PBS Passport starting on Oct. 3. 
Poldark, The Durrells In Corfu, and Press
The three big shows coming to Masterpiece this Fall, Poldark Season 5, The Durrells in Corfu Season 4, and newspaper drama Press will all also be available for streaming on PBS Passport.
Much like with Endeavour and Grantchester this summer, all three will have their respective full seasons available to binge-watch right away on premiere day, as an exclusive available just for PBS Passport members. Poldark will have eight episodes altogether beginning Sunday, Sept. 29, while The Durrells and Press each have six, starting Sunday, Sept. 29 and Sunday, Oct. 6, respectively. For those who need to catch up before Poldark and The Durrells return, all previous seasons are also available to PBS Passport members. 
(But as always, our recaps here at Telly Visions will publish once a week following the airing schedule, and no, we don't give away any spoilers ahead.) 
---
By
for on September 25th, 2019
More to Love from Telly Visions