By
for on August 9th, 2019
Elizabeth McGovern's 'The Chaperone' to Stream on PBS Passport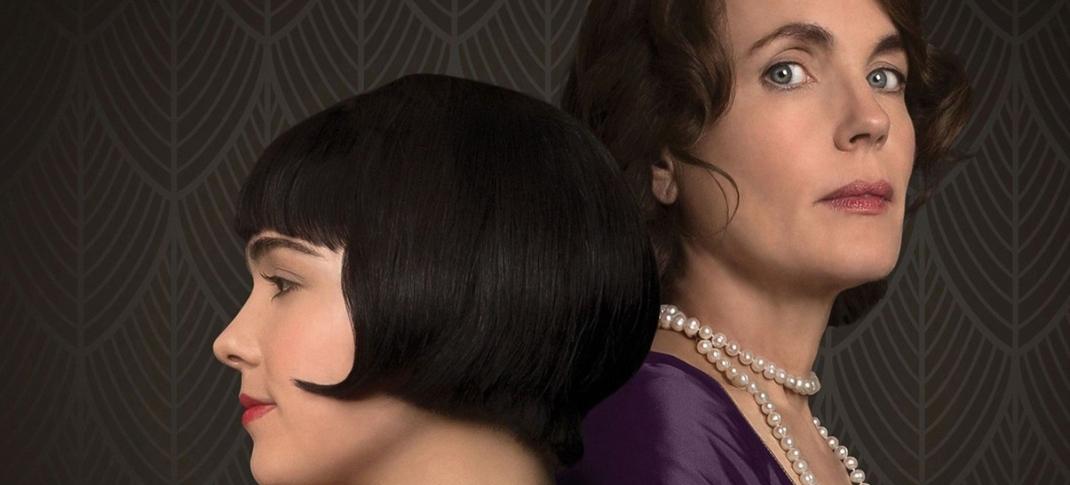 The film adaptation of Laura Moriarty's The Chaperone, starring Downton Abbey alum Elizabeth McGovern, arrives on PBS Passport this August.
When Masterpiece Theater started back in 1971, no one could guess it would still be one of PBS' major anchors nearly fifty years on. But after decades of bringing high-end television adaptation of literary, well, masterpieces, to the small screen, the company is branching out to feature films.
Masterpiece Film's first theatrical release, The Chaperone, was produced in partnership with Fibonacci Films and had a short run in theaters back in March of 2019, following its initial premiere at the 2018 LA Film Festival. Now it is coming exclusively to PBS streaming this month. 
The film will be available to stream for PBS Passport members starting Saturday, August 10, 2019. If you're an Amazon Prime user, you'll also be able to stream The Chaperone on the PBS Masterpiece channel on Amazon Prime Video that same day. 
The Chaperone is based on Moriarty's 2012 New York Times bestselling novel and reunites several well-recognized names that those who might still be in Downton withdrawal. Julian Fellowes adapted it and Michael Engler directed. 
McGovern, who played Lady Cora Grantham, stars oppostie The Edge of Seventeen's Haley Lu Richardson, and the story is based on real-life 1920s silver screen star Louise Brooks. It is a fictionalized account of when she first left Wichita, Kansas, to travel to New York City to attend the Denishawn School of Dancing and Related Arts.
Check out the trailer:
The Chaperone also stars Campbell Scott (House of Cards), Géza Röhrig (Son of Saul), Miranda Otto (Lord of the Rings), Robert Fairchild (Cats), Victoria Hill (Dance Academy), and Blythe Danner (Will & Grace). 
Here's the film's synopsis:
Louise Brooks, the 1920s silver-screen sensation who never met a rule she didn't break, epitomized the restless, reckless spirit of the Jazz Age. But, just a few years earlier, she was a 15-year-old student in Wichita, Kansas for whom fame and fortune were only dreams. When the opportunity arises for her to go to New York to study with a leading dance troupe, her mother (Victoria Hill) insists there be a chaperone. Norma Carlisle (Elizabeth McGovern), a local society matron who never broke a rule in her life, impulsively volunteers to accompany Louise (Haley Lu Richardson) to New York for the summer. Why does this utterly conventional woman do this? What happens to her when she lands in Manhattan with an unusually rebellious teenager as her ward? And, which of the two women is stronger, the uptight wife-and-mother or the irrepressible free spirit? It's a story full of surprises—about who these women really are, and who they eventually become. 
A reminder that PBS Passport streaming is a membership benefit available to all eligible donors and supports of their local PBS stations. It features tons of programming, from series that are currently airing on your local station such as Grantchester and Jamestown, as well as some passport-only exclusives like The Frankie Drake Mysteries and MODUS. PBS Masterpiece Prime is one of three PBS streaming channels available to all Amazon Prime subscribers and costs $5.99/month.
The Chaperone begins streaming exclusively on PBS Passport and PBS Masterpiece Prime on Saturday, Aug. 10, 2019. Let us know if you plan to give it a look! 
---
By
for on August 9th, 2019
More to Love from Telly Visions