By
for on June 21st, 2019
5 PBS Series You Must Stream This Summer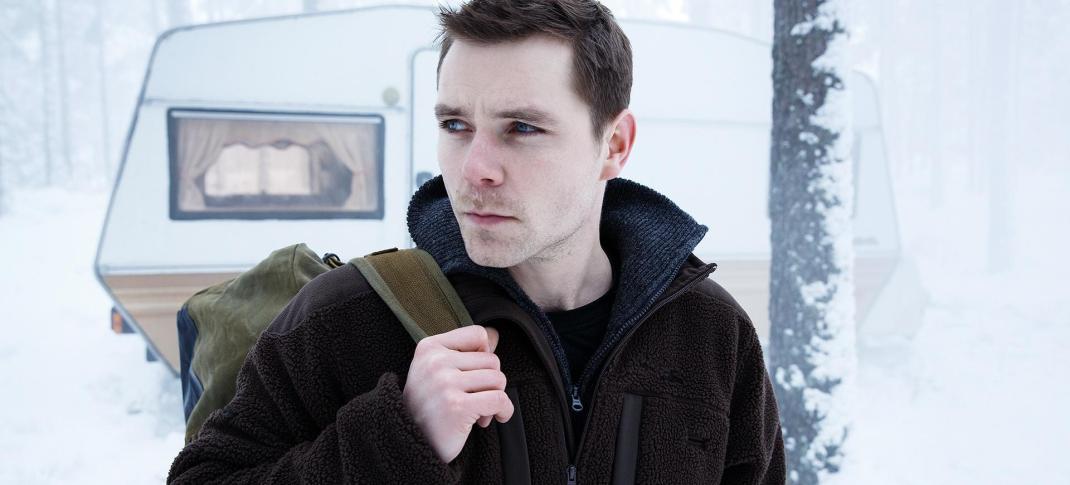 The solstice is upon us, and Sumer Is Icumen In. Once upon a time, summer was all about beach reading, as families took leave of their homes and televisions and escaped to vacation fun and the beach. But that was the 20th century way of doing things. As the second decade of the 21st-century rolls to a conclusion, leaving one's house and lying on the beach no longer requires reading materials to keep one entertained. PBS is keeping up with the times, with a bevy of offerings available to stream via WETA Passport for those vacationers looking for a little costume drama while they tan in the sand.
Of course, WETA Passport offers an entire range of Masterpiece programs, allowing viewers to catch up with everything from Poldark to Victoria this summer. But there are a few more offbeat series fans looking for new shows should check out. Here's a rundown of our faves:
Frankie Drake Mysteries
For fans of female detective pairings in the 1920s, one of WETA Passport's latest offerings will be right up your alley. Frankie Drake Mysteries stars Lauren Lee Smith as the titular investigator at Drake Private Detectives, and Chantel Riley as her partner Trudy Clarke. This Canadian series is set in 1920s Toronto and features flyboys, gangsters, rum-runners, and speakeasies, as well as women kicking ass and taking names in a time when no one expected them to.
Season 1 is currently available to stream in full, and Season 2 is set to drop on August 12. 
Jamestown
Jamestown is a popular period drama series from the makers of Downton Abbey. (Even though, technically, it's set in America.) The show focuses on three very different women -- Naomi Battrick as Jocelyn Woodbryg, Sophie Rundle as Alice Kett, and Niamh Walsh as Verity Bridges -- who were a part of  Governor Yeardley's so-called "maids to make bride" program, as they learn to survive in 17th century Virginia and the struggling English colony of Jamestown.
The series has three seasons available (eight episodes apiece), so there's plenty for streamers to catch up on. 
MODUS
For those looking for something a little more Eurocentric, WETA Passport has also added MODUS, the Swedish TV series that began airing over there in 2015. 
Adapted from the novel Frukta Inte by Norwegian author Anne Holt, the two season series focuses on Swedish criminal psychologist and profiler, Inger Johanne Vik (Melinda Kinnaman). The first season is more Swedish-centric, but Season 2 features an American-angled storyline, with Sex and the City star Kim Cattrall playing President of the United States Helen Tyler, who disappears during a state visit.
You can watch both Seasons 1 and 2 now. 
Endeavour
The sixth season of mystery series Endeavour has just premiered on over-the-air PBS stations, but on streaming, there's even more for fans to watch.
As an exclusive available just for WETA Passport members, all four episodes of the new season are currently available to stream right now. So if you can't wait (or will be away from all screens before the season is over in July), head over and learn whether or not Morse (Shaun Evans) will keep that mustache all season, and how long until he partners back up with Fred Thursday (Roger Allam), making all right with the world once more.
Please note though, our recaps here at Telly Visions will continue to publish once a week, and no I don't give away any spoilers ahead.) 
Grantchester
Fans of mystery series Grantchester will also get the opportunity to view the full season a bit early this summer, for those who need to see the crucial moment when Sydney Chambers (James Norton) departs for good and new vicar Will Davenport (Tom Brittney) arrives to shake things up and partner up with DI Geordie Keating (Robson Green) as soon as possible.
Season 4 premieres on July 14 and all six episodes will be available that day on WETA Passport for streaming if one is so inclined. Once again, though, our recaps will follow the weekly airing schedule and divulge no spoilers ahead. We promise.
In the meantime, if you need to catch up on all things vicar-related, Seasons 1-3 are available to stream in full right now. 
---
By
for on June 21st, 2019
More to Love from Telly Visions