By
for on October 23rd, 2023
10 Shows Like 'Unforgotten' To Fill The Mystery Hole In Your Life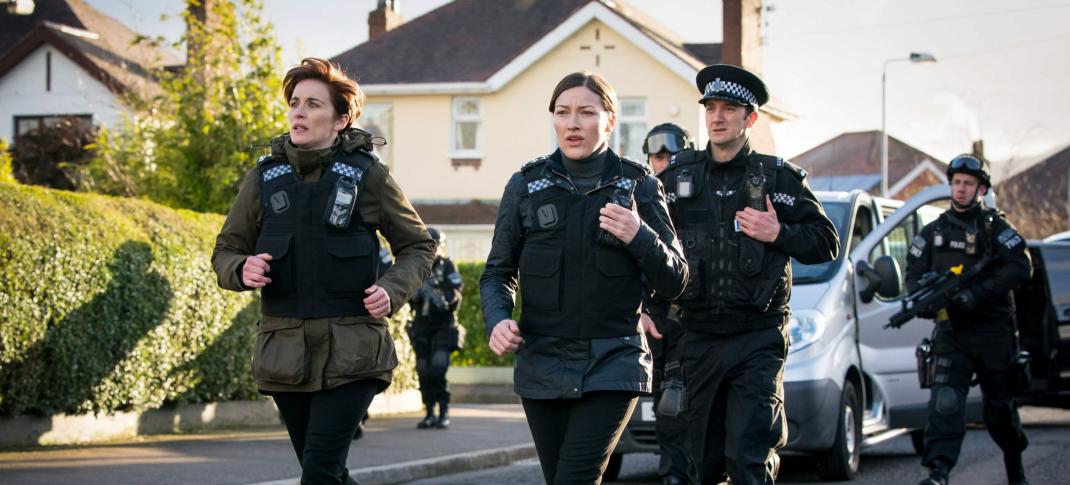 Unforgotten continues to be a hit despite casting upheaval and a new DCI at the head of the cold case division. However, series creator Chris Lang has managed to keep the show humming along, and the arrival of DCI Jessie James (Sinead Keenan) helped the series ratings soar to even higher viewership than ever. Now that longtime favorite DI Sunny Khan (Sanjeev Bhaskar) and his team have gotten used to the new guv, and a new season is assured, the only question fans have is what to watch while they wait for next year's installment. 
ITV has confirmed the show has been renewed, but, true to form, there's no confirmation PBS will air it, though it seems unlikely Masterpiece would drop such a popular series after so many years. However, even with the general assumption that Unforgotten will eventually air on our local PBS stations, the break between Unforgotten seasons has generally run around 18 months, even in non-pandemic delayed times. Though PBS initially ran Seasons 1 and 2 back to back in 2018, that was after it had aired 15 months apart in 2015 and 2017, respectively, and Season 3 was a full 18 months later in 2018.
The pandemic-delayed seasons had two-year gaps between them (and more), but even with filming returning to normal, chances are fans will be waiting until 2025 before the cold case unit that DCI Stuart originally put together will return. Luckily, there are several options to binge in the meantime. Here are a few streaming suggestions fans can settle in to watch.
Sanjeev Bhaskar was well-known as a comedian long before he became famous in the states in Unforgotten. However, his period dramedy, The Indian Doctor, is the series that acted as a bridge between his comedic and drama-centered careers. Set in 1963, the series is based on actual events set in motion when Secretary of State for Health and Social Care Enoch Powell invited Indian doctors to work for the U.K. Sophisticated, upper-class Dr. Prem Sharma (Bhaskar) and his wife Kamina (Ayesha Darker), are one of those who take up the call, hoping for a London post,  but find themselves in rural Wales in a coal-mining village.
Bhaskar interviewed his own relatives who lived through the 1960s immigration call and the nationalist uprising that followed, along with the real-life Prem Subberwal, who emigrated from India with his wife Kamini to work as an NHS doctor in a Welsh village. The series ran three seasons and was part of the movement by the BBC to start funding more diverse drama series. All three are streaming on Acorn TV.
The most popular of the Oxford-set Inspector Morse spinoffs, Endeavour, which just concluded its eight-season run, is in the same vein as Unforgotten, though with cases of the week rather than a single focused mystery over one season. The prequel series, set in the 1960s-1970s, stars Shaun Evans as DS Endeavour Morse and Roger Allam as DI Fred Thursday in a look at Morse's early years, with an all-star cast of Sean Rigby, Anton Lesser, James Bradshaw, Sara Vickers, Caroline O'Neil, and Abigail Thaw.
The original Inspector Morse series, starring John Thaw and Kevin Whatley, and the direct spinoff, Inspector Lewis, starring Whatley and Laurence Fox, are on BritBox.
All eight seasons of Endeavour are streaming on PBS Passport.
Stream Now
Endeavour
Shaun Evans charms audiences with his portrayal of the cerebral Detective Constable Morse.
Image
Jed Mercurio's Line of Duty grew into one of the BBC's most-watched police procedural programs by the time its sixth and final season aired. The series follows Steve Arnott (Martin Compston), a counter-terrorism officer transferred to the police internal investigations office of AC-12 (Anti-Corruption Unit-12). Arnott partners with DC Kate Fleming (Vicky McClure), an undercover specialist who embeds in a different office each season as the cases unfold, led by Superintendent Ted Hastings (Adrian Dunbar).
Each fast-paced thriller season features a different police unit that comes under investigation. High-profile guest stars include Keeley Hawes (The Durrels in Corfu), Thandiwe Newton (Westworld), and Kelly Macdonald (Boardwalk Empire). All six seasons are streaming on BritBox.
Grantchester is currently the most popular entry in the "odd couple crime solvers in a small English town" model, and, like Unforgotten, one that is doing well despite turning over leads. The original odd couple featured James Norton as vicar, Sidney Chambers, and Robson Green as the grizzled DI Geordie Keating, who somehow find that solving mysteries of the world and the soul takes two of them together. However, Chambers left to get married to an American (and Norton to star in Little Women), and Keating found a new best friend in Tom Brittney as vicar Will Davenport. Davenport has also married and exited, introducing Rishi Nair as new vicar Alphy Kotteram.
With Alphy taking the reigns, this is the perfect time to get acquainted with the world of Grantchester and its murder-addled residents, not to mention the ensemble that keeps the series going no matter who runs the parish: the Keatings, the Chapmans, Leonard, Daniel, and all the rest. All seasons are streaming on PBS Passport.
Stream Now
Grantchester
Tom Brittney stars as a handsome vicar with a penchant for crime solving.
Image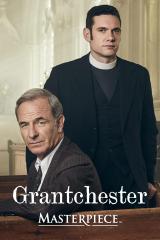 For those curious about what sort of police procedurals Sinead Keenan was in before joining Unforgotten, check out Showtrial, a massive hit on the BBC in 2022. Centered on the murder of college student Hannah Ellis, the hard-working daughter of a single mother, the suspect is Talitha Campbell (Céline Buckens), the arrogant daughter of a wealthy entrepreneur; Keenan plays DI Paula Cassidy, the officer trying to prove Campbell's guilt. The series switches back and forth between the two sides of the legal battle, giving viewers the view of the defense and the prosecution as they craft their arguments over what happened to Hannah and whether Campbell is guilty.
Showtrial is an anthology series, so Season 2 will focus on a new trial with an all-new cast. The five-episode first season is streaming on Sundance Now.
6. 'Miss Scarlet & The Duke'
Miss Scarlet & The Duke is the fictionalized story of London's first female detective. Set in the era of Sherlock Holmes. Kate Phillips stars as Eliza Scarlet, a middle-class city girl rebelling against all social mores and standards by insisting on running her own detective business instead of settling down and accepting marriage. Stuart Martin co-stars as the "Duke," her Detective Inspector/possible love interest, William Wellington. The show's first season focused on the death of Eliza's father, Henry (Kevin Doyle), and her struggle to establish herself, while subsequent ones have slowly let her build her business while facing sexism from every corner.
The newest season of Miss Scarlet & The Duke will return to PBS in January with six episodes airing on Sunday nights. All current seasons are streaming on PBS Passport.
Stream Now
Miss Scarlet and the Duke
Kate Phillips (Peaky Blinders) stars in a six-part mystery.
Image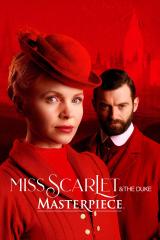 Hailed as the mystery series that ushered in a new era of British police procedurals, Sarah Lancashire stars as PS Catherine Cawood in Happy Valley. In the first season, Catherine and Clare (Siobhan Finneran) starred as two sisters living together and raising Catherine's grandson Ryan, who was left orphaned after the suicide of Cat's teenage daughter Becky, and Cawood obsession with the man who raped her, the recently-out-of-prison Tommy Lee Royce (James Norton).
Season 2 turned it around with Cawood accused of murder after the suspicious death of Royce's mother and ended on a final note. However, Season 3, which debuted nearly a decade later, with Ryan now almost an adult, reckoned with how the past never really stays the past, how obsessions can ruin lives, and that the only way to truly stop grieving is to let go.
All three seasons of Happy Valley are streaming on AMC+ and Acorn TV.
Most police procedurals focus on white cops, worrying about cases full of white victims with white perpetrators. That's why adding DI Ray to the PBS mystery lineup was a welcome arrival. Starring Parminder Nagra as the titular DI Rachita Ray, this series was produced by Line of Duty's Jed Mercurio and written by LoD alum Maya Sondhi. The series takes on the experience of being a female South Asian detective in the white world of the Birmingham police, and Season 1 features a case that begins with a suspected honor killing of a young Muslim man where the suspects are from a British Hindu family.
DI Ray has already been renewed for a second season; all episodes of Season 1 are streaming on PBS Passport.
Stream Now
DI Ray
D.I. Rachita Ray investigates the suspected honor killing of a young Muslim man.
Image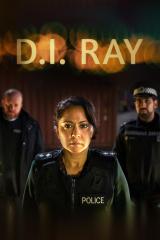 Kate Winslet stars in the Emmy-nominated HBO series Mare of Easttown. Though the series is set in America (small-town Pennsylvania with Wawa hoagies to match), it was inspired by British series like the Jed Mercurio-produced Bloodlands, itself inspired by the American HBO series True Detective, which was partly inspired by Happy Valley. It stars the British-born Winslet as the titular Mare and Australian-born Guy Pearce as the new author in town who catches her eye. A one-season wonder, Mare investigates the murder of a recent teen mother, Erin, while also probing two other teenage girls' disappearances, which may or may not be connected.
All episodes of Mare of Easttown are streaming on HBO Max.
Did you think we would omit Annika on a list of suggestions for what to watch after Unforgotten? After four seasons starring in the latter series as DCI Cassie Stuart, Nicola Walker turned right around upon exiting Unforgotten and announced she was starring in Annika, based on the audio drama of the same name where she'd already been playing the titular role. The show is rightfully just as popular as her previous series, even if it is about as big a 180 from it as you can imagine. Annika is playful where Unforgotten is serious, silly where Unforgotten is dour, and pretty damn funny, even if Annika herself is terrible at comedy.
Annika has two seasons on PBS Passport and hopefully will be renewed for a third.
Stream Now
Annika
Nicola Walker (Unforgotten) stars as DI Annika Strandhed who juggles cases and a daughter.
Image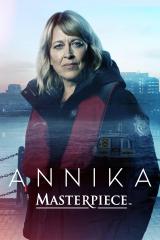 ---
By
for on October 23rd, 2023
More to Love from Telly Visions