By
for on August 20th, 2023
What We Hope to See in 'DI Ray' Season 2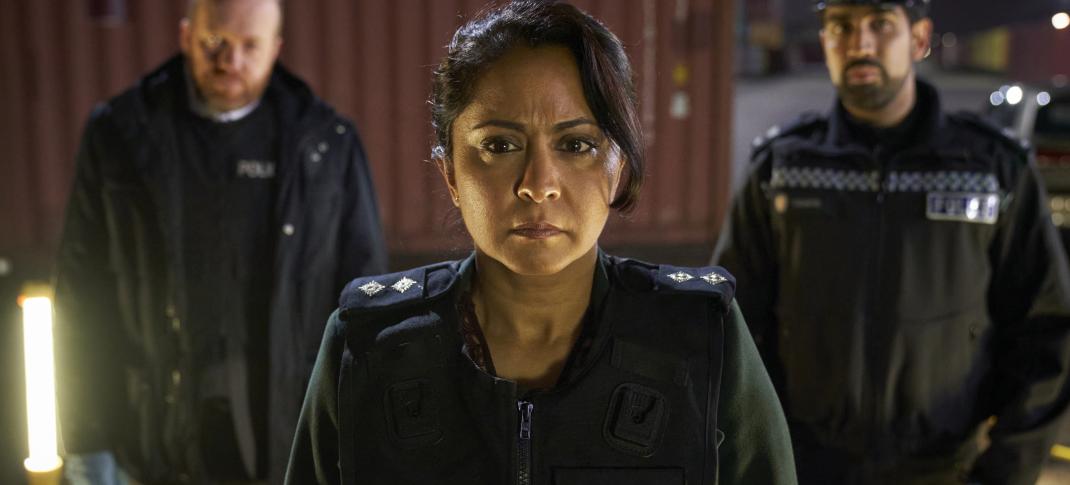 Season 1 of DI Ray has all the comfortable hallmarks of a classic police procedural, a fresh perspective, and a compelling protagonist. That said, it also has plenty of room to improve. With the show quickly renewed for Season 2 by ITV in November 2022, the network has recognized its potential. Based on what happened in Season 1, here's what we'd like to see in Season 2 and how the next season could improve upon the strong foundation.
In Season 1, DI Rachita Ray (Parminder Nagra) was brought on board the investigation of a homicide, only to discover that she had only been assigned to the case because the department wanted to appear sensitive to "ethnic needs." Throughout the season, Ray grappled with the complexities of being a South Asian woman in the police force and watched other characters navigate their relationships with race and policing.
Against the backdrop of the homicide-turned-global-drug-smuggling investigation, Ray began an affair with her sweet colleague PS Tony Khatri (Maanuv Thiara), only to watch him be shot in front of her. Ultimately, Ray's fiancé DCI Martyn Hunter (Jamie Bamber), was revealed to be a key player in the drug smuggling. Ray unmasked him, saving the day but was suspended because of their relationship and other perceived missteps she had made during the case.
Season 2 is filming now, with a returning cast including Gemma Whelan (The Tower) as DCI Kerry Henderson, Ian Puleston-Davies (The Bay) as Superintendent Ross Beardsmore, Steve Oram (The End of the F***ing World) as DS Clive Bottomley, Peter Bankole (The Chelsea Detective) as DS Kwesi Edmund and Sam Baker-Jones (The Walk-In) as DC Liam Payne.
The Season 1 finale saw Ray suspended, leaving behind her badge. From the synopsis of Season 2, Ray will find her way back and a new case. Season 1 acted as a proof of concept; people will watch a police procedural centered on a South Asian woman and discusses race. However, for a show set up tom tackle thorny issues like communities in conflict with the police, it dropped the ball on subplots about immigration, human trafficking, domestic abuse, and sexual assault.
These topics became mere plot points when they could have shed more light on Ray's internal conflict. The plot overall struggled to remain captivating. If Season 2 has to choose between investing in Ray's emotional depth and strengthening its plot, the focus should remain on Ray, but ideally, those two aspects should bolster each other, not take away from each other.
Season 2 will bring a fresh mystery, but the ghosts of Season 1 may well follow Ray. She has to reckon with the trauma of watching her secret lover and sidekick Tony die in front of her, plus the realizations she was beginning to have with Tony about the gaps in her knowledge about her culture and her reticence to date South Asian men in the past. Season 2 could also delve more into Ray's relationship with her parents now that the focus is off her boring-turned-evil ex Martyn.
DI Ray's supporting cast left a lot to be desired in Season 1, likely because the season focused so heavily on establishing Ray. However, Ray became exponentially more interesting as her relationships with other characters deepened. Season 2 would benefit from fleshing out side characters like Henderson, Ray's parents, and the other members of Ray's team.
The character best poised to grow into a more fully-fledged person was DC Carly Lake (Jessica Temple), who became a sort of protégé to Ray by the end of Season 1. Ray needs someone like Tony to be in her corner and bring out her soft side, and a friendship with Carly seems like it would do just that. However, Temple has not been listed among the actors returning to the show. She hasn't announced her departure either though, so there's hope for now.
Stream Now
DI Ray
D.I. Rachita Ray investigates the suspected honor killing of a young Muslim man.
Image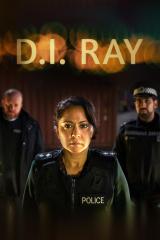 In Season 1, Ray's personal realizations were driven mostly by Tony and a one-time visit to a therapist that was more compelling than any crime scene investigation in the season. With Tony dead, could Ray be headed back to therapy? She could certainly use it. Also, viewers now know more about Ray's background, family, and relationship to race and religion, which will hopefully allow the show to be even more nuanced without fear of alienating viewers.
The plot and characters of Season 1 both improved as the season unfolded, with the last two episodes the strongest of the season on all counts. This bodes well for Season 2, as now the groundwork has been laid, and it's time to dig deeper. Based on the Season 2 synopsis, the season will see Ray encounter similar struggles as Season 1. With a season of growth and heartbreak behind her, hopefully, she will meet those similar challenges with fresh eyes.
There is no word yet when Season 2 of DI Ray will make its way to the U.S., but Season 1 is available to stream on PBS Passport.
---
By
for on August 20th, 2023
More to Love from Telly Visions