By
for on April 4th, 2023
ITV Renews 'Unforgotten' For a Sixth Season as Ratings Soar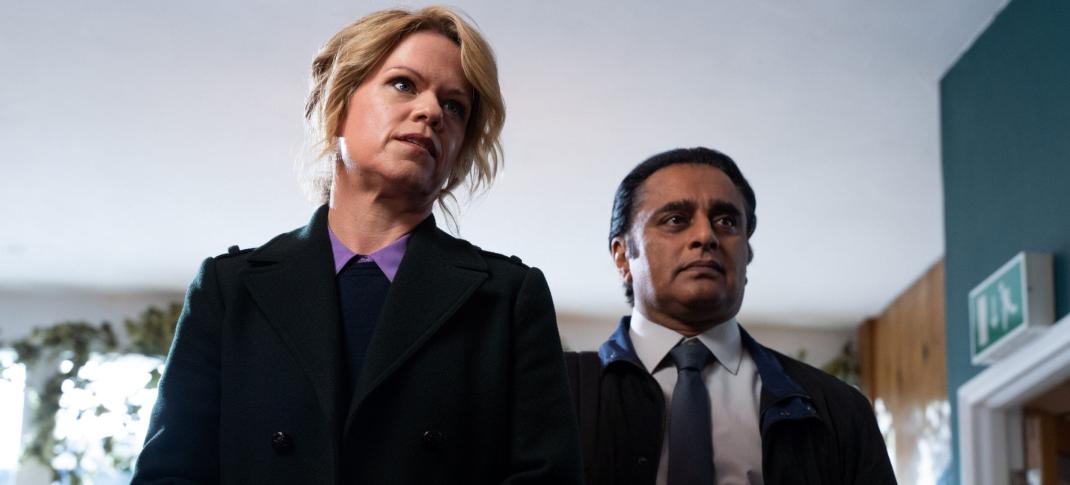 Nicola Walker's exit from Unforgotten proved a ratings goldmine, as the show's fourth season was one of ITV's most-watched programs of 2021. But, at the time, it was not clear if the popularity was due to Unforgotten itself or Walker's exit. When Walker's new detective series, Annika, broke viewership records on Alibi, it seemed like it might be the latter. However, Unforgotten Season 5 on ITV proves there's room for both shows in viewers' hearts, as the premiere scored the network's highest rating of 2023 so far. With the season now concluded, ITV has announced it has commissioned Season 6.
Walker's character, DCI Cassie Stuart, was the central lead of Unforgotten for its first four seasons, and her death — killed by a random driver in a car crash — shocked audiences. Her exit left the show's popular second in command, DS Sunny Khan (Sanjeev Bhaskar), to be promoted to lead. Though the show has promoted him, he's listed as DI Khan in the Season 5 description; he also gained a new boss, DCI Jessie James, played by Being Human's Sinéad Keenan. Three of the core cast, including Jordan Long as DS Murray Boulting, Pippa Nixon as DC Kaz Willetts, and Carolina Main as DC Fran Lingley, also returned for Season 5.
The season's guest cast also helped season 5. The series brings in a new set of four suspects as part of the season-long mystery, with major A-listers including Bernard Hill, Lorraine Ashbourne, Kevin McNally, and Susan Lynch among those who have appeared on the series. Season 5 features Ian McElhinney (Game of Thrones), Rhys Yates (The Outlaws), Max Rinehart (Jekyll and Hyde), and Martina Laird (The Bay). 
The current synopsis for Season 6 is not very detailed.
Series six will follow DI Khan and DCI James as they investigate cold cases and unsolved crimes from the past, unraveling secrets and unearthing buried truths along the way. Further casting for the new series will be announced at the time of production.
The synopsis for Season 5 is more detailed:
It's DCI Jessica James' first day in her new job when there's an unforeseen and devastating event involving her family life. Despite this, Jessica is determined to make a good first impression with her new colleagues. The ghost of much-loved former colleague Cassie Stuart looms large over the team and Jess knows there will be big shoes for her to fill. This will need resolve, professionalism and a great spirit if she's to live up to her much-admired and respected predecessor.  

The first case for Jess and her team is the discovery of human remains in a newly renovated period property in Hammersmith, West London. But hit seems the body has been there a very long time — this looks like a murder dating back to the 1930s, but could the body been disposed of in more recent times? There are baffling questions that need answering and Jess will need to be at the top of her game. Can she work with DS Sunny Khan to work out what has happened?
Bhaskar and Keenan will both reprise their roles as DI Khan and DCI James for Season 6, and most expect Long, Nixon, and Main to return as well. Others who will probably return include recurring actors Georgia Mackenzie as the pathologist Leanne Balcombe and Michelle Bonnard as Sunny's wife, Sally. New additions Andrew Lancel (Marcella) and Kate Robbins (After Life) will most likely return as DCI James' husband, Steve, and as DCI James' mother, Kate, respectively.
Season 6 will run six episodes written by creator Chris Lang (The Thief, His Wife, & the Canoe). Andy Wilson (Endeavour) will most likely continue directing all episodes.
Unforgotten Season 5 does not have a premiere date on PBS yet, but it's a good bet it'll premiere as part of the Fall 2023 lineup alongside Annika Season 2. Unforgotten Season 6 is expected to film alter in 2023. 
Stream Now
Unforgotten
Police officers investigate the murder of a boy whose diary implicates four couples.
Image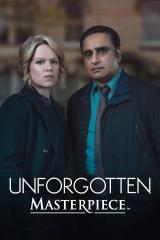 ---
By
for on April 4th, 2023
More to Love from Telly Visions