By
for on August 5th, 2023
British Mysteries & Thrillers to Watch Now 'Endeavour' Is Over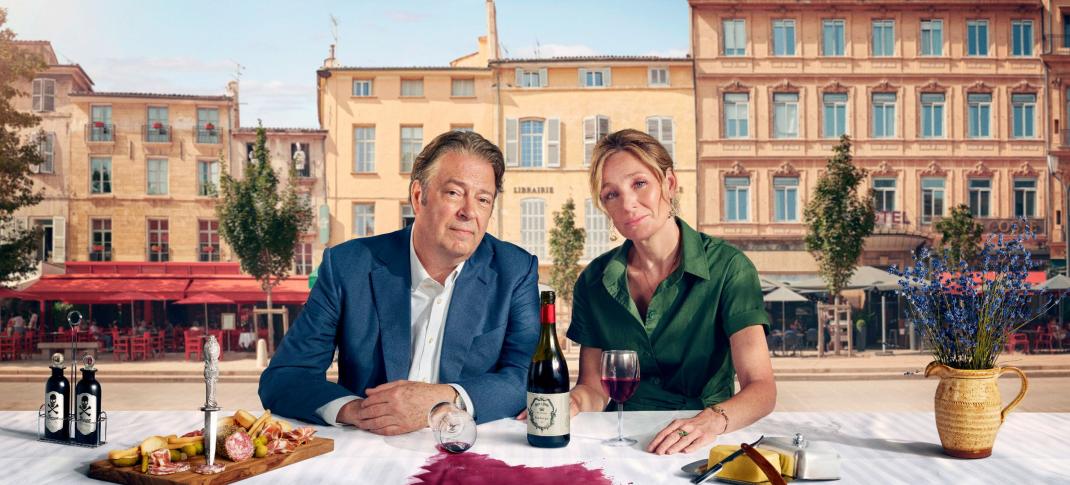 When Morse, based on the popular Colin Dexter books, initially premiered in 1987 on ITV with John Thaw as the titular inspector, it was probably just seen as yet another contemporary police procedural in a landscape filled with them. However, the series turned out to be a massive turning point. In the states, it was Mystery!'s first hit contemporary set mystery series, opening the door for the anthology series to move away from endless Arthur Conan Doyle and Agatha Christie and into the present day. And in the U.K., the original series, which ended in 2000 and the death of Thaw, turned out to be the basis for a four-decade franchise.
First came Lewis, then Endeavour, both launched as TV movies celebrating the original show anniversaries that were then spun into long running series. By the time Endeavour concluded in 2023, there had been a Morse series on TV for almost 35 years straight, and over 100 episodes between them. However, all good things must come to an end. Even though there is always the possibility that ITV could find a new entry point into the Morse Cinematic Universe, with Dexter's passing in 2017, the possibility seems more remote than it might have otherwise.
But fans shouldn't fret, there are still tons of British mysteries and thrillers to watch. Here's a rundown of the best options for those who are having a bit of withdrawal over the ending of Oxford's City's finest detective mind. 
The original Inspector Morse spinoff, Lewis (Inspector Lewis here in the states), ran from 2006-2015. The series starred the original Morse co-star Kevin Whately, reprising his now-titular character Robert Lewis, promoted into Morse's old job as detective inspector, with snobby elitist DS James Hathaway (Laurence Fox) as his bagman, in a flip-flop of the original "intellectual DI and salt of the earth DS" formula. Clare Holman also reprised her role from the original series as forensic pathologist Dr. Laura Hobson; the series ran the same number of episodes as Morse before ending in 2015.
Inspector Lewis will leave PBS Passport before the end of 2023, so stream this series before it goes.
For the Roger Allam fans who need more of him solving crimes, there's Murder In Provence. The French set series, based on the Verlaque & Bonnet mysteries, stars Allam as Verlaque, a French judge who is also an inspector. (The French justice system is weird, don't ask.) His long-term girlfriend, Marine Bonnet, played by Nancy Carroll, is his partner in crime-solving when she's not his partner in drinking wine, eating cheese, or being fabulous on the French coastline. Like Endeavour, the series has three feature-length episodes, so it's a familiar rhythm of story-telling. 
All three episodes of Murder in Provence are streaming on BritBox.
'The Trial of Christine Keeler'
Stream Now
Inspector Lewis
Kevin Whately stars as Inspector Lewis, once the working-class foil to DI Morse.
Image
James Bradshaw may not have been as high-profile a character as Max DeBryn, but he was a vital part of the ensemble. Check out the thriller Close to the Enemy for those who want to see more of him. The post-WWII series told the story of German aero-engineer Dieter Koehler, who was captured with his daughter and held in Great Britain, where Captain Callum Ferguson must convince him to cooperate with the British government. This is another all-star lineup with Charlotte Riley (Charles III), Phoebe Fox (The Hollow Crown), Alfred Molina (Three Pines), Lindsay Duncan (Sherwood), Alfie Allen (Rogue Heroes), Charity Wakefield (Wolf Hall), and Robert Glenister (MI-5). 
All seven episodes of Close to the Enemy are streaming on Acorn TV.
Shaun Evans may have become famous for his role as young Morse, but he's not been idle between seasons. He's also appeared in several other series, including Vigil, the Scotland-base police procedural, where Season 1 is set on a fictional ballistic missile submarine of the Royal Navy. Evans plays the coxswain of the HMS Vigil, co-starring with Line of Duty's Martin Compston as the Cheif Petty Officer, plus Suranne Jones (Gentleman Jack) and Rose Leslie (Downton Abbey) as the DC and DS who board to solve this murder at sea.
All episodes of Vigil Season 1 are streaming on Peacock.
Sean Rigby got the girl in Endeavour, marrying Joan Thursday in the series finale. His career is only starting to take off post-Morse, but he did co-star as part of the ensemble in the Kit Harington project Gunpowder, which chronicled the real-life events of Guy Fawkes' failed attempt to blow up Parliament. Even though everyone knows how it turns out, it's still a thriller and a cast filled with recognizable faces, including Mark Gatiss (Sherlock), Liv Tyler (Lord of the Rings), Derrick Riddell (The Missing), Shaun Dooley (The White Queen), David Bamber (A Very English Scandal) and Robert Emms (His Dark Materials).
All three episodes of Gunpowder are streaming on Max.
You probably haven't heard of Kavanagh QC unless you're of a certain age; it's the other series original Morse actor John Thaw did in the 1990s. Thaw plays barrister James Kavanagh QC, a working-class defense solicitor, who is regularly assigned to cases that look hopeless for the helpless innocent defendant until Kavanagh makes some sort of twist discovery that exonerates his client. Note that the first five seasons include several cameos from familiar faces, including young versions of Cliff Parisi (Call The Midwife), Geraldine James (Jewel in the Crown), Anna Chancellor (Hotel Portofino), Liz Harrow (Jessica), and Ewan McGregor (Obi-Wan).
All seasons of Kavanagh QC are available on BritBox.
Stream Now
Endeavour
Shaun Evans charms audiences with his portrayal of the cerebral Detective Constable Morse.
Image
---
By
for on August 5th, 2023
More to Love from Telly Visions