By
for on September 23rd, 2023
Everything to Remember Ahead of 'World on Fire' Season 2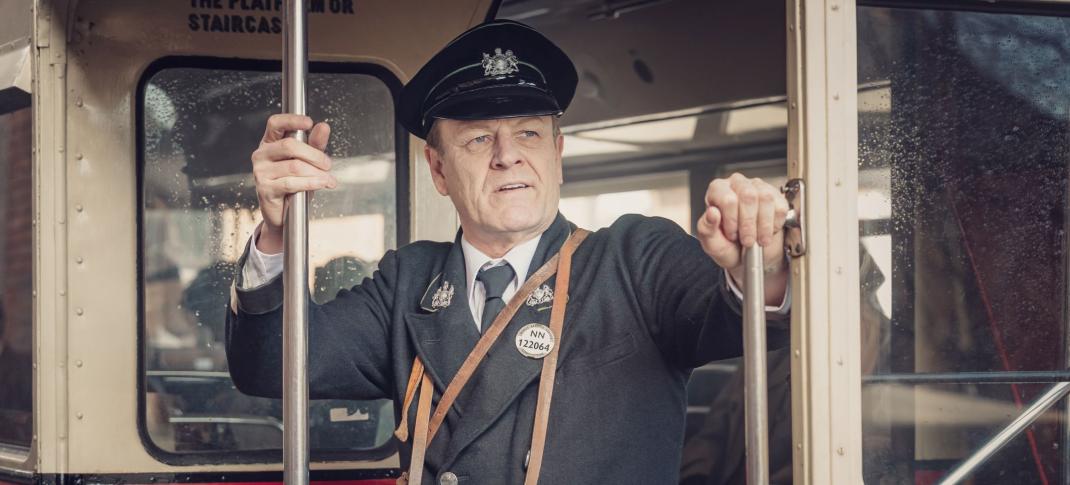 It's been three and a half years since Season 1 of World on Fire aired, despite Season 2 being greenlit before the PBS premiere, as filming on two continents during a pandemic proved impossible. With a large cast and a storyline that encompassed the confusion, pain, and horror of war, it was a brilliant but frequently harrowing series. We saw ordinary people rise to the challenge of war, grapple with class differences (in England), and show courage they didn't even know they possessed. While it seemed that sometimes chance meetings and coincidences drove the plot as much as historical events, the fine acting and production kept us riveted.
The English section of the storyline revolved around two Manchester families, the Bennetts, working-class and from a pacifist-socialist background, and the Chase family, middle-class and highly dysfunctional. In Poland, we followed the fortunes of the Tomaszewski family, and in Paris, the lives of two LGBTQ characters.
If you didn't know it already, two of the original cast, Sean Bean as Douglas Bennett and Helen Hunt as American journalist Nancy Campbell, are not returning for Season 2. Nancy's radio broadcasts from Germany formed a fairly fluid structure for the plot, and her personal story included her support for a German-Jewish family who had a child with a disability. Season 1 began with the Phony War of 1939, the brief waiting period after the U.K. and France had declared war on Germany. But the situation changed dramatically later that year, when Poland was invaded and fell, followed by the collapse of Belgium and France in 1940, the evacuation of Dunkirk, and the Battle of Britain.
The series began with a class-crossing romance between Lois Bennett (Julia Brown) and Harry Chase (Jonah Hauer-King). She was a mill worker, and he was waiting for his career in the diplomatic service to begin as a translator for the British Embassy in Warsaw. They both knew the war was imminent and their relationship wouldn't last. Lois, smart enough to know that the war, when it came, would change everything, was determined to have a career as a singer but also seemed convinced she and Harry would make it as a couple.
Harry left for Poland, where he started sleeping with Kasia Tomaszewski (Zofia Wichłacz), a waitress, falling in love with the warmth and friendship of her family. But it was clear they were living on borrowed time, and when the Germans invaded, Kasia's father was killed. Harry and Kasia married –– him bowing to a sense of duty that it would keep her safe and get her out of the country –– and arranged for her to travel back to England with him. However, Kasia, after helping protect a Jewish member of the Resistance and seeing her mother shot by German soldiers, had other ideas. 
She pushed her little brother Jan (Eryk Biedunkiewicz) onto the train to England and safety with Harry and joined her brother, Grzegorz (Mateusz Więcławek), in the Resistance, risking her life luring Germans into ruined buildings to kill them.
Harry's mother, Robina (Lesley Manville), was horrified to receive a foreign child in her house and find Harry'd been fired from his job. Harry didn't mention he was married to Jan's sister, and his affair with Lois resumed. Robina, sharp-tongued, elitist, and opinionated, seemed at first to have no redeeming qualities at all. While hardly full of affection and cuddles, she stood up for Jan when he was bullied at school (by terrifying the other children) and provided him with some stability. He got on better with Lois's father, who played football with him and also liked Lois.
Robina was horrified when Jan let slip that Harry and Kasia were married. She broke the news to Lois and her family and then received the other piece of news (from Douglas) that Lois was pregnant with Harry's child. Despite her delicate condition, Lois's career as a singer took off, thanks to ENSA (Entertainments National Service Association), and the next time she saw Harry, he was stationed in northern France as a somewhat inept officer. His sergeant Stan Redding (Blake Harrison) tried to whip him into shape but basically gave up. Harry discovered Lois was pregnant and slut-shamed her out of his own self-hatred. However, by this time, he also believed that Kasia was probably dead. 
Lois's brother Tom (Ewan Mitchell), having started a career of petty crime, joined the military to get out of prison and volunteered with the Navy. To our surprise, and probably his, he was a competent and brave crew member, rescuing a fellow sailor when the ship was bombed. He was also outstanding in the evacuation of Dunkirk, cracking jokes and encouraging the desperate crowds on the beach as he loaded passengers to get them to the waiting ships. Kasia's brother Grzegorz was one of many who'd made his way there after a hair-raising journey across Europe. Harry also showed leadership, compassion, and bravery as his men joined the evacuation at Dunkirk as well.
On the road to Dunkirk, Harry met an American doctor running a field hospital, Webster O'Connor (Brian J. Smith), from the American Hospital in Paris, now a hospital for POWs, who just happened to be Nancy's nephew. Until the invasion of Paris, Webster was enjoying the city and its thriving jazz scene and fell in love with musician Albert Fallou (Parker Sawyers). Life was becoming more dangerous for them because of their sexual orientation, and Albert, as a Black man, knew he was in danger. German soldiers requisitioned Webster's apartment, and Albert was arrested and imprisoned in a holding pen with other people of color and Jewish people.
Webster, with some difficulty, found where he was. Scared and angry, Albert blamed Webster for not getting him out of the country earlier. Webster begged Nancy to help, but the German contact assumed she was offering sexual favors for Albert's release, triggering Nancy's own PTSD memories, leaving her a sobbing wreck and Albert still imprisoned.
Robina naturally threw a hissy fit when her son arrived home from Dunkirk, bringing a Sengalese soldier home with him (as if a Polish child wasn't bad enough!) and refusing to believe their visitor's account of her son's bravery. But she received a letter that Jan's brother Grzegorz was in a local hospital. She asked Douglas to take Jan to see him, and Douglas, despite his bad memories of being treated for PTSD there, did as she requested, leading to the brothers having a touching reunion.
Webster arranged for a wounded Tom to cross the Pyrenees to get to Gibraltar via Spain. Unfortunately, he had to fake Tom's death, which meant his family was told he was missing. As her due date neared, Lois met a handsome and honorable RAF pilot Vernon Hunter (Arthur Darvill), while performing. He courted her, though she had misgivings, He told her he'd wait, but she decided to tell him she would not marry him. But when his plane failed to return with the others, and she thought he'd perished, she realized she did want to marry him after all. Hours later, he arrived on a bicycle, having parachuted out of his damaged plane, and she hurled herself into his arms.
Harry, waiting for another assignment, was summoned to London, where he learned he was to undergo intelligence training for work in Europe with local resistance groups. Dropped in enemy territory, he made his way to the safe house and met Kasia. (What a coincidence!). They talked, and she told him how soul-destroying her resistance work had been. But the next morning, waiting for a truck to take them to Yugoslavia, the Resistance unit realized it had been betrayed, and they scattered and ran. Kasia and Harry tried to keep together as best they could as the series ended on a cliffhanger.
World on Fire Season 2 premieres on most local PBS stations beginning Sunday, October 15, 2023, at 9 p.m. ET, with one episode a week to follow. The full season arrives on PBS Passport for members to binge on premiere day. As always, check your local listings. All seven episodes of Season 1 are currently available via PBS Passport.
Stream Now
World On Fire
Emotionally gripping World War II drama World on Fire premieres on Sunday, April 5, 2020.
Image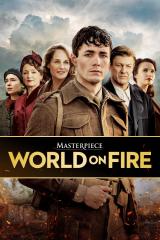 ---
By
for on September 23rd, 2023
More to Love from Telly Visions