By
for on January 4th, 2021
Will There Be a 'The Trouble with Maggie Cole' Season 2?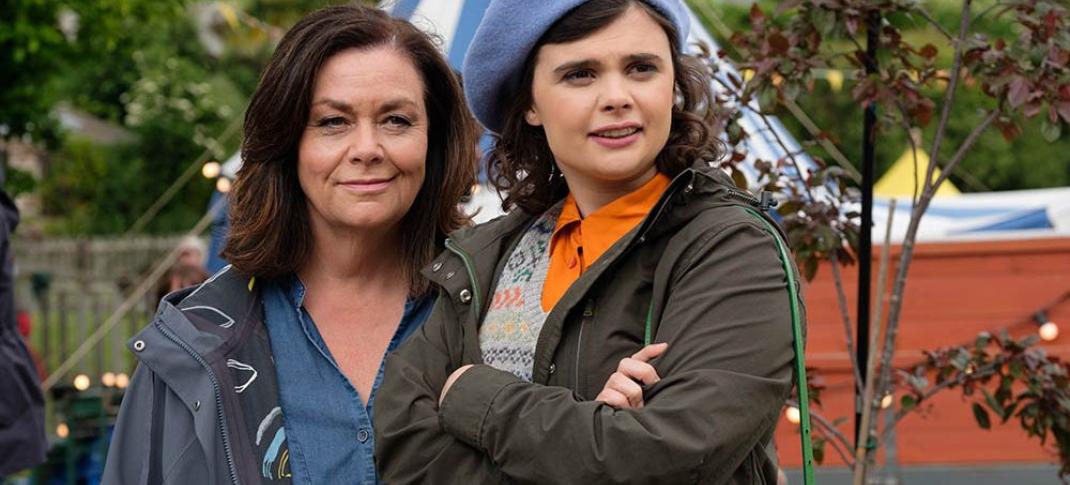 Comedy-drama The Trouble with Maggie Cole was a surprise hit of the fall thanks to its quirky characters, heartwarming storylines and, of course, the eternal appeal of star Dawn French. Perhaps it is simply an accident of timing, but it appears as though the series was fairly popular with viewers looking to spend some time in a low stakes world where the biggest problem anyone has to face is a local gossip who talks a little bit too much. (But it all works out in the end.)
Of course the question is, as with any series this days, is will Maggie Cole be back for another season of stories of friendship and family?
Well, the truth is we're not sure. On the plus side, unlike several other series that have crossed the pond to PBS this year (Sanditon, Beecham House), The Trouble with Maggie Cole hasn't been canceled outright. Unforunately, however, it also hasn't been renewed either. 
Which, as American viewers, we've been trained to assume is a bad thing, an imminent death knell that just hasn't sounded yet. And, truthfully, sometimes it is. But, just as often in the world of British television, it isn't. This is an industry that is much more flexible when it comes to scheduling, in which series can seemingly vanish for extraordinary lengths of time before returning. (See the most recent season of Last Tango in Halifax, which aired after something like a four year gap.) Then there are shows like the Martin Clunes drama Manhunt, which aired its first season in early 2019 and didn't receive a renewal order until late 2020. So, truly, anything could happen. 
The bigger question is perhaps what story there is left for the show to tell. Most of the issues raised by Maggie's tipsy revelations have all resolved themselves and relationships of all sorts have been repaired to a state that if the series doesn't return, it will still feel relatively complete. Yet, there are plenty of shows that share a similar blueprint - Doc Martin immediately springs to mind - that are essentially little more than a group of quirky people whose lives unfold in a picturesque location. There's no reason Maggie Cole should be any different. If, of course, it actually gets renewed. Fingers crossed?
Would you watch a second season of The Trouble with Maggie Cole? What would you like to see happen in it?
---
By
for on January 4th, 2021
More to Love from Telly Visions