By
for on September 12th, 2023
Apocalypse Comedy 'Everyone Else Burns' Renewed for Season 2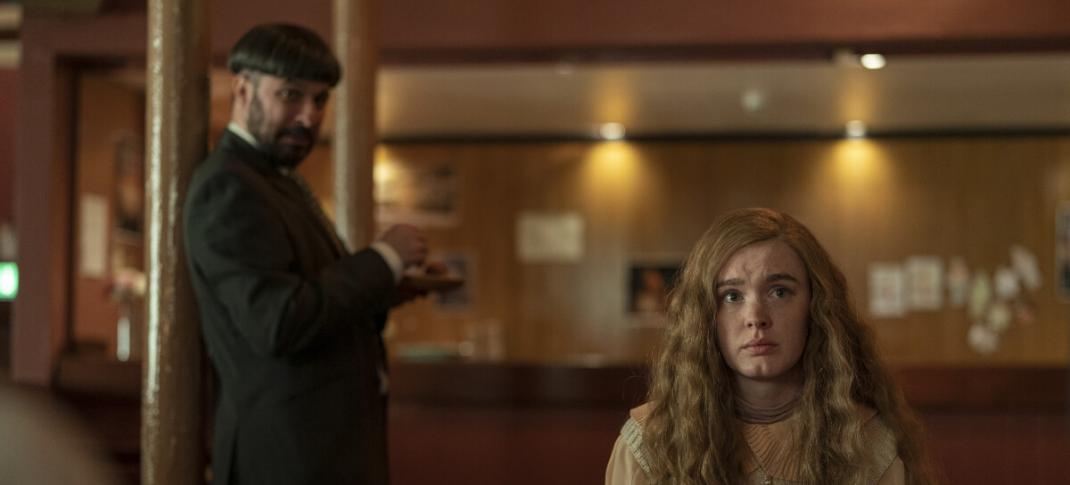 It looks like the world isn't ending for Everyone Else Burns just yet. 
The comedy, which follows the story of a Manchester family who also just happens to be members of an apocalyptic religious sect known as The Order, was renewed for a second season by U.K. network Channel 4. 
The series stars Simon Bird (The Inbetweeners) as misguided family patriarch David, alongside Kate Flynn (Landscapers) as David's long-suffering wife Fiona; Amy James-Kelly (Gentleman Jack) as his daughter Rachel; and Harry Connor as the family's 12-year-old son Aaron. Though David still insists the world will end within the next decade, the rest of his family still have to deal with plenty of secular problems in the here and now, something with leads to plenty of internal strife and marital chaos. 
Season 2 will reportedly follow Rachel's search for a new direction, a rebellion that could radically alter the entire congregation and the return of a figure from the past who could shape the family's future. 
Since the first season has yet to air Stateside, we don't know much about The CW's plans to pick up the comedy's second outing next year. But, given the state of flux at that network currently --- and its determination to cut costs by greenlighting new unscripted programming and signing on to acquire and/or co-produce multiple foreign productions from both Canada and the U.K., it seems likely. (And that's without factoring in whatever happens with the strikes.)
Here's the description from the Season 2 renewal announcement. 
Jaded by the collapse of her university dreams (and 40 miserable days of 'penance'), Rachel's journey to independence will face new obstacles as old family secrets come to light. Meanwhile, Fiona's (Kate O'Flynn) world will be turned on its head when she's brought face-to-face with someone from her past that she's desperate to forget. Aaron (Harry Connor) will unleash his inner Moses against the 'snake' at the top of the Chapter in a revolutionary bid to drag The Order into the present day. Finally, David (Simon Bird), disastrously, will decide to be a 'good Dad'. He'll also have to deal with an unprecedented new experience: a woman who's earnestly interested in him.

Can David & Fiona reignite the spark in their marriage? Can a 13-year-old stage an actual coup? And can Rachel preserve her independence when she is pulled into 'marriage courtship' and pushed to choose a future husband?
Everyone Else Burns is created and written by Dillon Mapletoft and Oliver Taylor. It's the first series to hail from Emily in Paris producer Jax Media's U.K. office and is co-produced with Universal International Studios. 
"I'm elated that the Lewis family have (so far) survived eternal damnation for long enough in order to deliver another series of the excellent Everyone Else Burns for viewers," Channel 4 Commissioning Editor Laura Riseam said in a statement. "I'm very grateful to the brilliant minds of Oli and Dillon and the whole team at Jax Media and Universal International Studios and we can't wait to see what's in store when series two hits our screens."
Filming on Season 2 is slated to take place next year. The first season of Everyone Else Burns will premiere on The CW on Thursday, October 19. 
---
By
for on September 12th, 2023
More to Love from Telly Visions