By
for on May 12th, 2023
'Sherwood' Season 2 To Bring Back Lesley Manville & David Morrissey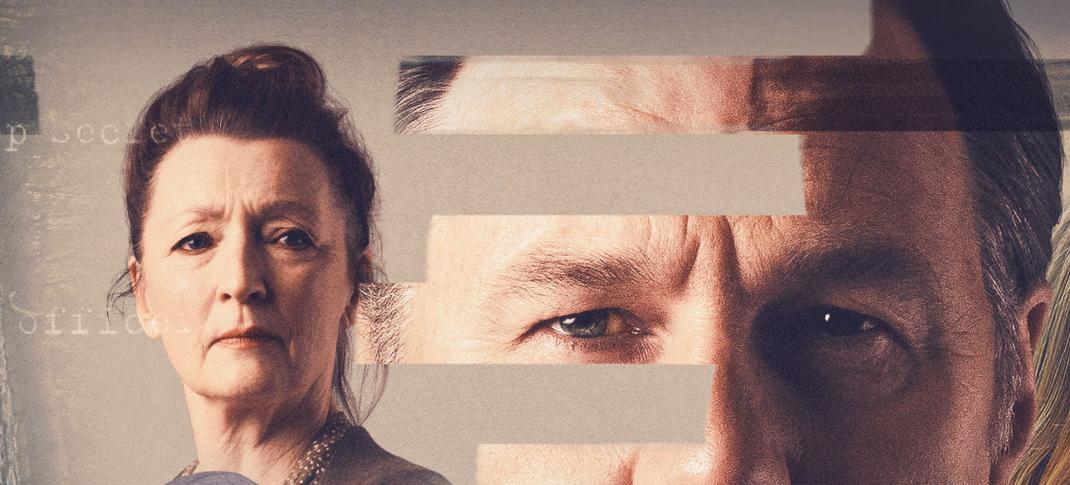 Sherwood Season 1 was one of the BBC's biggest surprise hits of 2022. James Graham's story, based on the real-life 2004 double manhunt in Sherwood forest, was a star-studded affair with a who's who of British A-listers in the cast. Despite being billed as a true crime mystery, the six-episode series was focused on the red wall towns of Northern England, which never emotionally recovered from Margaret Thatcher's breaking of the 1980s era miner's strike, and how those divisions still stand. The series is returning with Lesley Manville (Magpie Murders) and David Morrissey (Britannia) reprising their roles.
Graham's original script for Sherwood updated the search from 2004 to 2014 but remained a closed-ended story. The chase ended with both suspects found as the cops realized these murders were unrelated; Andy Fisher (Adeel Akhtar), who accidentally killed his Tory daughter-in-law (Joanne Froggatt), committed suicide by cop, while Scott (Adam Hugill), who shot unionist Gary Jackson (Alun Armstrong) with a bow and arrow, was arrested. Meanwhile, those who assumed the murders were somehow related to the strike all those years ago found a measure of peace after openly discussing what happened in 1984 for the first time.
The BBC's initial announcement the show would get a second season was accompanied by writer Graham saying he planned for this to be an anthology, with stories set in these working-class Northern England villages dealing with the ramifications of almost 30 years of Tory rule. However, with the announcement of Manville and Morrissey reprising their roles, it seems this season is less of an unrelated story set in the same area and more of a direct follow-up.
According to Deadline, Manville will return as Gary's widow, Julie Jackson, while Morrissey will reprise his role as the town's leading detective sergeant, DCS Ian St Clair. Sherwood Season 1 contained plenty of flashbacks to the 1984 miners' strike, where viewers witnessed young Julie (Poppy Gilbert) out on the picket lines while young St Clair (George Howard) tried to keep the peace. Despite being on opposite sides, the characters were attracted to each other, but political lines kept things strictly in "could have been" territory. In the show's present-day of 2014, St Clair and Julie's friendship continued as he was there in her grief over Gary.
Season 2 does not have a synopsis, but the new story will be set in the present-day 2020s. No other cast is set, though Julie's sister, Cathy (Claire Rushbrook), and her husband, Fred (Kevin Doyle), survived Season 1 and seemingly buried the hatchet. Julie's granddaughter Cindy (Safia Oakley-Green) and her on-again-off-again boyfriend Rory Sparrow (Perry Fitzpatrick) also could make an appearance. Other characters who might return include Neel Fisher (Bally Gill), who lost both his wife and father within days of each other, Helen St Clair (Clare Holman), Ian's probable ex-wife, and Terence Maynard as DS Cleaver, Ian's detective partner on the force.
The new season will begin filming in the summer of 2023, with director Clio Barnard (The Essex Serpent) set to helm all six episodes. Graham penned the entire second season and will again be an executive producer with Barnard and Kate Ogborn (Life After Life). Juliette Howell, Tessa Ross, and Harriet Spencer are executive producers for House Productions, and Jo McClellan for the BBC. Though it is not confirmed, BritBox is expected to distribute Season 2 in the U.S.
Sherwood Season 2 does not yet have a release date but is not expected until 2024.
---
By
for on May 12th, 2023
More to Love from Telly Visions