By
for on May 20th, 2023
Disney+ & Hulu To Launch a Combined App: What That Means For Anglophiles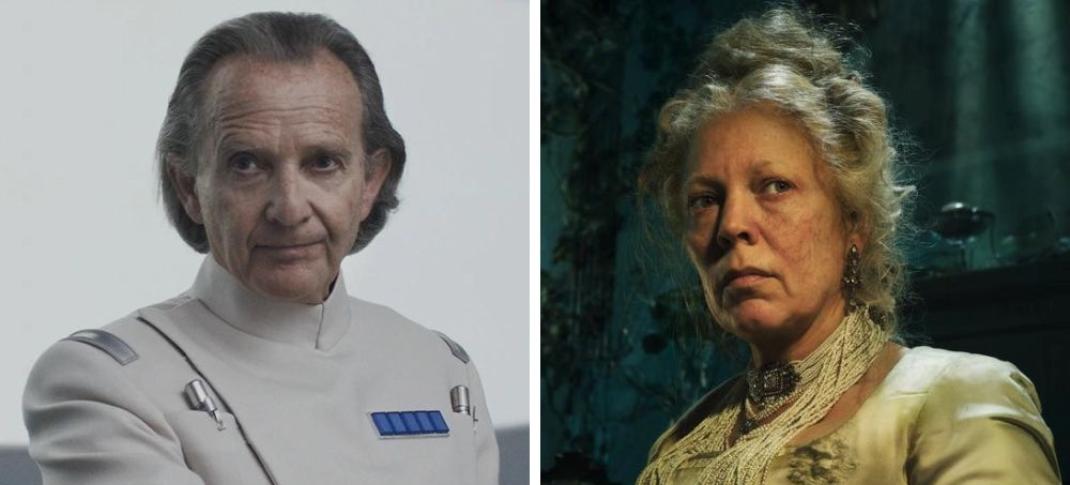 Since Disney first fired the opening salvo against Netflix in 2017, announcing plans to pull all its content and create its own streaming service, expansion has been the order of the day. More single-production network streaming services, more content (both old and new), and more apps for consumers to download and pay for. How, ten years after Netflix's 2013 launch of original programming with House of Cards, the winds are now shifting. So far, 2023 has brought HBO Max and Discovery+ merging into a single app, Starz and MGM+ announcing plans to become a combined offering, and now Disney+ and Hulu following suit. All this, and the year isn't even halfway over.
However, this latest combination of content is slightly different than its predecessors. HBO Max and Discovery's parent companies only just merged in 2022, and the plan to combine them was a foregone conclusion even before the merger was complete. MGM+ only just became Amazon's to do with as it pleased after buying parent company MGM; creating an option to combine it with its Starz offering was merely a practical business choice. However, Disney has had control of the majority stake in Hulu since before Disney+ even launched, and yet it's only now seriously looking at putting them together.
To understand how we got here, a little background. Hulu was initially created as a legal way for cord-cutters to watch broadcast shows by the networks after YouTube came along and people began watching their favorite series via pirated versions on the web. ABC, NBC, and Fox each owned one-third. (CBS eschewed the deal, making its own stand-alone CBS All Access, which eventually became Paramount+.) When Disney bought out Fox in March 2019, it then owned two-thirds of Hulu, with NBC's parent company Comcast left with the remaining piece.
Anyone who has played Monopoly knows what comes next — the person with two cards buys out the last card and starts plunking down houses and hotels. In the real-life version, Comcast said it was planning to launch Peacock in 2020, and if Disney would let them have a five-year grace window to move all their content from Hulu to its new service, that'd be great. At the end of the five years, in 2024, Disney could then compel Comcast to sell its last third. Disney agreed.
As NBC's programming slowly left Hulu for Peacock, Disney went out and created single-entity Disney+ apps everywhere outside of America, where Hulu content was merely just another tile, branded under the internationally known "Star" Network logo (or "HotStar" in the case of Disney+ in India). Up until November of 2022, Disney CEO Bob Chapek openly talked about when Comcast was forced to exit, and he could move Hulu under the Disney+ banner.
Then Chapek got fired, and Bob Iger returned as Disney's CEO. The first thing he did was put that in the question mark pile. (It should be noted here Comcast CEO Brian Roberts and Iger have a long history of personal animus, stemming from Comcast attempting a hostile takeover of Disney back in 2004 when the Mouse was at its lowest point.) By early 2023, Iger suggested Comcast could buy Disney's two-thirds instead of selling their one-third, as Peacock was not doing well and could use the boost. However, that apparently was deemed a non-starter, and now Disney is moving to create a Hulu section in the Disney+ app even before Comcast has agreed to the sale.
So what does this mean for Anglophiles? Right now, like the HBO Max-Discovery+ merger, the combined app will be one option. As one can still subscribe to Discovery+ separately, one will still be able to subscribe to Hulu separately, at least for now. However, like Max will only be available with the Discovery content included, so those who sign up for HBO get it whether they want to or not; for those who have Disney+, Hulu's will simply appear as a tile as part of subscribing, whether you want it or not, exactly how it does everywhere else in the world. 
Up until now, Disney+ has been the streaming service Anglophiles don't need unless they were Star Wars or Marvel fans, though that's about to change when Doctor Who moves to the streaming service come November 2023. Anything made for Disney+ outside of the U.S. that did not fit the "Disney family" mold in America — which was basically all its British shows — went to Hulu. From Great Expectations to The Full Monty, viewers didn't have to worry about where it came from or if their kids could watch. It was all undifferentiated from Hulu's own shows like The Great and Conversations with Friends.
For now, Anglophiles can safely keep subscribing to just Hulu for as long as that lasts. But with Disney now starting to follow Warner Bros. Discovery's move of pulling low-watched content from its services, the two may find they are going to become one much faster than Anglophiles are expecting, and soon enough, the British actors making money starring as Evil Empire generals in Star Wars or being paid to be friends with superheroes for Marvel (or in Tom Hiddleston's case, a villain-friend) may find they are sharing a platform with more serious and sexy British fare, making one less subscription for everyone to worry about.
The Disney+/Hulu combined app is expected to debut before the end of 2023, though whether that's before Doctor Who arrives or after remains to be seen. More details as they emerge.
---
By
for on May 20th, 2023
More to Love from Telly Visions