By
for on December 13th, 2022
HBO Cancels 'The Nevers' Despite A Full Half Season That Never Aired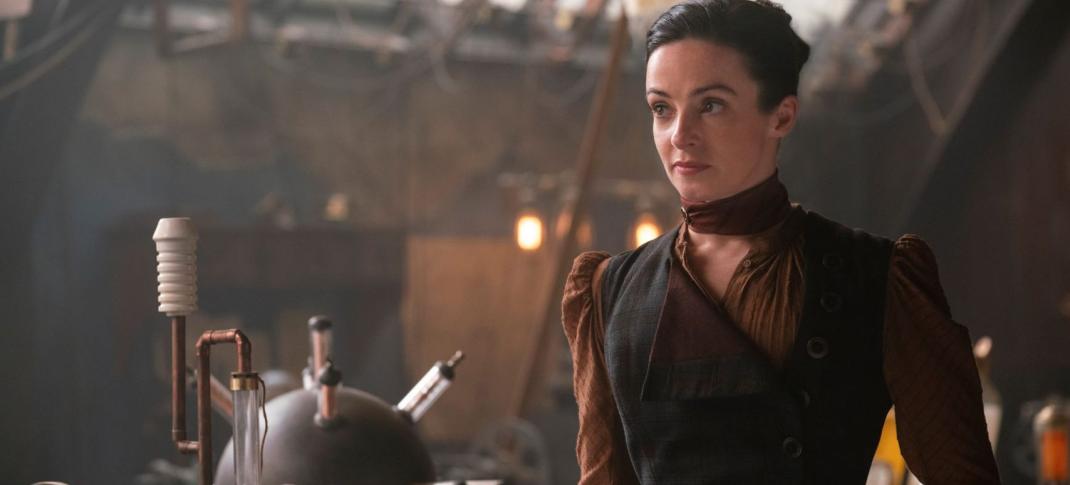 When the Victorian London set fantasy series The Nevers was set to debut in the old Game of Thrones timeslot in 2021; it was heralded as the next big British fantasy series. Starring a who's who lineup of Laura Donnelly (Outlander), Ann Skelly (Red Rock), James Norton (Grantchester), Tom Riley (Da Vinci's Demons),  Eleanor Tomlinson (Poldark), Amy Manson (Once Upon a Time), Pip Torrens (The Crown), Elizabeth Berrington (Sanditon), Nick Frost (Shaun of the Dead), and Ben Chaplin (Press), the Joss Whedon joint boasted a completely original tale made on a big budget scale for TV. 
But behind-the-scenes issues with the showrunner cast a pall over the project and wound up splitting the first half of the season in two, with a new showrunner filming the show's remaining four episodes, which HBO suggested would arrive that fall, and then in early 2022. But in reality, it looks like the answer to when those episodes will arrive is "Never." Not only has HBO quietly canceled the show under cover of much larger news, but all episodes will also be pulled from HBO Max and no longer be found on streaming.
This is not the first show HBO Max has done this to, nor will it probably be the last. But it is puzzling to the average viewer, for whom HBO and HBO Max are seen as synonymous. They aren't, just like the cable channel "The Disney Channel" and Disney+ are not the same thing. HBO, which does not have a separate way to stream outside of its cable provider's on-demand services, often simultaneously debuts shows on cable and HBO Max, but that does not make them the same entity.
So, where do shows go when they disappear from streaming? Unfortunately, because streaming is such a new technology, these kinks have not been worked out in favor of the creators, and those who made the show are not free to shop it somewhere else, either to stream or to create new episodes. Instead, they'll go in a vault until HBO Max feels it can afford to pay the residuals on the show to its cast and crew required to have it on streaming or until someone else has a lucrative offer to carry it.
With so many services selling themselves as giving subscribers exclusive access to their library in perpetuity, HBO Max's decisions here may seem counter-intuitive. Why sign up if stuff isn't guaranteed? It's a good question that the streaming service will need an answer to. But The Nevers may also not disappear forever. Rumor has it the company's new owner, David Zaslav, is looking to launch what's known as a "FAST" streaming service, which stands for "Free Ad-supported Streaming TV." Amazon has one (Amazon Freevee), Paramount has Pluto, and Fox has Tubi. Only the Roku Channel is genuinely successful since it comes with the hardware.
Perhaps these HBO series can find new life and audiences down the line. But more likely, they'll just be lost, and The Nevers will never be seen again.
---
By
for on December 13th, 2022
More to Love from Telly Visions