By
for on February 18th, 2023
Starz To Bundle with MGM+ via Amazon, Simplifying Life For Period Drama Fans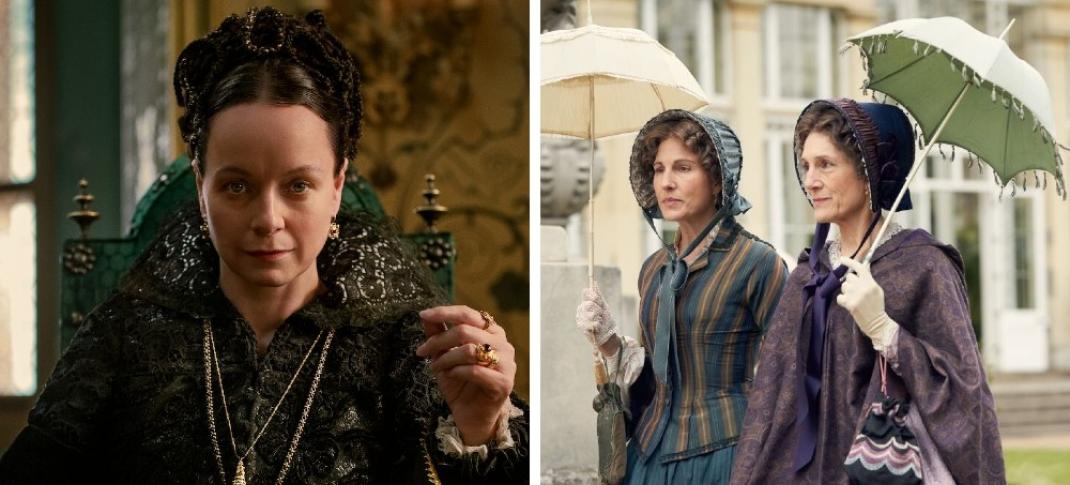 Fans of period-piece dramas live in luxurious times, with more British and European television dramas available to American audiences than ever before. However, it's also frustrating, as those period pieces are all over the streaming map, making it hard to find and expensive to subscribe to them. However, as we round into the middle of the decade, one corner of the landscape is about to get easier, as Lionsgate, which owns the Starz network and streaming service, is bundling up with Amazon's newest acquisition, MGM+ (formerly Epix), allowing fans to subscribe to both for one price.
When cord-cutting roared into the entertainment world in the mid-2010s, the phrase tossed around was that it was the era of "unbundling." No one wanted one service with 100s of channels when they could a la carte streaming services that targeted their niche interests. Why pay $100+ for cable monthly when $20 gets you Disney+, Hulu, and ESPN? Of course, that didn't last long; as every network launched exclusive services, viewers discovered themselves having to sign up for an untold number of them. Suddenly, they were paying as much, if not work, for a dozen apps, instead of having everything right in one easy-to-find place.
While a few services have thrived in the new environment, most have not. Thus begins the great re-bundling, as these production companies that broke themselves into millions of smaller pieces slowly re-combine. Smaller streaming services, like AMC Networks' family of niche offerings, are crossing over programming like never before; Showtime has been absorbed into Paramount+. Starz has struggled badly in the last few years; Lionsgate's single-channel streamer lost among the more prominent players. But with this new deal, the service will take advantage of Amazon's desire to turn the newly christened MGM+ into a significant player by tying themselves together in one package.
The subscription bundle, which marks the first time Starz will be available as part of a bundle with an Amazon product instead of as an above-and-beyond add-on service to Amazon's Prime Video, has been set at $11.99 a month. Currently, Starz subscribers pay $8.99 a month, and MGM+ is offered at $5.99 a month, so this takes the price of both from $15.99, giving subscribers a 20% discount. A launch date for the bundled offering is not yet set, but industry watchers expect one to be announced in early Mach 2023.
Rumors of Starz bundling up with another service have been rife since Lionsgate executives teased an announcement during its 2022 Q4 post-earnings conference call in early February. Bundled services aren't as prone to what's known in the industry as "churning," where subscribers sign up for a month to watch one show and then drop it again to sign up for somebody else the next month as a cost-cutting measure. Amazon, which also has flagship Prime Video and FAST service Freevee, seemed a likely candidate for Starz to bundle up with, as Lionsgate is spinning off the Starz channel and streamer, with plans to split off the studio business in the fall of 2023.
MGM+ makes sense as a partner for Starz to hook up with, as both cater to the same audience. Though Starz has shows like Party Down and Blindspotting, its biggest hit by far is the period drama Outlander, which is well-known for female-centric historical dramas like The Serpent Queen. Meanwhile, MGM+ arrived with Julian Fellowes' Belgravia, Domina, and the BBC smash hit Rogue Heroes already in the lineup and immediately acquired A Spy Among Friends to boot, making the two services a no-brainer pairing. 
In the press release about the forthcoming bundle, Alison Hoffman, President of Domestic Networks for Starz, said, "We are excited to join forces with Amazon to offer Starz together with MGM+ to their millions of customers on Prime Video. Starz is a complementary service to general entertainment offerings, so we're thrilled to see that bundling is now here and believe there will be many more bundling opportunities to come."
According to Deadline, rumor has it that this bundled service is part of a more significant deal between Starz and Amazon. Whether or not it heralds Amazon eventually absorbing Starz the same way it did with Epix in the MGM merger remains to be seen. However, period piece fans can at least reduce their current streaming monthly payments by one when the bundle launches sometime in the spring of 2023.
MGM+'s A Spy Among Friends is set to launch on March 13. Starz's next period drama offering, Outlander Season 7, the show's last, is set to arrive in the summer of 2023.
---
By
for on February 18th, 2023
More to Love from Telly Visions