By
for on June 19th, 2019
Watch the Trailer for 'Harlots' Season 3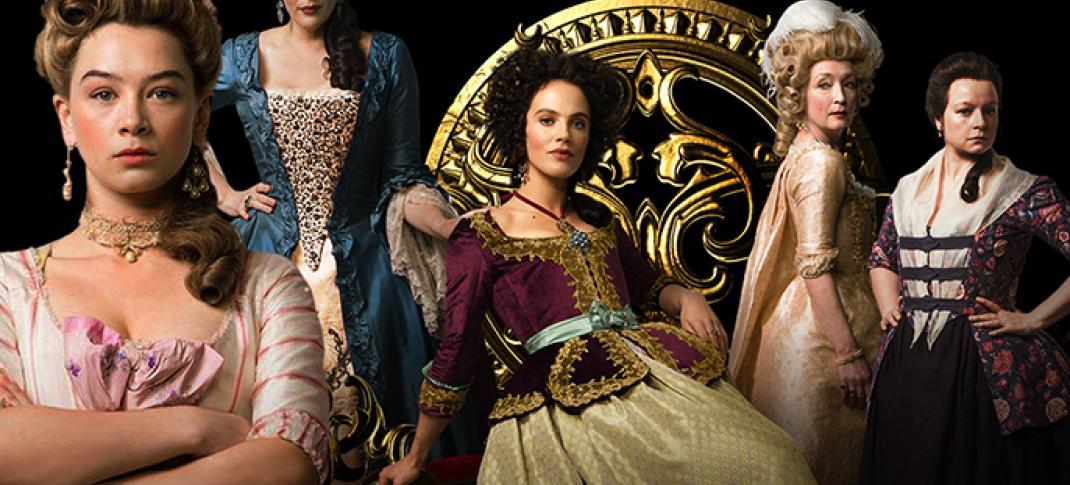 Period drama Harlots is returning to Hulu this July, and the streaming service has (finally!) dropped a trailer for Season 3. Spoiler alert: It looks great, and promises a season full of changes.
The series, which follows the story of two rival brothels in Georgian London, is a surprisingly feminist romp, featuring strong, complicated women with rich lives well beyond their work in the sex trade. It stars Downton Abbey alum Jessica Brown Findlay, as well as Eloise Smith, Liv Tyler, Lesley Manville, and more. 
Season 3 will begin on July 10, as the series' passes the proverbial torch to the next generation of harlots. The first two seasons of the show were largely focused on the very personal competition between rival bawds Lydia Quigley and Margaret Wells. But, in the aftermath of the Season 2 finale, which saw one committed to Bedlam and the other convicted of murder, it appears that the show's focus will now shift to other characters out of necessity, if nothing else.
(Well, sort of, at least.)
Primarily, this looks as though it will involve Margaret's daughter, Charlotte Wells, who will take over as the bawd in charge of her mother's establishment. But since Game of Thrones star Alfie Allen is playing a rival pimp looking to take over some of their business, at least things will certainly never be dull.
Also, younger daughter Lucy Wells is apparently also heading into an…entirely new line of business that could bring success or disaster.
Watch for yourselves below:
Both these stories appear as though they will focus more firmly than ever on gender divides during the time period – despite the many harlots we've met along the way, we've yet to really see a real male pimp trying to oppress or exploit the women in his employ, and while the show has openly embraced LGBT storylines in the past, this marks the first time the show has portrayed anything close to a historical "molly house".
Interestingly enough, this clip also provides a couple quick looks at Samantha Morton as Margaret, who was shipped off to America (this was a punishment called "transportation") at the end of Season 2. Of course, her appearance raises many questions; such as how is she back in England and what might happen to her if her presence in London is discovered.
Only a few weeks to go until we find out!
Are you looking forward to more Harlots? Let's discuss in the comments.
---
By
for on June 19th, 2019
More to Love from Telly Visions