By
for on February 21st, 2022
Watch the First Trailer for Masterpiece Period Thriller 'Ridley Road'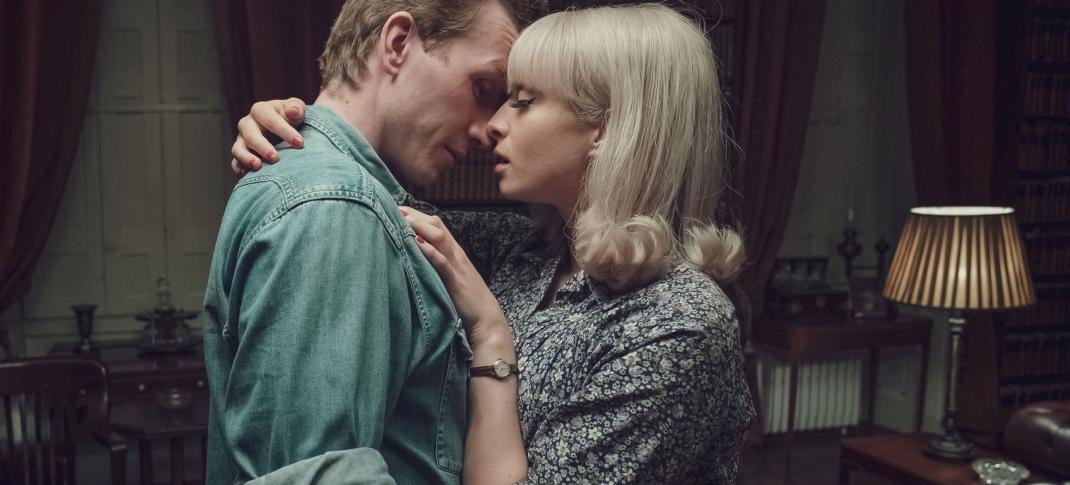 Masterpiece has given us our first look at the upcoming period thriller Ridley Road, a drama that promises to be one of the highlights of the Spring programming slate. 
An adaptation of the critically acclaimed novel of the same name by Jo Bloom, the series is set against the backdrop of the swinging sixties in London, in an East End where fascism is on the rise. It follows the story of Vivian Epstein, the sheltered daughter of a Manchester Jewish family, who rebels against her arranged marriage by running away and joining the '62 Group---a coalition of Jewish men who stood up against rising neo-Nazism in post-war Britain. As an undercover operative sent to infiltrate the increasingly prominent neo-Nazi group the NSM, she'll risk everything for her beliefs, and for the man she loves. 
Newcomer Agnes O'Casey, who was discovered for this role, will make her debut as Vivian. She's surrounded by a cast of familiar British faces, including Tom Varey (Game of Thrones) as her secret boyfriend Jack, alongside Eddie Marsan (Ray Donovan), Will Keen (His Dark Materials), Samantha Spiro (Game of Thrones), Tracy-Ann Oberman (Grantchester), Julia Krynke (DCI Banks), Rita Tushingham (The Pale Horse), and Allan Corduner (The Collection).
Watch the first teaser trailer for yourselves below. 
The series' synopsis describes Ridley Road as follows. 
Set against the backdrop of a swinging sixties London we haven't seen: an East End world where far-right fascism is on the rise. When Vivien Epstein follows her lover into danger, and he is caught between life and death, she finds herself going undercover with the fascists, not only for him but for the sake of her country.
"Britain's relationship with fascism is closer and more alive than we like to think. Luckily, so is our rich heritage of fighting it," series writer Sarah Solemani said when the series' production was announced. "Jo Bloom's gripping book revealed a darker side of sixties London and the staggering contribution the Jewish community made in the battle against racism."
Though Vivien's story is fictional, her undercover work brings her in contact with multiple real-life figures from the 1960s era Nazi movement. The series cast Rory Kinnear (Years and Years) as the real-life figure Colin Jordan, leader of the British Neo-Nazi Movement. Actor Stephen Hogan (The Tudors) will portray the real-life American Nazi leader George Lincoln Rockwell.
Ridley Road is slated to premiere on Sunday, May 1 on Masterpiece. 
---
By
for on February 21st, 2022