By
for on May 25th, 2022
The History Behind 'Ridley Road'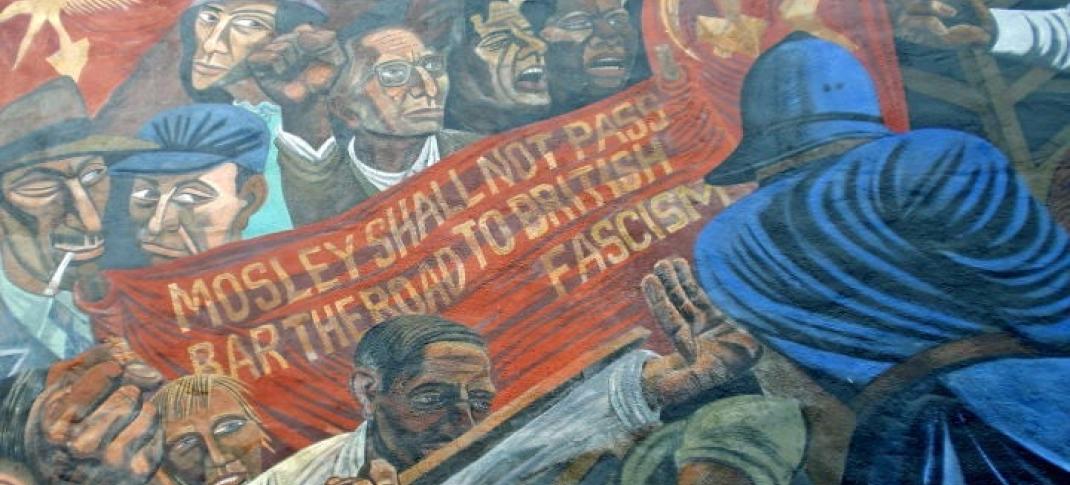 The year Ridley Road was set in 1962 wasn't quite the swinging sixties, but change was definitely in the air. Conservative Prime Minister Harold MacMillan had been in power since 1957 but was losing support, and his government would come crashing down the next year following the Profumo Affair. The Beatles and the Rolling Stones were just becoming popular, Doris Lessing's feminist novel The Golden Notebook was published, satirical magazine Private Eye started, and the Pill was now available. Hemlines were rising discreetly above the knee. In 1961, A Taste of Honey, starring Rita Tushingham (Nettie in Ridley Road) in her breakout role, explored an inter-racial affair, abortion, and gay subculture.
Youth subcultures, which espoused everything from fashion statements to extreme and violent political views, were on the rise, including Mods and Rockers, Teddy Boys, and Skinheads, who later became associated with the anti-immigrant National Front founded later in the decade.
The original skinhead subculture explodes among urban, working-class youths in Britain, combining style elements drawn from white "Mods" and West Indian "Rudeboys." Though tinged with soccer hooliganism, traditional skinhead culture is not racist (to this day, there are black "trad" skins). (Southern Poverty Law Center)
Fascism was not new to Britain — Oswald Mosley, a darling of high society and with friends in high places, had formed the British Union of Fascists (BUF) in 1932. In 1936, the famous Battle of Cable Street (in which Soley fought) took place when trade unionists, gangsters, Irish dockworkers, Communists, and Socialists, united against the Fascists. The latter intended to march on East London.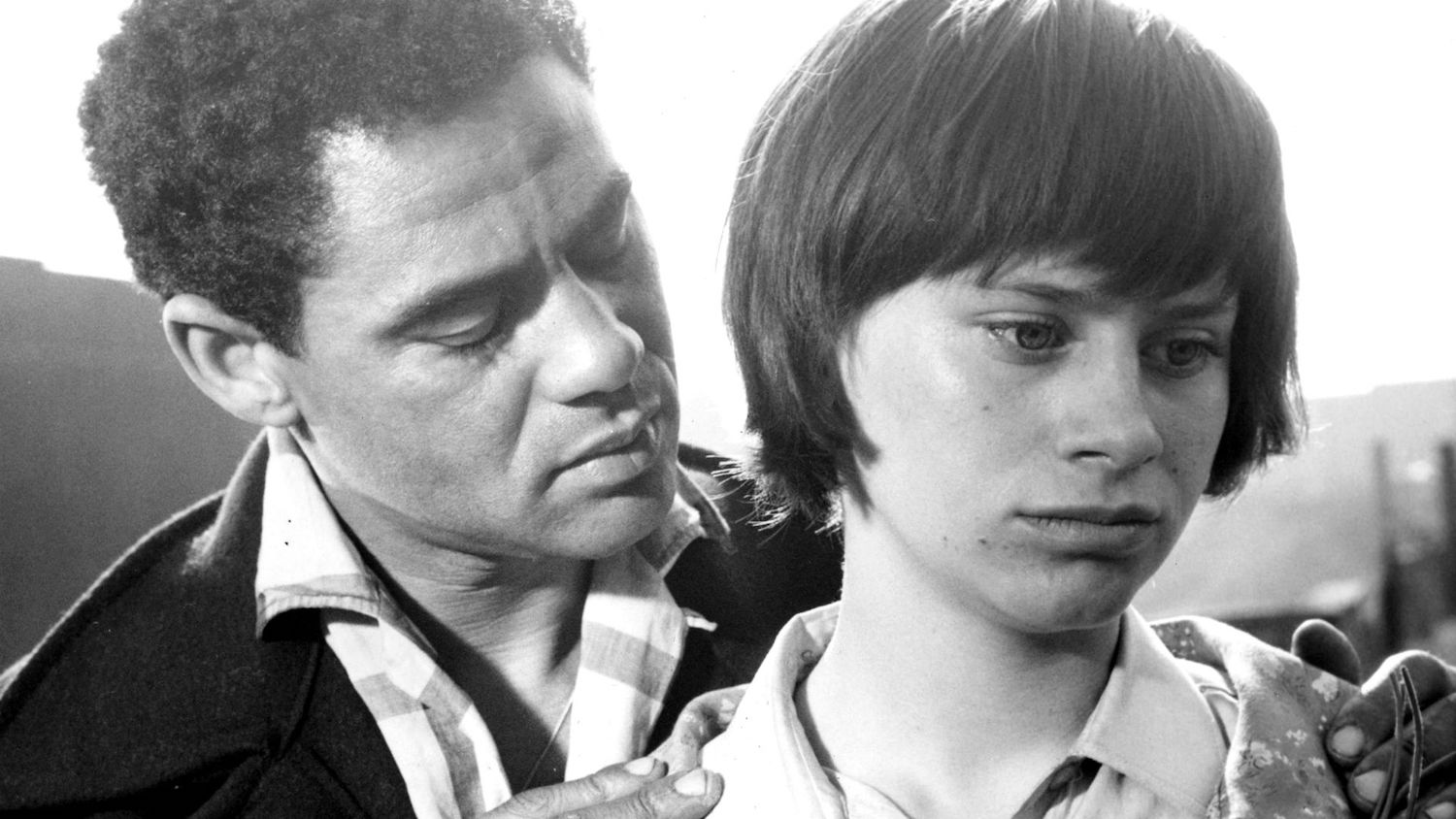 The BUF's policy of peace and appeasement in Europe, rather than anti-semitism at home, made Churchill consider Mosley a wartime threat, sending him, his family, and followers to internment camps. Churchill released Mosley in 1943, fearing that his failing health might make him a martyr and empower his followers. Although Moseley was under house arrest, almost immediately, Fascism was back on the streets. Moseley's influence waned, and he retired in 1945; the British League of Ex-Servicemen, led by Jeffrey Hamm, resurrected anti-semitism.
Though it may run counter to the popular narrative of the triumph over Hitler, fascism grew rapidly in Britain immediately following the Second World War. Fascist prisoners interned during the war began to reorganise their crippled movement, while a new presence of captured Nazi soldiers being released from prisoner-of-war camps and into British society prompted a far-right renaissance. Tribune: Remembering the 1943 Group
It's hard for us to reconcile the open and often violent anti-semitism of the decade, running parallel with news from Europe, the liberation of the camps, the Nuremberg Trials, and the founding of the state of Israel. The government, anxious to restore normal life and touting the proud British tradition of free speech, did not want to get involved, to the horror of Jewish servicemen returning home. The police would only become involved if property were damaged.
The 43 Group, formed in 1946 and named for the number of people attending its initial meeting, realized that they could not count on official protection for British Jews. They took matters into their own hands, infiltrated fascist groups, and met violence with violence, breaking up meetings, damaging equipment and publications, and generally creating chaos. More traditional segments of the Jewish population did not approve, including members of AJEX (Association of Jewish Ex-Servicemen), who advocated peaceful protest. Members of the 43 Group were mostly young and male (including hairdresser Vidal Sassoon, 17 at the time). They communicated details of meetings and activities by postcards penned by female members. Run by veterans of the Spanish Civil War and World War II, the organization operated on military lines, and undercover infiltration of fascist activities by men who "didn't look Jewish" frequently took place.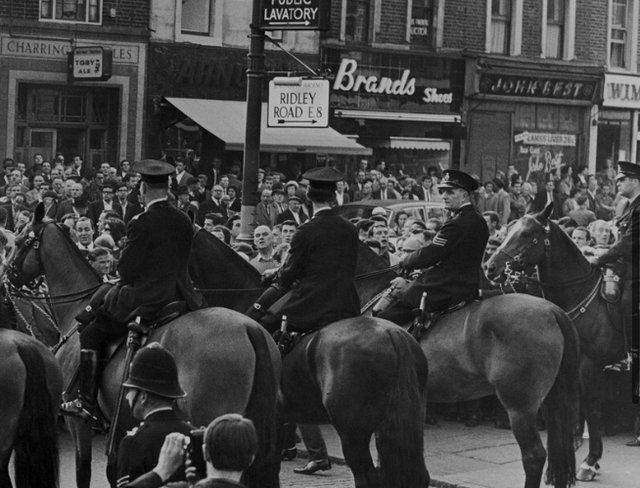 There was a surge in anti-Semitism in 1947 following the killing of British Mandate Forces in Israel, when the Battle of Ridley Road took place, in the area where a predominantly Jewish population lived. But by 1950, Moseley was out of the picture, having retired to France, and the 43 Group disbanded.
There have been Black immigrants in Britain for centuries (a fact still denied by some people to this day). However, beginning in 1948, Commonwealth workers from Jamaica and Trinidad and Tobago were invited to help rebuild Britain. Immigration continued for the next decade, with people from the Caribbean, India, Kenya, and South Africa making Britain their home. Grievances were inflamed by neo-Fascist propaganda generated by the White Defense League, founded by Colin Jordan, with headquarters in Notting Hill. Race riots took place in 1958 in Notting Hill, London, and Nottingham, especially as rebuilding slowed and unemployment began to rise.
Colin Jordan (1923–2009) was real and a truly nasty piece of work. He idolized Hitler, loved Nazi regalia and symbols, and both denied the Holocaust and complained it didn't go far enough. He came from a middle-class background and attended Sidney Sussex College, Cambridge, where he founded a Nationalist Club. He became a history teacher but lost his job after the Trafalgar Square rally in 1962, headed by the National Socialist Movement (NSM), which he'd founded that year. It proved to be the highlight of his career even though protestors greatly outnumbered NSM supporters and several of the organization's military-style Land Rovers were damaged.
The 62 Group (named for the year) was formed following the Trafalgar Square rally. It followed the structure and example of the 43 Group. The veterans of the 43 Group led a new generation, but generally, the organization was less left-wing, although they collaborated with other groups. In the mid-1960s when the NSM committed 34 arson attacks on Jewish buildings in London, it was thanks to the 62 Group's undercover work that the perpetrators were discovered. Jordan was sentenced to nine months in jail after undercover police observed him training his Spearhead Group. Unlike Vivien Epstein, they did not need to provide documentation.
The following year, Jordan married Francoise Dior of the Dior fashion empire. Their wedding included a charming ceremony where they exchanged blood over a copy of Mein Kampf. Immediately after, in sight of the ruins of Coventry Cathedral (bombed during World War II and which still stand next to the modern rebuild), he gave a Nazi salute. And then, his career ended:
In 1975, Jordan was fined for stealing three pairs of red knickers from Tesco, which did little to boost his credibility. He passed on the BM leadership to Michael McLaughlin, a Liverpool milkman. The Guardian, Obituary
He continued to dabble in politics, running for election to Parliament several times with miserable numbers, disrupting Labour Party meetings, and distributing racist posters and stickers at local elections. Under the 1965 Race Relations Act, he was imprisoned again for distributing material likely to cause racial hatred and charged under the Public Order Act for publishing an anti-immigration leaflet. He reorganized the NSM as the British Movement (BM); however, he allowed members to defect to the terrorist National Socialist Group, which planned to assassinate then Prime Minister Harold Wilson and was disbanded when the plot was discovered.
For the rest of his life, he continued as a true believer, writing several books of fiction and generally making a nuisance of himself, in and out of court. The 62 Group disbanded in 1977, when the Anti Nazi League was founded.
More to read: 
The British Jews Who Fought PostWar Fascism on London Streets. 
Ridley Road: The Real Story of the Jewish Anti-Fascist Group in 1960s London.
The 1960s, The Decade that Shook Britain.
---
By
for on May 25th, 2022
More to Love from Telly Visions