By
for on December 23rd, 2022
5 Best British PBS Shows of 2022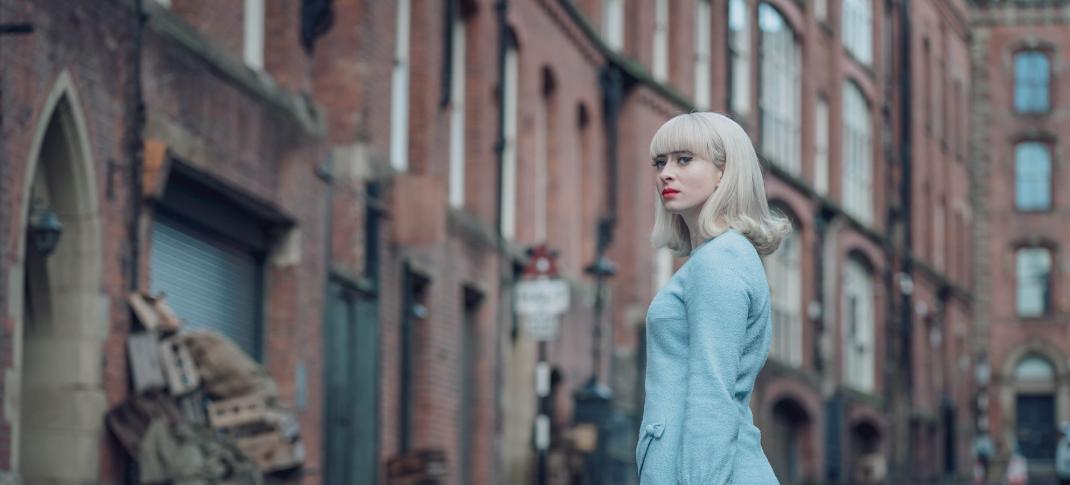 The phrase "Peak TV" was first coined in 2014 during a Television Critics Association panel with FX head John Landgraff. He used the term to refer to the growing slate of high-end TV shows. However, since then, the proliferation of streaming services and the gaping maw of content have driven it to mean the simply overwhelming amount of series arriving daily. PBS had its own "Peak TV" year in 2022, after the pandemic-induced light schedule of 2021 with 14 British shows from Masterpiece, Walter's Choice, and PBS. But life is short, and Peak TV is vast, so let's highlight the best of the bunch.
The sheer volume means that some shows that would have in other years made this list had to take a backseat for one reason or another. In another year, for instance, we could have overlooked Grantchester's abrupt marriage ending, for example, or highlighted COBRA for the sheer bonkers madness of furniture chewing it provides. We're also sorry that neither Miss Scarlet Season 2 nor Sanditon's return made the cut. The former felt too much like one half of a season that continued into Season 3 (ineligible despite arriving early on PBS Passport). As for the latter, let's hope Charlotte's suitors improve in the final round, shall we?
Here are the top five shows of 2022 that did make our list.
This was a photo finish, but the absence of Unforgotten, the show Nicola Walker exited to star in this one, helped along Annika's debut. While those who aren't into mysteries might not have loved this show so much, the sturdy mystery construction, the emotional mess that is the titular main character, and the silliness of the pretentious literary corollaries (which the show itself had the intelligence to poke fun at itself for), is the stuff that long-running PBS mysteries are made of. Add in that twist the show managed to avoid telegraphing, and fans are eager to see where Season 2 goes.
Stream Now
Annika
Nicola Walker (Unforgotten) stars as DI Annika Strandhed who juggles cases and a daughter.
Image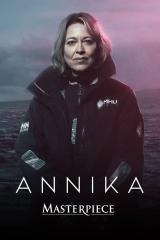 4. Around The World In 80 Days
A genuine surprise for the PBS crowd, Around The World In 80 Days, the action-adventure series based on the Jules Verne novel of the same name, was far better than it had any right to be. PBS isn't a channel known for shows where the cast spends multiple episodes running away from CGI explosions. However, this adaptation, headed up by David Tennant with co-stars Ibrahim Koma and Leonie Benesch, really worked as part of the winter lineup. The season ended on a cliffhanger suggesting a 20,000 Leagues Under The Sea continuation, but with no sign of one, fans will have to hope there's more action in PBS' future.
Stream Now
Around the World in 80 Days
David Tennant stars in a new adaptation of Jules Verne's classic adventure novel.
Image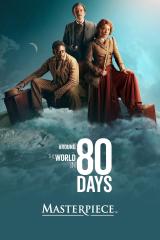 A four-part period piece focusing on the rarely-covered rise of neo-nazis in the 1960s-era U.K., Ridley Road was everything a good PBS drama should be. It was an adaptation of a novel people should be more aware of, highlighted a forgotten piece of history that shouldn't be left to the wayside, and was politically relevant to current events without directly addressing them. This story of the 62 Group might have been more of a subplot to the overarching story of a sheltered suburban girl who was stronger than she knew, but that doesn't make this feminist tale any less worth watching.
Stream Now
Ridley Road
A Jewish spy fights for her life in a spellbinding new miniseries from MASTERPIECE.
Image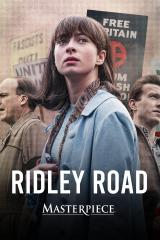 2. All Creatures Great & Small Season 2
Of all the series that debuted in 2020 and 2021 that came back with a second season, only All Creatures Great & Small made the list of greats this season. The series changed when it filmed from fall to spring, giving viewers shows of a different time of year in the Yorkshire Dales and baby animals of every stripe. The series also expanded from its love of saving cows and sows to including baby pigs, sheep of all ages, and a few chickens. Add in the blossoming romance of James and Helen and the impending World War, and Season 3 will be a highlight of 2023.
Stream Now
All Creatures Great And Small
James Herriot's adventures as a veterinarian in 1930's Yorkshire get a new TV adaptation.
Image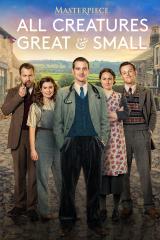 Every so often, a mystery series comes along that is so much more than the sum of its parts. Magpie Murders, Andrew Horowitz's adaptation of his own novel of the same name, was a TV series adaptation of a mystery novel within a TV series adaptation of a mystery novel, no small feat. It was also a meta-commentary on both mystery novels and why we read them interlaced with mystery series and why we watch them. Add in a stellar cast led by Lesley Manville (the series was part of the heart of the Manvillaissance), and this was the best show PBS debuted in 2022. 
Stream Now
Magpie Murders
A mystery author dies and a search for a missing chapter in his new book leads to murder.
Image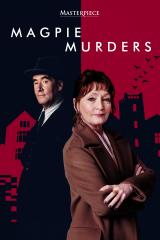 ---
By
for on December 23rd, 2022
More to Love from Telly Visions