By
for on October 30th, 2014
Watch: 'The Fall' Season 2 Full Trailer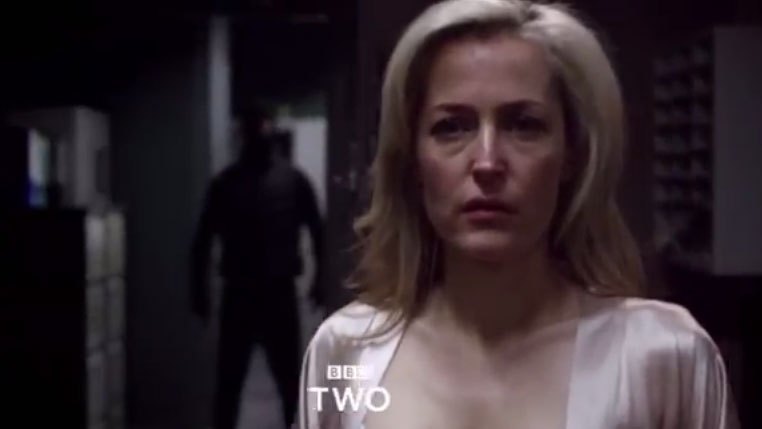 The first full trailer for the highly anticipated second season of uber-creepy serial killer drama
The Fall
has been released by BBC Two and, surprise, the show doesn't look like it's going to get any warmer or fuzzier as the story goes on.
The Fall stars Gillian Anderson (of The X-Files fame) and Jamie Dornan (of soon to be 50 Shades of Grey fame) and tells the story of DSI Stella Gibson, a hard, but talented detective who is on the trail of a serial murderer who's been targeting young professional women. However, thanks to the twist that makes this show more interesting than your average procedural, we already know that the killer is Paul Spector (Dornan), an unassuming everyman with a charming wife and family at home. (Dornan got a BAFTA nomination for his work in this role, which is both disturbing and sympathetic in turns.)
And (spoiler alert) by the end of the first season, DSI Gibson has a pretty good idea who Paul is, too. Season 2 will pick up where we left off, with Paul having fled town with his family in tow after narrowly avoiding capture. As the investigation centers on the missing Paul, he goes further into disrupting Gibson's personal life. Oh and Merlin's Colin Morgan will also show up for a large chunk of the season as Tom Anderson, an officer working alongside Gibson. 
Unlike the first teaser spot, which featured a creepy super imposed shot of Dornan's Paul basically stalking Stella Gibson as though he's plotting to kill her, this new clip seems to actually feature footage from the new season. Gibson's investigation seems to be officially zeroing in on Paul, specifically, who has some creepy thoughts to share via voiceover about how the world is just full of suffering isn't it. Yikes. 
Watch for yourselves below: 
Series 2 of The Fall is scheduled to broadcast in the UK this November. Series 1 was actually released to stream on Netflix in the US concurrently with its UK airing (where it was BBC Two's most popular drama in eight years). There's every reason to hope that Series 2 will have a similar sort of broadcast arrangement. (Please?). You can still stream Series 1 of The Fall on Netflix here if you need to catch up.
Are you looking forward to more of The Fall?   
---
By
for on October 30th, 2014
More to Love from Telly Visions