By
for on January 4th, 2022
(Sort of) British Actresses You Should Know: Gillian Anderson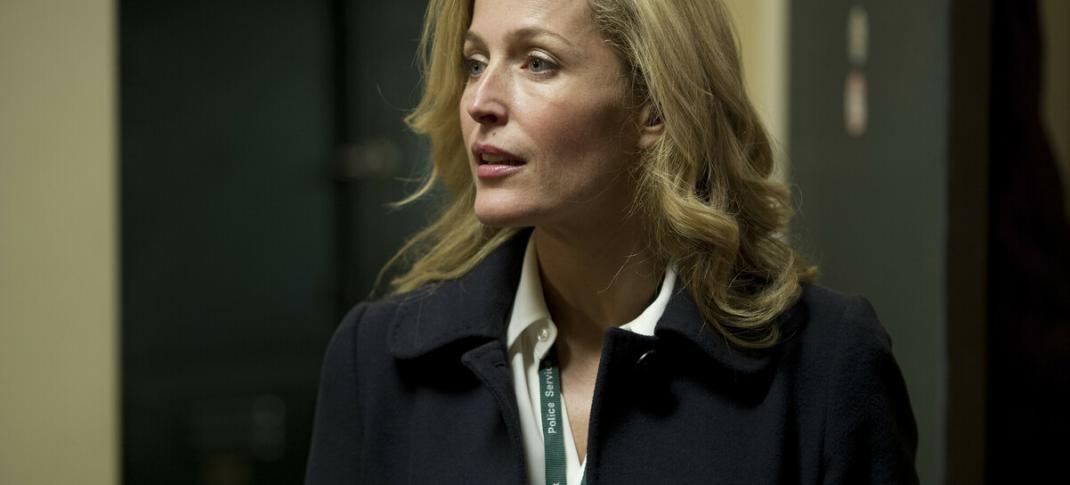 You're not mistaken if you think you've been seeing a lot of actress Gillian Anderson on your screens over the past few years. Viewers have watched her portray a wide range of characters,  transforming from contemporary figures like a sex therapist to historical ones such as the first female Prime Minister of the U.K. Yet, despite the variety of roles on her resume, most of her roles have one specific thing in common: A British accent. But how is it that an actress automatically recognized as the star of an American TV cult classic has been snagging so many British roles? 
After all, Anderson first achieved pop-culture fame as skeptical FBI agent Dana Scully in the popular 1990's science-fiction drama series, The X-Files. She brought home an Emmy and a Golden Globe for her performance in that role, and it's what she's probably most frequently remembered for. 
But Anderson is also bidialectal, which means she's able to fluently switch between two dialects of the same language. The Chicago-born actress spent almost a decade living in Britain with her family when she was young, before returning to the U.S. at the age of eleven.  Spending ample time in both countries has allowed her to transition seamlessly between the two accents when needed. London has also been the actress's home for the past twenty years - over half of her credits during that time have been in British productions. (Does that make her an honorary Brit? Yes, at least for the purposes of this list.) And it's an assortment of those roles that we'll focus on in this profile 
Bleak House
In this 2005 BBC TV adaptation of the classic Charles Dickens novel, Anderson plays Lady Honoria Deadlock, a wealthy woman with a secret past she had kept from everyone, including her baronet husband.
Her performance as a disgraced aristocrat was recognized with both an Emmy for Best Actress in Mini-Series or Motion Picture Made for Television and a BAFTA nomination.
Johnny English Reborn
Anderson takes on a comedy role in Rowan Atkinson's second 007 parody film from 2011. She plays the director of MI7, Pamela Thornton (a.k.a. Pegasus) who has called English back into service to investigate an assassination plot and possibly repair his reputation. If he doesn't kill her mother first, that is…
Great Expectations 
In another BBC miniseries adaptation of Dickens classic - this one from 2012 - Anderson portrays one of the author's most famous female characters - the ghostly, bitter spinster, Miss Havisham. This version co-starred Vanessa Kirby, Douglas Booth, and David Suchet among others.
The Fall 
In the critically acclaimed 2013 drama The Fall, Anderson takes on another law enforcement role. DSI Stella Gibson, a London Metropolitan Police officer who is called to Belfast to review a stalled murder investigation.
Experienced in the psychology behind sexually motivated crimes, Stella quickly discovers links to two other recent murders in the area and engages in a cat and mouse chase with the killer (Jamie Dornan).
Viceroy's House
This 2017 historical fiction film stars Downton Abbey's Hugh Bonneville as Lord Dickie Mountbatten (yes, Prince Philip's uncle) who, as the final Viceroy of India, was put in charge of overseeing the dissolution of the British Raj.
Anderson plays his strong-willed wife Lady Edwina Mountbatten. A reputed love affair between Edwina and India's first prime minister, Nehru, had to be omitted because it would have upset the government.
Crooked House 
Anderson features prominently in the ensemble of this lesser-known Agatha Christie mystery set in the 1940's – perhaps because there's no Poirot, no Marple. Her character, fading theater actress Magda West, becomes one of many possible suspects when it's discovered her murdered father-in-law had refused to fund a movie project for her.
Sex Education
This popular Netflix dramedy (which has just been renewed for a fourth season) centers around Otis Milburn (Asa Butterfield), a secondary school student with the embarrassing dilemma of having a sex therapist for a mother. Anderson, of course, plays his mum, Jean Milburn. Otis teams up with a classmate to operate an underground sex therapy clinic at school, as one does.
The Crown
The fourth season of Netflix's perennial award-winning Royal Family drama The Crown focused on two new women struggling to fit into their roles – the beloved Princess Diana and the polarizing Prime Minister Margaret Thatcher, masterfully portrayed by Ms. Anderson.
Her performance as an unwavering, steely politician brought more hardware her way in 2021- Best Supporting Actress trophies at both the Emmys and Golden Globes.
The Great
Anderson made a big splash this year in her guest role as Empress Catherine's mother, Joanna. Though this Hulu biographical dramedy is set in Russia and Catherine's family are French-speaking Poles, most of the actors in The Great use British accents, so I put this one in. I'm so confused!
Of course, this list doesn't touch on every performance on Ms. Anderson's CV. But I hope you find it a nice sampling of her UK-based work. (Also for our local viewers, it can serve as a teaser for the WETA UK broadcast of The Fall beginning January 8th.) Do you have a favorite Gillian Anderson character? Please share your thoughts in the comments!
---
By
for on January 4th, 2022
More to Love from Telly Visions