By
for on January 6th, 2016
Watch: Claire Foy and Matt Smith in Trailer for Netflix's 'The Crown'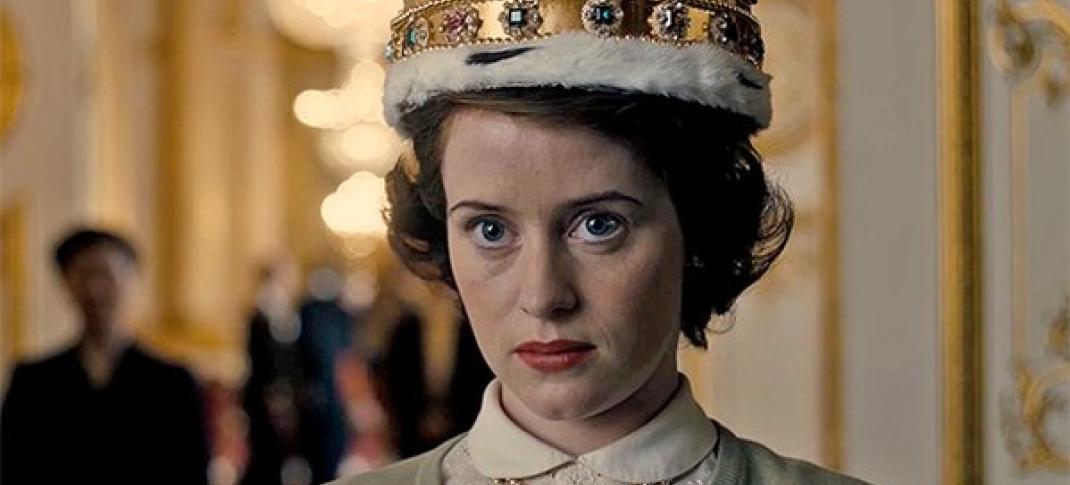 Netflix has dropped the first trailer for its star-studded new period drama The Crown and Anglophiles everywhere should basically start preparing themselves now for the inevitable binge-watching weekend we're all going to indulge in once this is released.
Wow.
The ten-episode drama is based on Peter Morgan's award-winning play The Audience – the stage version of which netted star Helen Mirren both the Olivier and Tony for Best Actress for her performance as Queen Elizabeth II. The play used the weekly meetings (an audience) between the Queen and her prime ministers as a framework to tell the story of her life.
Wolf Hall's Claire Foy stars as the 25-year old Elizabeth as she prepares to assume the crown.  The series will tell the story of the early years of her reign, when she is first faced with the prospect of leading the monarchy (and England itself) into a new era.
She's joined by Doctor Who's Matt Smith as Philip, Duke of Edinburgh and John Lithgow as Elizabeth's first Prime Minister, Winston Churchill.  Other notable cast members include Dame Eileen Atkins, Jared Harris, Vanessa Kirby and Victoria Hamilton.
The online streaming service is best known for buzzy dramas such as House of Cards and superhero properties like Daredevil and Jessica Jones, but seems to be really pulling out all the stops here.  They're shelling out somewhere in the neighborhood of $150 million to make this series, and it certainly shows, if the sumptuous sets and costumes, as well as the large and very A-list cast are any indication. 
Watch the trailer below: 
So that super feminist scene where Elizabeth tells Philip she's his queen as well as his wife, and refuses to excuse him from bowing to her is basically instantly iconic, right?
The stage version of this story moved back and forth through time, which required Mirren to play Queen Elizabeth at different points in her life, from her ascension in 1952 to the present day.  Early reports on this Netflix version indicated that the original plan was for each season of The Crown to cover a different decade of the Queen's reign. (Though it's only been greenlit for a single season at this point, so here's hoping it does well.)
Now, whether that means Foy and Smith continue on as the Queen and Prince Philip wearing various levels of aging makeup as the show goes on or that the roles would be recast as the characters age is unclear. It's possible we should all be crossing our fingers for Mirren to put the crown on one last time. (Though I doubt that would actually happen since she's already done two separate runs of the play this is based on. But it's sure fun to think about though.)
Either way, Foy played a fantastic Anne Boleyn in Wolf Hall, so it'll be great to watch her take on another British monarch in this. And what an interesting post-Doctor Who role for Smith. Ugh, I'm so stupidly excited for this.
The Crown will premiere on Netflix later in 2016.
Thoughts? 
---
By
for on January 6th, 2016
More to Love from Telly Visions