By
for on March 23rd, 2023
Suranne Jones Thriller 'Vigil' Adds Romola Garai and Eight More to Season 2 Cast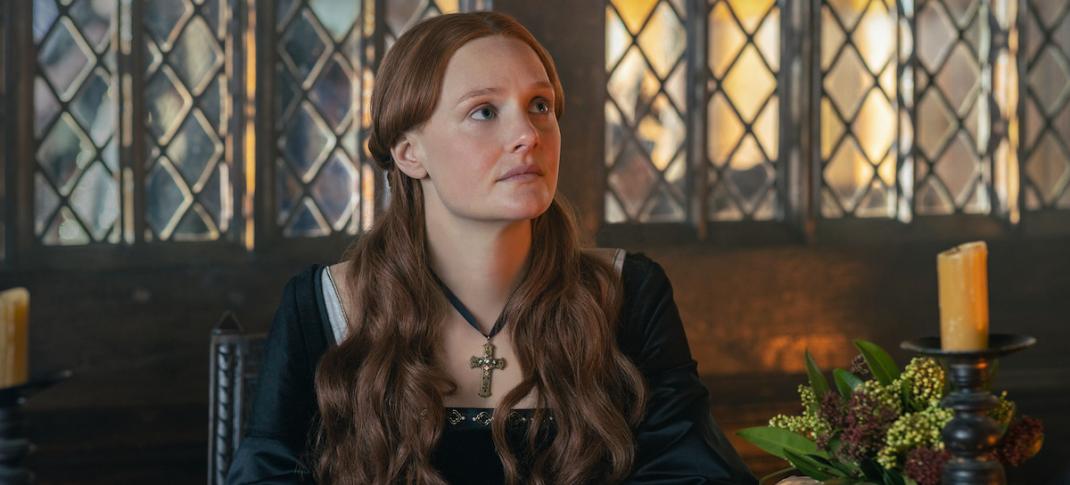 Nearly a year after its Season 2 renewal was announced, production is finally beginning to get underway on the highly-anticipated new season of Vigil. 
Vigil stars Suranne Jones as Detective Chief Inspector Amy Silva, who, during the series's first season, was sent onboard a nuclear-powered British submarine in order to find answers about the suspicious death of a crew member. Season 2 will see her take to the sky — metaphorically speaking at least. She and partner Kirsten Longacre (Rose Leslie) will be sent into the world of the British air force on a brand new investigation.
Following multiple unexplained fatalities at a Scottish military facility, Silva and Longacre are tasked with uncovering the cause. Entering the hostile and closed ranks of the air force, the pair must face the deadly warfare of tomorrow as they fight for their own future.
But the setting isn't the only thing that's changing. An array of new faces is joining the series' ensemble for Season 2, including Romola Garai (Becoming Elizabeth), Dougray Scott (Crime), Amir El-Masry (Rogue Heroes), David Elliot (Bulletproof), Chris Jenks  (Karen Pirie), Tommy Sim'aan (The Midwich Cuckoos), Oscar Salem (House of the Dragon), Jonathan Ajayi (Noughts + Crosses) and newcomer Hiba Medina, all playing key roles across Season 2's six episodes.
"I'm thrilled to be joining the Vigil team again and continuing our story, "Jones said in a statement. "We have brilliant new scripts and some amazing additions to the cast. Buckle up. It's quite a ride." 
The first season of Vigil was the BBC's most-watched new drama launch since the premiere of the smash hit Bodyguard in 2018, attracting over 13 million viewers and landing a BAFTA nomination for Best Drama Series. The series's arrival in the U.S. was considerably more muted, and the show landed on the streaming service Peacock with little fanfare. (Or much in the way of promotion.) Here's hoping that will change with the second season. 
"It's a huge privilege to be welcomed in as a part of Vigil series two and to be playing such a layered, complex character," Garai added. "I can only hope to do justice to the show's continued fascinating, challenging, and thrilling storytelling."
Filming on Season 2 is set to begin later this Spring in Scotland and Morocco. There's no word yet on when we might be likely to see it on our screens, but it seems unlikely to arrive before late 2023 or early 2024.
---
By
for on March 23rd, 2023
More to Love from Telly Visions