By
for on July 19th, 2022
'Gentleman Jack' Creator Hints That All Hope is Not Lost for a Third Season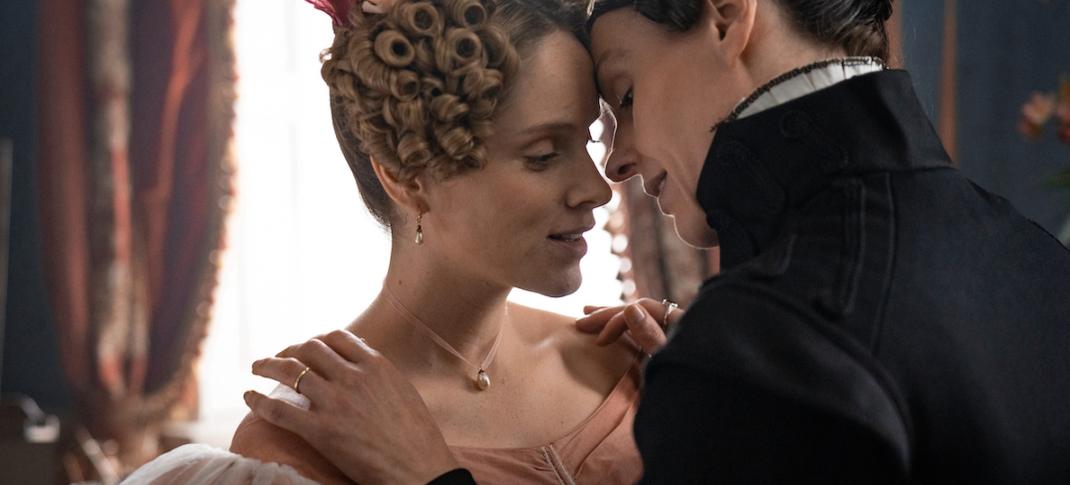 The news that premium cable network HBO had decided not to greenlight a third season of the period drama Gentleman Jack came as a shock to many, given the series' almost universal critical acclaim, prestige feel, and uber-talented cast. And yet, the impending behind-the-scenes shakeups thanks to the recenter merger between Warner Brothers (who owns HBO) and Discovery in combination with the lower ratings a three-year hiatus is always likely to bring seemed to spell the death knell for the show, and its cancellation was announced in early July.
Or was it? While it's true that HBO has decided not to pursue a Season 3, that doesn't mean we won't get one. At least according to series creator Sally Wainwright. After all, Gentleman Jack was a co-production between HBO and the BBC, which means HBO's decision isn't technically the final word on Anne Lister's fate. Or, at least, it might not be, if Wainwright has anything to do with it.
"It's been a bit of a surprise really because it's been doing really well, certainly in this country," Wainwright told the Radio Times. "We were ready to go again, the BBC certainly [is] up for going again. I think if HBO had been up for it, there'd have been no question."
But according to the series creator, the BBC likely "wouldn't want to continue with it without it having the same production values," which means finding another funding partner is going to be necessary for any sort of Season 3 to exist, likely a streamer with the sort of deep pockets and prestige interest that could perhaps rival an HBO's. (Looking at you, Apple. Or Amazon. Just saying.)
"I think all those other options are being explored at the minute given that there is a desire to go on with it amongst quite a lot of people – the BBC, Lookout Point, myself," Wainwright said "It's been a very successful show in all areas for them – it's had fantastic reviews, it's had a very respectable audience and on top of that it's had an impact on the community of gay women, We have the most extraordinary fanbase."
Gentleman Jack, which initially premiered in 2019, starred Suranne Jones (Vigil) as Anne Lister, the 19th-century British landowner, intellectual, businesswoman, and prolific diarist who wrote extensive coded entries about her sexual trysts and relationships with women. Season 1 follows the story of Lister's love affair with neighboring heiress Ann Walker (Sophie Rundle), as well as her efforts to rebuild her ancestral home and revitalize the family coal mines.
Season 2 saw the two women set up house together at Shibden Hall as wife and wife, determined to combine their estates and become an early nineteenth-century power couple. 
"I have never been involved in a show that has made such a huge impact and touched my heart like this one has," Jones wrote on Instagram when the cancellation was first announced. "It wasn't always the easiest job I've had… but it was always worth it to see the response it got." 
Seasons 1 and 2 of Gentleman Jack are currently streaming on HBO Max.
---
By
for on July 19th, 2022
More to Love from Telly Visions