By
for on August 18th, 2023
Toronto Film Festival to Premiere UK Productions 'One Life' & 'Alice & Jack'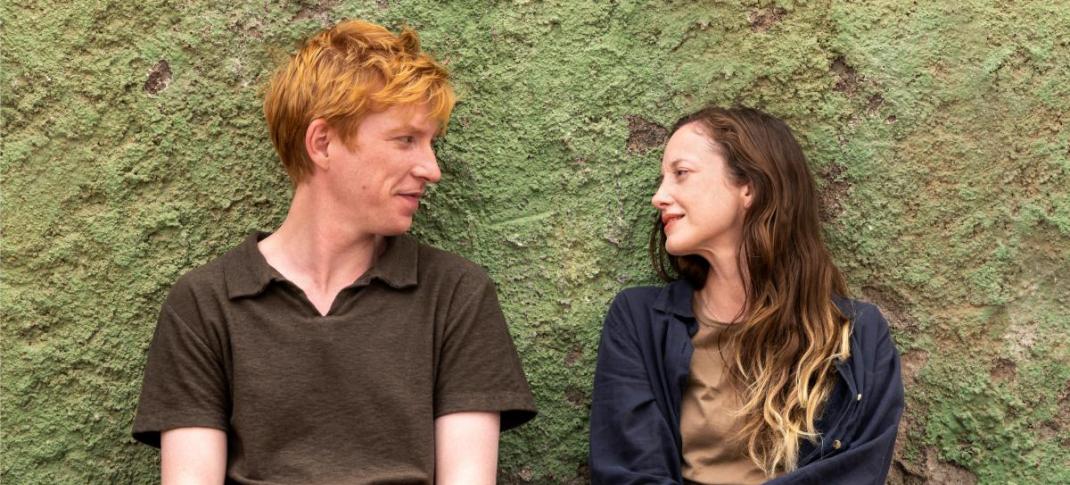 As of this writing, the WGA and SAG-AFTRA strikes are ongoing, but awards season is still on, with hopes that by the time the red carpets roll out in January 2024, there will be stars to walk them. The unofficial kick-off of awards season begins with the back-to-back international film festivals in Venice and Toronto (the latter commonly referred to as TIFF), where many hopefuls roll out their initial screenings in hopes of impressing critics. Since the advent of prestige TV, this has also become true for a particular type of TV series, to the point that TIFF has a "Primetime" lineup, which this year will include Channel 4's Alice & Jack, arriving alongside highly-anticipated films like One Life.
Alice & Jack certainly has a resume built for awards season. The series, which comes from Fremantle with production funding via Groundswell Productions, Me + You Productions, and De Maio Entertainment, stars Domhnall Gleeson (son of Brendan Gleeson and best known for the Star Wars franchise, but also a slew of Indie credits) as Jack, His co-star is Andrea Riseborough, who made waves over her out-of-nowhere nomination for To Leslie at the 2023 Oscars, plays Alice, in this contemporary set love-story. Gleeson and Riseborough are producers on the project, and the series is expected to angle for BAFTAs and Golden Globes.
However, TV series are still an outlier at these festivals; movies are front and center. The biggest title coming to TIFF out of the U.K. is One Life, a biopic of British humanitarian Nicholas Winton. Winton is famous for smuggling Jewish children from Europe before World War II. The film sports an all-star cast; Anthony Hopkins (King Lear) plays the elder version of Winton, and Johnny Flynn (Emma) the younger version. Helena Bonham Carter (The Crown) plays his mother, Babi, with Lena Olin (The Reader) as his wife, Grete. Other co-stars include Jonathan Pryce (Game of Thrones), Romola Garai (Becoming Elizabeth), Alex Sharp (Living), and Samantha Spiro (Sex Education).
TIFF also has U.K. films featuring actors on the other side of the camera. North Star, formerly known as My Mother's Wedding, is Kristen Scott Thomas' directorial debut about three sisters attending the wedding of twice-widowed mother, Diana (Scott Thomas). Scarlett Johansson (Marriage Story) co-stars alongside Sienna Miller (Anatomy of a Scandal), Emily Beecham (The Pursuit of Love), Mark Stanley (Sanditon), and James Fleet (The Lost King). Close to You also brings actor Elliot Page (The Umbrella Academy) behind the camera; he co-conceived the Canadian-U.K. film with British director Dominic Savage (The Secrets).
And though they are technically American productions from Netflix and international casts, Steven Knight's All The Light We Cannot See and David Yates' Pain Hustlers also rate mentioning. The former, a TV series based on the World War I set-novel, co-stars Hugh Laurie (Roadkill) and Marion Bailey (Persuasion). The latter, a film, stars Emily Blunt (The English) as Liza Drake in a fictionalized take on the opioid scandal, which has already spawned two series this year that dramatized the actual events, Hulu's Dope Sick and Netflix's Painkiller.
The 2023 Toronto Film Festival runs from September 7-17, 2023. Pain Hustlers arrives in theaters on Friday, October 27, and streaming on Netflix to follow; All The Light We Cannot See debuts with all episodes on Friday, November 2. Alice & Jack, One Life, North Star, and Close to You are all expected to land release dates in the U.S. before the end of 2023.
---
By
for on August 18th, 2023
More to Love from Telly Visions