By
for on March 27th, 2021
Tom Hiddleston Joins the Cast of AppleTV+ Drama 'The Essex Serpent'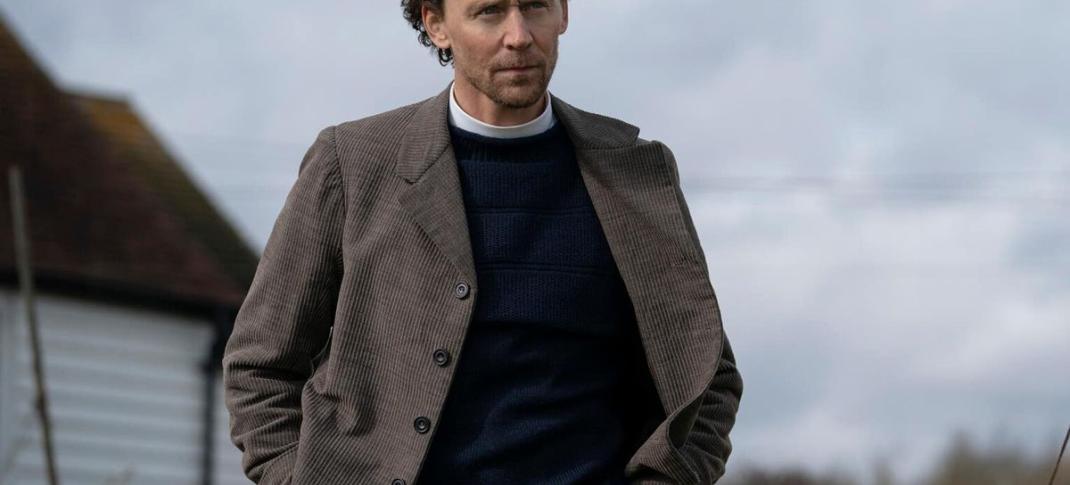 Tom Hiddleston has been tapped to play the male lead in Apple TV+'s upcoming adaptation of Sarah Perry's 2016 historical novel The Essex Serpent. And, while impressive, this isn't the only big casting news recently announced about the series: The show has also swapped leading ladies.
Originally announced as starring Kiera Knightley, The Essex Serpent will now serve as the first post-Homeland vehicle for award-winning actress Claire Danes, who will take over the role of Cora. Hiddleston will play Will Ransome, the trusted leader of a small rural community. A first look at Hiddleston in the series can be seen above.
Set in 1893, the story follows the newly widowed Cora, who, having fortuitously escaped an abusive marriage by way of her husband's death, relocates from bustling Victorian London to the village of Aldwinter in Essex. Upon arriving, she learns of an intriguing local legend that claims a fearsome creature known as the Essex Serpent is said to have returned after 300 years and is once again roaming the marshes and killing people. As Cora is something of an amateur naturalist, she's fascinated and convinced that this supposedly magical sea beast is some sort of previously undiscovered species.
The story is, of course, more complicated than it first appears on the surface, involving everything from wide-ranging philosophical debates to dark and deeply repressed urges and if there's a monster in this tale, it may not be a snake at all. 
Hiddleston is probably best known for his role as the trickster god Loki in the Marvel Cinematic Universe but he has appeared in many roles of interest to Anglophiles, including The Night Manager, The Hollow Crown, War Horse, Wallander, and Cranford. 
The Essex Serpent is another in a recent line of U.K. dramas heading to the Apple streaming platform, such as Slow Horses starring Gary Oldman and Suspicion - itself a remake of an Israeli drama - starring Uma Thurman.
Have you read The Essex Serpent? Do you think it is the sort of story that could work as a TV series? Let's discuss in the comments.
---
By
for on March 27th, 2021