By
for on July 1st, 2022
'The Time Traveler's Wife' Canceled After a Single Season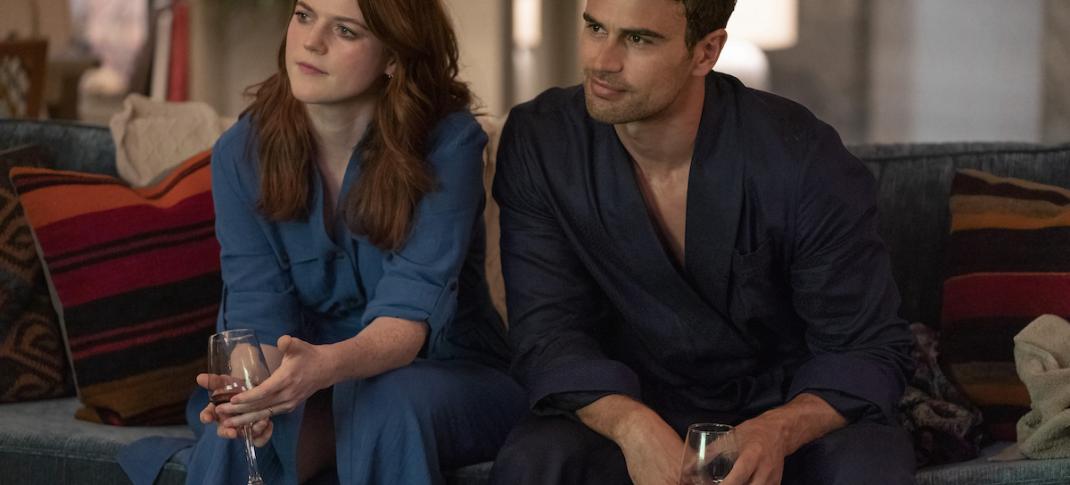 Time has indeed run out for The Time Traveler's Wife. HBO has announced that their prestige adaptation of Audrey Niffenegger's best-selling novel will not be getting a Season 2, news that likely comes as a major disappointment to some given that its supposedly "limited" first season was so very obviously angling for a return. 
The six-episode series starred Theo James (Sanditon) as Henry DeTamble, a man with a rare genetic disorder that causes him to travel through time at random moments, and Rose Leslie (Game of Thrones) as his wife Clare, forced to try and live a linear life alongside him.  Their relationship is messy, romantic, and fairly controversial---Henry first meets Clare when she is just six years old, and though the show tries its best to deal with both the ick factor of that first meeting and the fact that Clare often only seems to exist to help Henry become his best self, it's not particularly successful at either. (In fact, Clare has even less agency and interiority here than she did in the novel, which may be why the show failed to really hook female viewers.)
The series was not particularly well received by critics, scoring just 34% approval rating on Rotten Tomatoes. The HBO adaptation is the second failed attempt to bring this story to the screen following a 2009 feature film starring Rachel McAdams and Eric Bana which was also critically panned. 
Sherlock creator Steven Moffat, who has long named Niffenegger's book a favorite, wrote all six episodes of the series. His affection for Niffenegger's work is well-known and he told several iterations of similar love stories that take place out of sequence and across time during his years on Doctor Who. (You could make a decent argument that the Doctor and River Song are simply Henry and Clare on a slightly more equal emotional and technological footing.)
"Though HBO will not be moving forward with a second season of The Time Traveler's Wife​​​​​, it was our privilege to partner with master storytellers Steven Moffat and David Nutter," an HBO spokesperson said in a statement. "We are so grateful for their passion, hard work, and care for adapting this beloved book. We also thank Theo and Rose, and the rest of our brilliant cast for their heartfelt performances, which completely captivated audiences."
On the plus side, despite the fact that the series left out some fairly key elements of Niffenegger's novel (like the existence of Henry and Clare's time-traveling daughter) and doesn't include the book's original ending, Season 1 does wrap up at a moment that feels like a natural endpoint and at least suggests some amount of closure, with Henry and Clare's wedding.
The Time Traveler's Wife is currently streaming on HBO Max.
---
By
for on July 1st, 2022
More to Love from Telly Visions