By
for on February 17th, 2022
HBO's 'The Time Traveler's Wife' Images Are Romantic In Any Timeline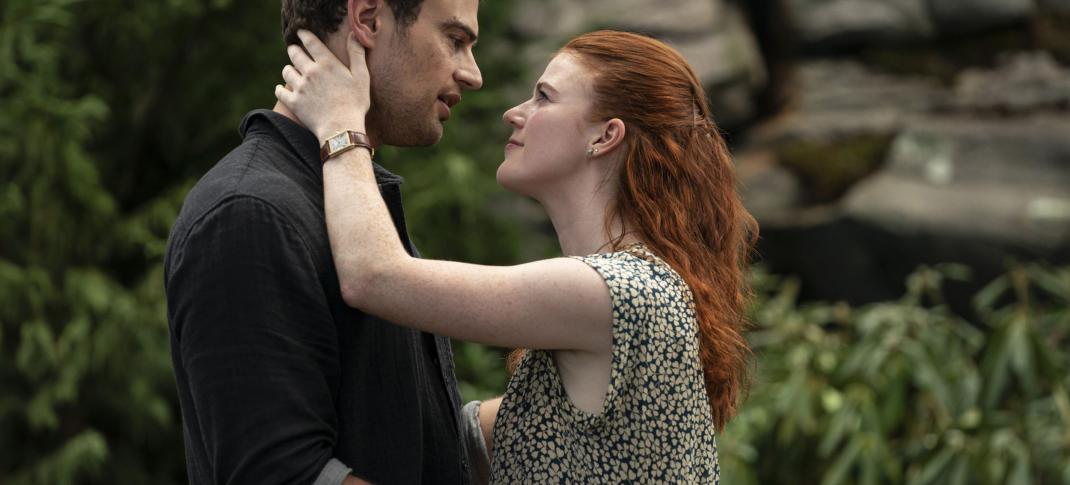 There was a time when time travel and interwoven out-of-sequence storytelling spanning decades was the province of science fiction, dominated by series such as Doctor Who and Star Trek. But with the rise of prestige TV and in media res openings, twisted timelines have become almost de rigueur, from broadcast TV's This Is Us flitting through the generations to Showtime's Yellowjackets dual timeline storytelling. (And let's not even get into that whole multiverse thing at Marvel.) But one of the gold standards for including it in the romance genre is Audrey Niffenegger's The Time Traveler's Wife, the TV adaptation of which is heading to HBO later this spring.
The project comes from Steven Moffat, known for relationship-driven stories like Coupling and twisty time travel adventures on Doctor Who. At the Television Critics Association press tour panel for the upcoming series, Moffat admitted he'd been in love with the story since first reading it, even using the idea to write one of his best Doctor Who stories, Season 2's "The Girl In The Fireplace." Moffat said he was drawn to the novel when he first read it because "what is brilliant and thrilling about the interaction of time travel and a love story here is it makes the most common phenomenon of a completely happy marriage interesting again."
I mean, love stories tend to end at the altar, or love movies do. A romance movie ends at the altar, or they start with the divorce. We never do the bit where people are perfectly happy with each other for decades because it seems like an undramatic thing, in a way. By scrambling it all up and by constantly reminding you that love is inextricably linked to loss — which is a cheery thought for you all — you make this very common phenomenon of the happy marriage interesting, thrilling, and full of tension and tragedy, as well as joy and happiness.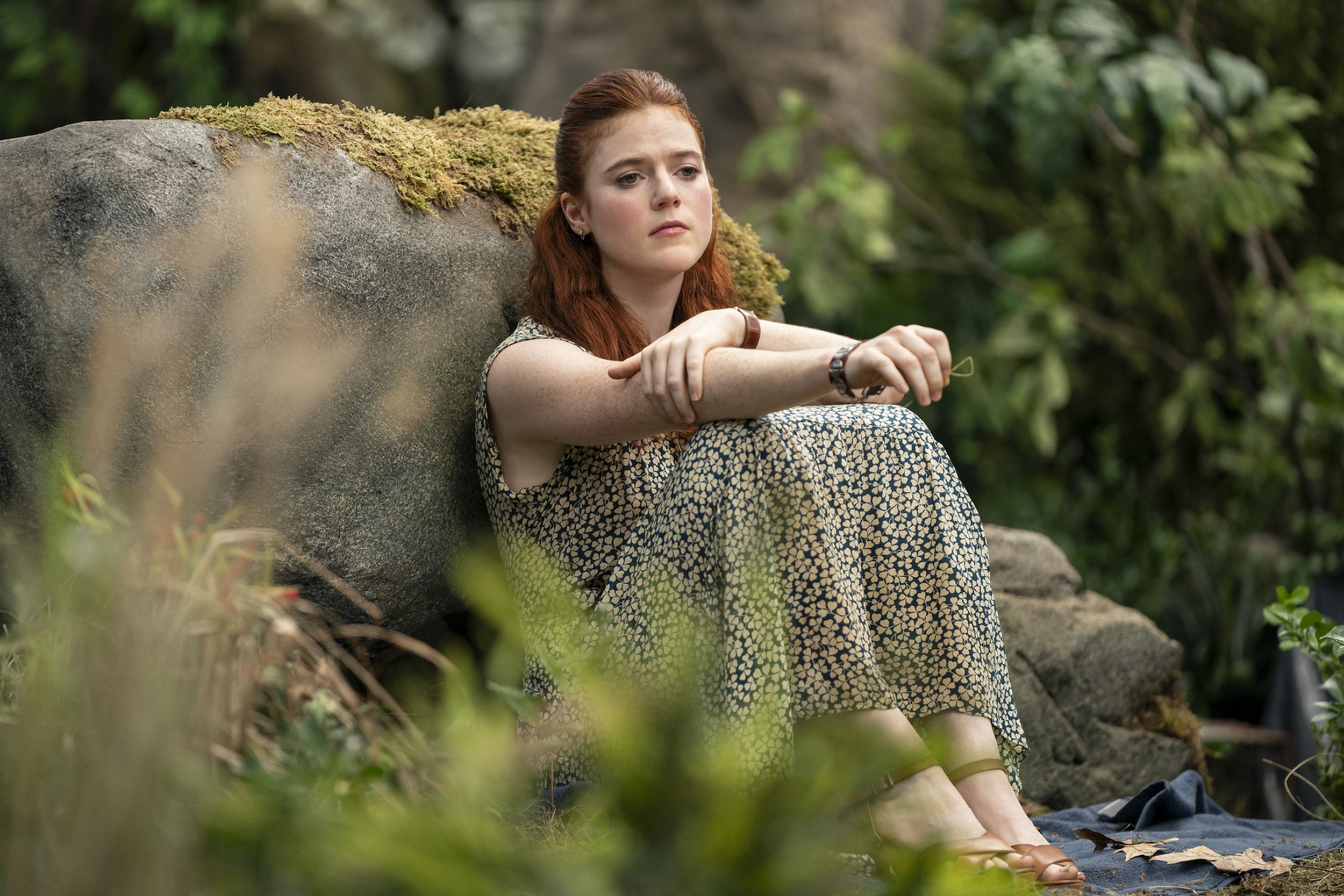 The Time Traveler's Wife stars Rose Leslie (Downton Abbey) as Clare Abshire, whose life is upended when she meets and falls in love with a man named Henry who has the strange medical disorder of living his life out of sequence. Henry DeTamble is played by Theo James* (Sanditon), who spends the six-episode series bouncing around from primary school age to elderly in the blink of an eye and sometimes even accidentally wandering into himself out of sequence, with hilarious results. Moffat admitted that he included that because "humor belongs among real-life, among tragedy. It's how we cope. It's our reflex in the face of unbelievable stress is we have this comedy valve that gets us through."
(*Sanditon fans wondering where Sidney went in Season 2 should perhaps just live with the fanfiction he developed a time travel disorder and wound up running away with Gwen Dawson.)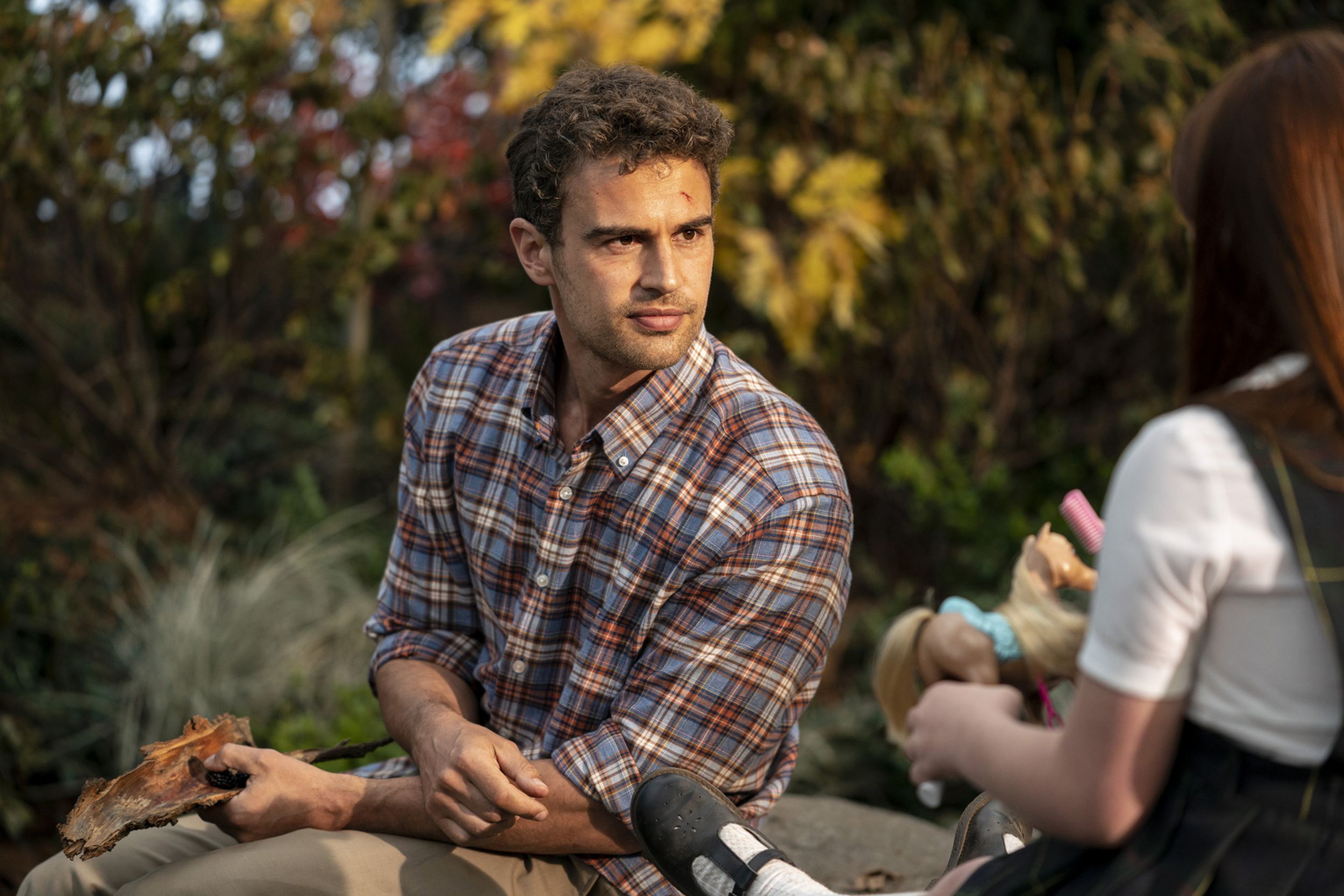 One challenge for the actors was that Leslie and James are Brits, and The Time Traveler's Wife is an American novel set in the United States. James admitted it was more complicated than you might think. "I've done an American accent a fair bit," he said. "But I haven't done it opposite another English person before, and so it was different because you can drag yourself out of it and start making similar mistakes. But Rose is much better, and she can just slip in and out of it like that. So it was a little challenging but not too bad."
As for time travel, James said he wouldn't mind going back to a time when the planet's population was smaller, but Moffat, who has received this question on the regular since his Doctor Who days, has given the reality of the matter far more thought. "I would not like to go back to any previous era. The dentistry would be appalling. The medical care would wretched, and we'd still have most of the pandemic to go. So I'm perfectly happy here."
The Time Traveler's Wife does not yet have an official release date from HBO, but rumor has it the series is expected to premiere in May 2022, probably as a Monday night staple. It will air on a weekly release schedule and will most likely stream directly following on HBO Max.
---
By
for on February 17th, 2022
More to Love from Telly Visions