By
for on November 18th, 2015
Take Our 'Miss Fisher's Murder Mysteries' Personality Quiz!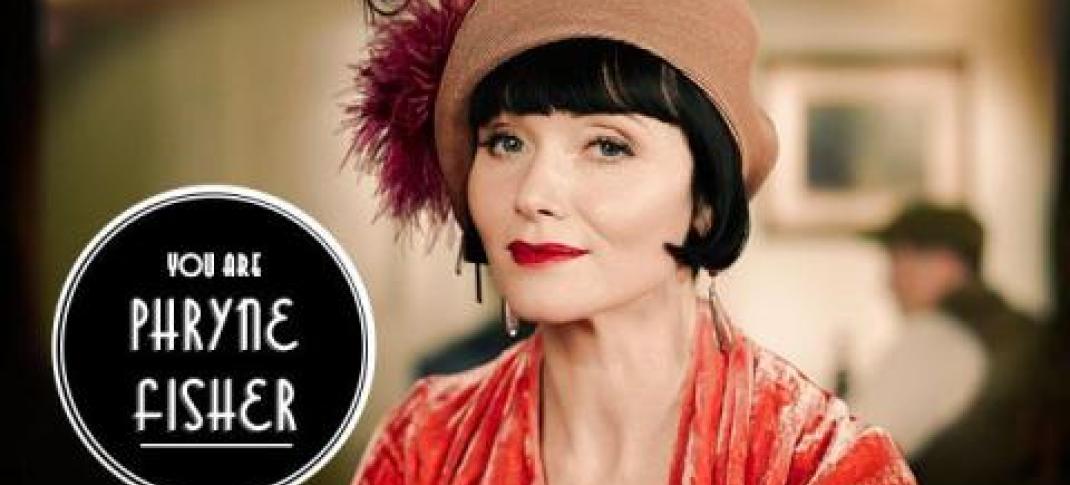 The third season of popular drama Miss Fisher's Murder Mysteries arrived in America this Fall courtesy of local public television stations all over the country and Netflix's popular streaming service.
To the surprise of no one, Season 3 is full of all the things that fans of the show already love: witty banter, thoughtful mysteries, compelling relationships and – of course – gorgeous fashions.
So to celebrate the show that's become a mega popular topic on the blog over the past year – seriously, this post is still going and Season 3 is actually airing now – we made a brand new character quiz that's mean to determine your alter ego from 1920s Melbourne.
Are you more of a Phryne or a Jack? Or maybe a Dot or a Hugh? 
For those of you who don't know, I love making quizzes. It's one of my most favorite things that I get to do – and I'll totally brag that we were doing these long, long before Buzzfeed made them trendy, just saying. We've done them for Downton Abbey and Sherlock and Doc Martin and The Paradise and a roundabout version that was inspired by the Shakespeare plays featured in The Hollow Crown and it's all great fun.
So, you know, take the rest of them if you haven't yet, after you figure out where you belong in the world of Miss Fisher. (And don't forget to let us know who got in the comments!)
---
By
for on November 18th, 2015