By
for on April 16th, 2013
Superhero Drama Misfits Renewed for Fifth and Final Series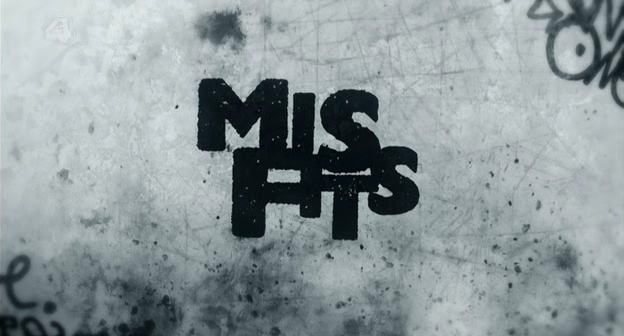 For fans of teen superhero drama Misfits, there's some good news and there's some bad news. Channel 4 has confirmed that the popular sci-fi series will return for a fifth season. But, as often happens, networks giveth with one hand and taketh away with the other – because Series 5 is also apparently going to be its last.
The show, which chronicles the adventures of a group of teenagers who develop superpowers in the aftermath of a freak lightning storm, has been a cult hit for the network and wrapped its fourth season late last year. Series 4 introduced an almost entirely new cast and suffered a few growing pains as a result, including going a bit heavy on the teen relationship drama, so in some ways the network's decision to wrap things up seems logical. Series 4 was occasionally quite the slog to get through, no matter how much you loved it and Misfits seemed to struggle a bit to find its footing with all the new faces.
As always, there is a good and bad side to this situation – it's a shame to see Misifts bow out as, on the whole, it's one of the more innovative programs to come along in the past few years. And, despite some growing pains with all the newbies, it felt like things were back on track again by the end of this season. But, on the flip side, at least the decision was made early enough that they should be able to wrap the show up well and fans won't be left hanging with one of those endings that doesn't provide any closure for characters they cared about. 
Plus, I will always be grateful to Misfits for opening up new possibilities in the way that we get to watch British TV here in America. Last season, it was one of the few Brit programs that was available at something close to day-and-date here in the States, via online streaming service Hulu. Along with the most recent series of The Thick of It, Misfits was part of a streaming practice testing out this particular broadcasting model and judging from internet scuttlebutt the practice was quite successful for both Misfits and Hulu. It seems likely – particularly with just one season to go – that a similar arrangement will be worked out for Series 5, though there's been no announcement yet. Perhaps the online success of Misfits will encourage Hulu to undertake a similar viewing pattern for other British shows that don't yet have a distributor in America. We can hope!
 If you're curious about Misfits, it's currently airing in reruns on cable channel LOGO and you can also watch the entirety of Series 1-4 on Hulu for free. It's a very interesting and unexpected show – if you can deal with its occasional torrent of adult language and/or uncomfortable situations, it's worth your time.
What do you think folks? Are you sad to see Misfits hang up its proverbial orange jumpsuit after Series 5? Or are you of the opinion that the show should have ended when the majority of the original cast departed? 
---
By
for on April 16th, 2013
More to Love from Telly Visions