By
for on April 13th, 2023
'Slow Horses' Season 4 Adds A-Listers Including Hugo Weaving & Joanna Scanlan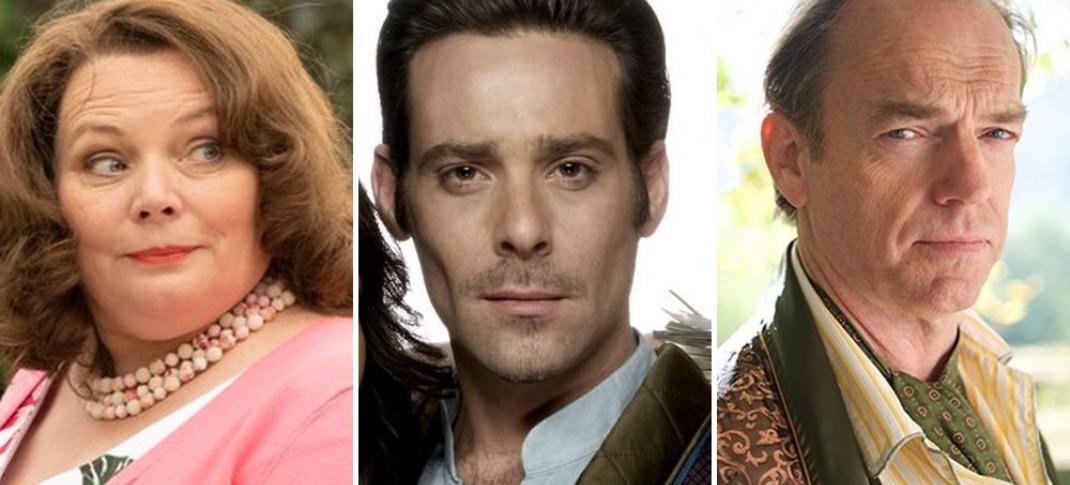 Slow Horses will add several new faces to the cast when it returns for Season 4. No, that's not a typo; I said Season 4, even though Season 2 only aired in December 2022, and Season 3 does not yet have a release date to stream on Apple TV+. However, Apple's executives made the unusual move after seeing how critics received Season 1 in April 2022 and decided to go all in on the series, greenlighting Seasons 3 and 4 before Season 2 was even ready to come to the small screen. The two new seasons are being filmed back to back, and with Season 3 now complete, Season 4 is underway.
The new cast includes several significant A-list gets, starting with Hugo Weaving, who made a name for himself by starring in The Matrix, The Lord of The Rings, and the Marvel big screen franchises back-to-back-to-back before moving to TV for series like Patrick Melrose. He'll be joined by The Larkins' Joanna Scanlan and Battlestar Galactica's James Callis, fresh off his star turn in Picard Season 3. Rounding out the new additions are Ruth Bradley, who PBS viewers will know from Guilt, and the always-recognizable Tom Brooke, who has been in everything from Sherlock to Bodyguard to The Crown.
Season 3 will be based on Mick Herron's third novel in the Slow Horses series, Real Tigers, but without it having aired, it's hard to know how many, if any, of these new cast members are adding themselves to the Slough House team. Though the series cast has remained relatively stable, the show has proved it is not above killing off the occasional lead (RIP Min Harper). But with Apple keeping the casts' new roles under wraps for now, fans will have to wait and see the cause for their arrival.
With Season 3 not yet aired, the Season 4 synopsis doesn't give much away other than the season being based on the series' fourth novel, Spook Street. However, fans should brace for an explosive opening.
The darkly humorous drama follows a dysfunctional team of British intelligence agents who serve in a dumping ground department of MI5 known un-affectionately as Slough House. Jackson Lamb is the brilliant but irascible leader of the spies, who end up in Slough House due to their career-ending mistakes as they frequently find themselves blundering around the smoke and mirrors of the espionage world. Season 4 opens with a bombing that detonates personal secrets, rocking the already unstable foundations of Slough House.
The good news is that the main cast from the first two seasons will return for Season 4, led by Gary Oldman as Jackson Lamb and Jack Lowden as River Cartwright. The rest of the returning ensemble includes Kristin Scott Thomas, Saskia Reeves, Rosalind Eleazar, Christopher Chung, Freddie Fox, Chris Reilly, Samuel West, Sophie Okonedo, Aimee-Ffion Edwards, Kadiff Kirwan, and Jonathan Pryce. Sope Dirisu (Gangs of London) is expected to join the cast for Season 3 but is not currently listed as returning for Season 4.
Adam Randall (I See You) will take over helming for Season 4's six episodes from Saul Metzstein (Doctor Who), who helmed all of Season 3. (Seasons 1 and 2 were directed by James Hawes and Jeremy Lovering, respectively.) Will Smith (Veep) continues as the series showrunner and head writer, with Morwenna Banks (Peppa Pig), Mark Denton (Medici), and Jonny Stockwood (iBoy) penning episodes for both the third and fourth seasons.
Slow Horses' third and fourth seasons do not yet have release dates. Seasons 1 and 2 are streaming on Apple TV+.
---
By
for on April 13th, 2023
More to Love from Telly Visions